Hydroponic Tomato and Watercress Caprese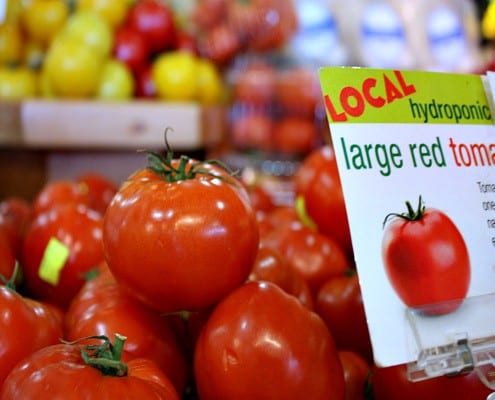 Caprese salad, with juicy hydroponic tomatoes, the crisp bite of watercress, and creamy mozzarella, is the perfect way to enjoy the bright flavors of freshly grown ingredients.
By Abby Himes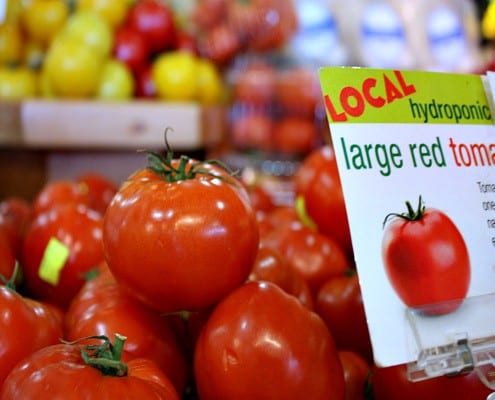 Farmer's markets, CSA's (Community Supported Agriculture), and corner farm stands are on everyone's mind this time of year.  I find myself anxiously waiting for Saturday morning; for when I can slowly drift from table to table talking to local farmers, my mind spinning with ideas of how to use the fresh produce.  It's so hard not to leave with one of everything!
It's early in the season, so a great alternative while we wait for those knobby heirloom tomatoes is to look for local, hydroponic tomatoes.  Full of the rich flavors of summer, hydroponics are not your average store-bought tomato.  Hydroponics are grown in greenhouses without the use of soil, they receive all of the essential nutrients through water.
Caprese salad, with juicy hydroponic tomatoes, the crisp bite of watercress, and creamy mozzarella, is the perfect way to enjoy the bright flavors of these freshly grown ingredients.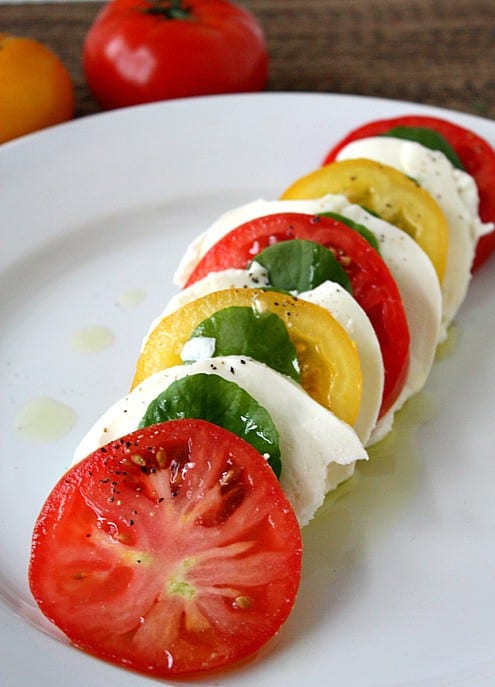 Hydroponic Tomato and Watercress Caprese
Fresh hydroponic tomatoes, fiery watercress and creamy mozzarella drizzled with Olive Oil and a sprinkle of Salt and Pepper.
Recipe Type:
Appetizer, Side Dish
Ingredients
2-3 Small Hydroponic Tomatoes, sliced
1 Bunch Watercress, washed and removed from stems
1 8 oz Ball (226g) Mozzarella, sliced
1 Tablespoon (13g) Olive Oil
½ Teaspoon (7.5g) Salt
½ Teaspoon (7.5g) Pepper
Instructions
Slice the tomatoes into ¼ - ½ inch (1.27 cm) thick.
Slice the mozzarella to the same thickness.
Rinse and dry the watercress and remove leaves from the stems.
On the serving dish, layer the tomato, watercress, and mozzarella. Repeat until all ingredients are used.
Drizzle olive oil over the top and sprinkle with salt and pepper.
Enjoy!
Abby Himes
Abby can be found cruising her local farmer's market and co-op looking for fresh, new, flavors and sustainable options. She sees food as an adventure, and is always excited to try something new. Abby is also the creator and voice behind the food blog, Seaweed & Sassafras.