Vanilla extract takes only time – and almost no effort – to make at home. Experiment with different types of vanilla to find your favorite.
By Sasha Gora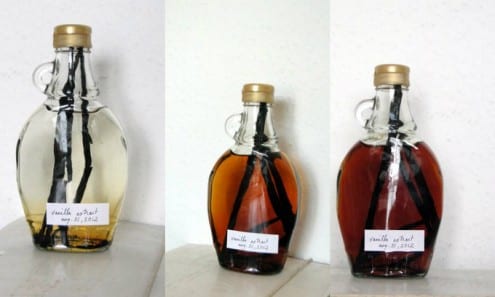 The month of December, also known as Cookie Month, generally requires a lot of vanilla. It is that one month when ingredients for cookies seem to take over shopping lists and whole grocery store aisles. Even my local organic grocer, which is rather tiny, now has an entire section just with ingredients for cookies.
Not every cookie recipe calls for vanilla, but having heaps on stock is always a good idea. Vanilla extract is much harder to come by here in Europe. Vanilla beans are certainly the real deal and although I do love cooking with them, sometimes I'm just too lazy. Sometimes I just prefer vanilla extract. Luckily it is quite easy to make at home. All you need is alcohol of some kind (I used vodka), vanilla beans and two months time.
I find it incredibly satisfying to make something from scratch. I imagine the feeling that I get from whisking egg yolks and oil to become mayonnaise or pulsing almonds into flour is comparable to a child who likes to take telephones apart and then put them back together. It is a eureka kind of moment, like you have figured out how the world works and you know how to put it back together should it ever fall apart.
That said, learning how to make things from scratch can be a real tease. You finally have a living and breathing sourdough starter yet you need a few more days before you can bake with it. You have pulses soaked in water but it will be a day or two more before they sprout. And you have homemade vanilla extract in your cupboard that is getting darker and more beautiful each day, but it will be two months before you can use it.
See Also
I'm pretty sure that if you take a telephone apart you can put it back together instantly. I'm afraid to say that making things from scratch is not the same. However, demystifying foods such as sourdough or sprouts or vanilla extract is certainly worth the wait. Also, vanilla extract makes an excellent gift. If you get to it now people can use it in February and by then they'll probably be ready to bake cookies again.
How to Make Vanilla Extract
Vanilla extract takes only time - and almost no effort - to make at home. You can experiment with different types of vanilla, everything from South Indian to Hawaiian. This yields 1 cup of vanilla extract.
Ingredients
1 cup alcohol (I used vodka)
3 vanilla beans
Instructions
Use a sharp knife to split the vanilla beans in half; however, leave about an inch at the top of each bean connected.
Put the vanilla beans in a glass jar. Old maple syrup jars are excellent for this. Pour in the alcohol so that it covers the beans completely. Tightly cover the jar with a lid. Give the jar a good shake and then store it in a dark and cool place. Give it a good shake every week or so.
Age for at least two months before using. After two months you can pour the extract into smaller bottles if you wish.
This will last for years (that is if you don't use it all for baking cookies).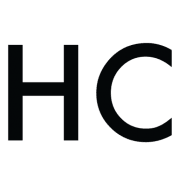 Sasha Gora
By day Sasha works in art and by night she beats up her pans by baking too much, or over-packs her suitcase with edible souvenirs. She takes breakfast very seriously and rarely turns down the opportunity to add maple syrup to a recipe. She is from Canada, but has lived in France, Denmark and Sweden. She is currently based in Munich. Sasha writes the food and inspiration blog Paper Doll Parade.