Learn how to make delicious braised short ribs at home right here.
By Abby Himes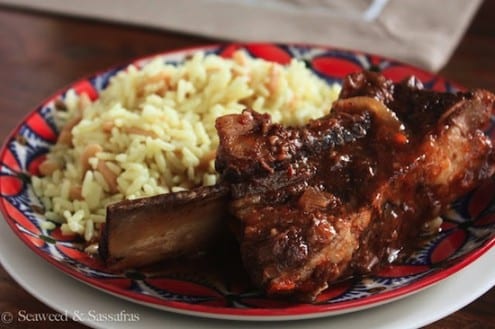 The sauce alone is pure bliss. Tangy, savory, rich, salty, it's almost like a thin homemade bbq sauce. Pour it over a hearty piece of these braised short ribs, so tender – it's very similar to pot roast, and let it melt in your mouth. This is a wonderful idea for Valentine's or a date night because believe me…whoever you serve this to will be weak in the knees after a few bites. My husband turned to me with complete admiration in his eyes and said with all sincerity "This is awesome!" I blushed all the way down to my toes.
How to Make Braised Short Ribs at Home
Try these perfect and very delicious braised short ribs today.
Author:
Abby Himes, adapted from Fisherman's Inn cookbook
Ingredients
2 Tablespoons vegetable oil
3 pounds Beef Short Ribs (they suggest boneless-I used bone in)
1 large onion, sliced
½ cup Heinz chili sauce
½ cup beef broth
3 Tablespoons cider vinegar
1½ Tablespoons brown sugar
2 teaspoons Worcestershire sauce
2 teaspoons Dijon mustard
1 teaspoon chili powder
1 clove garlic, finely chopped
½ teaspoon salt
½ teaspoon pepper
¾ cup Pinot Noir (I used Mark West)
2 Bay leaves
Instructions
Preheat your oven to 300 degrees F. In a large Dutch oven add the oil and over medium high heat brown the ribs a few at a time, placing them on a platter as they are cooked. You will have to shimmy them around a bit, they tend to get stuck to the bottom.
Drain the leftover grease from the Dutch oven, remove from heat and return the browned ribs. In a large bowl combine the onion, chili sauce, beef broth, cider vinegar, brown sugar, Worcestershire sauce, mustard, chili powder, garlic, salt, pepper, wine and bay leaves. Stir together.
Pour over the ribs, cover and bake for 2½ - 3 hours or until fork tender and cooked through.
Serve with rice or egg noodles...or throw caution to the wind and make mashed potatoes.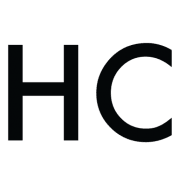 Abby Himes
Abby can be found cruising her local farmer's market and co-op looking for fresh, new, flavors and sustainable options. She sees food as an adventure, and is always excited to try something new. Abby is also the creator and voice behind the food blog, Seaweed & Sassafras.