Sponsored Post: Whether you are hosting a wine party or looking for the perfect pairing for your dinner party menu, we've teamed up with Sonoma-Cutrer to provide wine inspiration for your next gathering.
You don't need to be a wine connoisseur to incorporate wine into entertaining. Hosting a wine-themed party can be easy and educational, with these simple tips as a guide.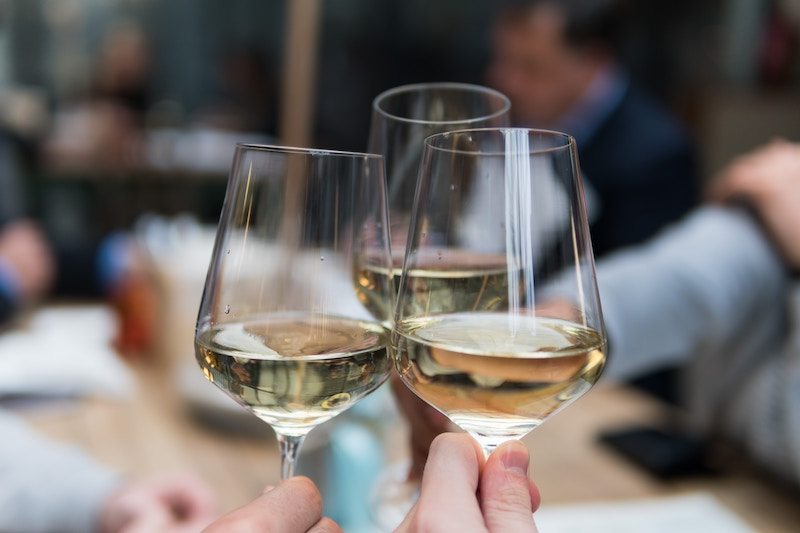 Pick a Theme
Selecting a theme will help guide your wine-loving guests as they explore each offering, and will ease the planning process as you pull together your wine-themed soiree. Consider featuring wines of a particular style, such as sparkling, red blends, or dessert wines, or offer a selection of wines from the same region to discover the unique terroir of the area. For great discussion and the most curious guests, offer wines of the same varietal. Choose your favorite grape, or a more unusual one, and taste a range of wines made only with that varietal.
Consider a lineup of Chardonnay or Pinot Noir offerings from Sonoma-Cutrer, which range from exceptional at-home wine options to special, limited-production vintages.
Make it a Blind Tasting
For an additional element of intrigue and to put your guests' unique tastes to the test, consider hiding each wine bottle in a gift bag, or wrap them in kitchen towels. Pour the wines into glasses before your guests arrive so that they can enjoy the mystery. Allow guests to rate each wine on a score card and take notes on the aroma, flavor and drinkability of each wine offering. For a fun twist on a traditional tasting, allow guests to guess descriptors of each wine, such as varietal or region. At the end of the tasting, reveal each wine and crown one guest a winner.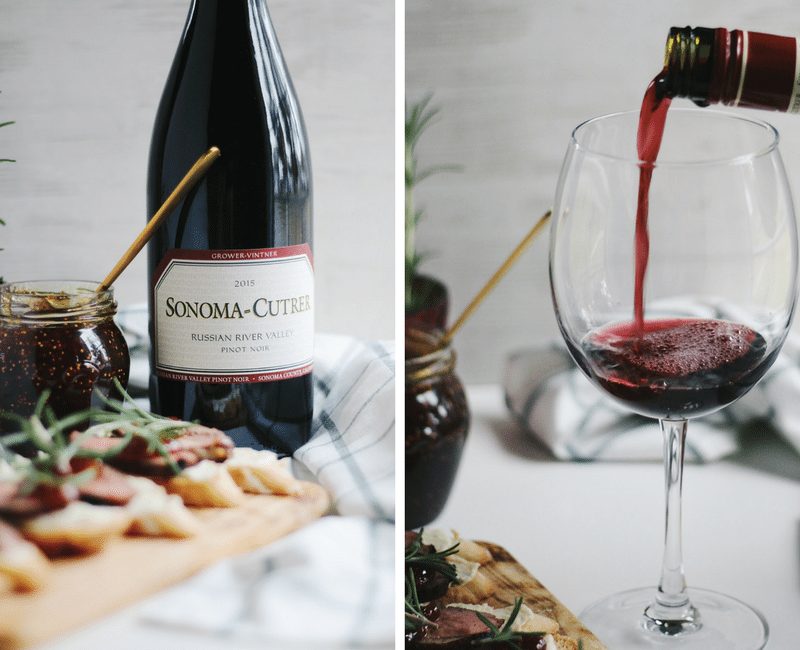 The Setup
A successful wine tasting begins with the layout. Arrange all items around a dining or patio table, or a large countertop that will provide plenty of room and make for a great social setting. Be sure to include an empty bucket on the table, so that guests can choose to discard their pours and sips as they wish. We like to use an opaque ice bucket or pitcher.
Set out a sheet of paper, or a small notebook and pen at each place setting so that guests can take notes as they taste. If you aren't hosting a blind tasting, be sure to label each bottle so that guests can recall what they tasted and enjoyed about each offering.
Lastly, we suggest serving two-ounce pours of each wine. This will allow for a couple sips of each wine. If you don't have enough wine glasses for each guest and each wine, feel free to rinse each glass between pours.
Serve Palate Cleansers
Ensure guests can successfully taste the unique flavors of each wine with a palate cleanser. In addition to water for each guest, set out plates of baguette slices, simple crackers or crostini to help reset the palate between sips.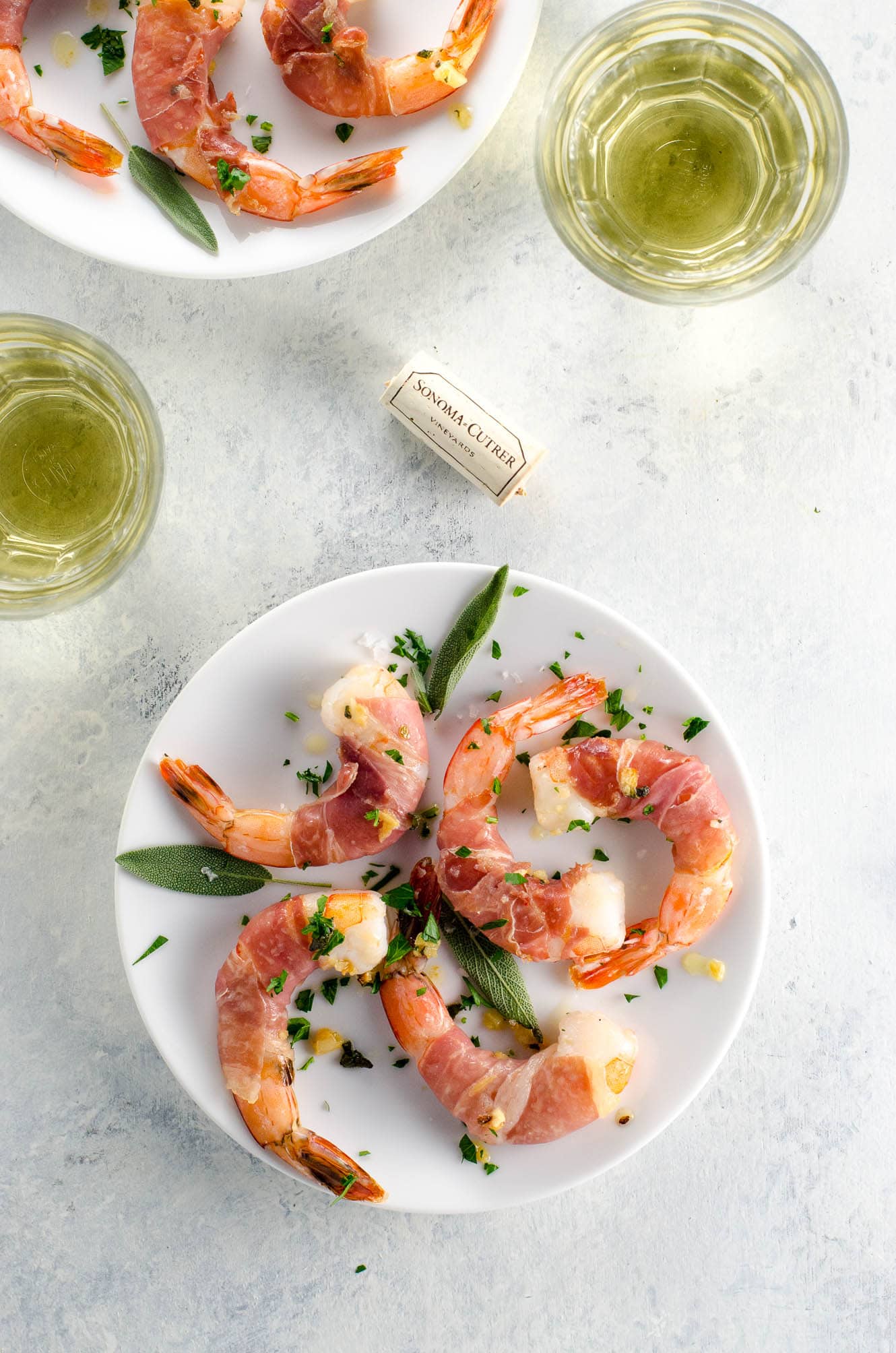 Pair with Appetizers
Allow guests to contribute by bringing a different appetizer or cheese to sample in-between tastings. Not only will this keep your guests comfortably full throughout the party, but it will also allow guests to explore what bites pair best with each wine offering. Assign appetizer ideas beforehand so that you have a variety of flavors to serve.
For lighter-bodied wines, select foods such as pork, poultry or fish, and for fuller-bodied wines, include duck, pasta or beef. Sweet desserts and sauces generally pair well with a lighter-wine offering such as a Pinot Noir. For spicy foods, fruit-forward wines are best for a consistent balance. Consider including Sonoma-Cutrer Sonoma Coast Chardonnay with the prosciutto-wrapped shrimp pictured above, or Sonoma-Cutrer Russian River Valley Pinot Noir with beef skewers.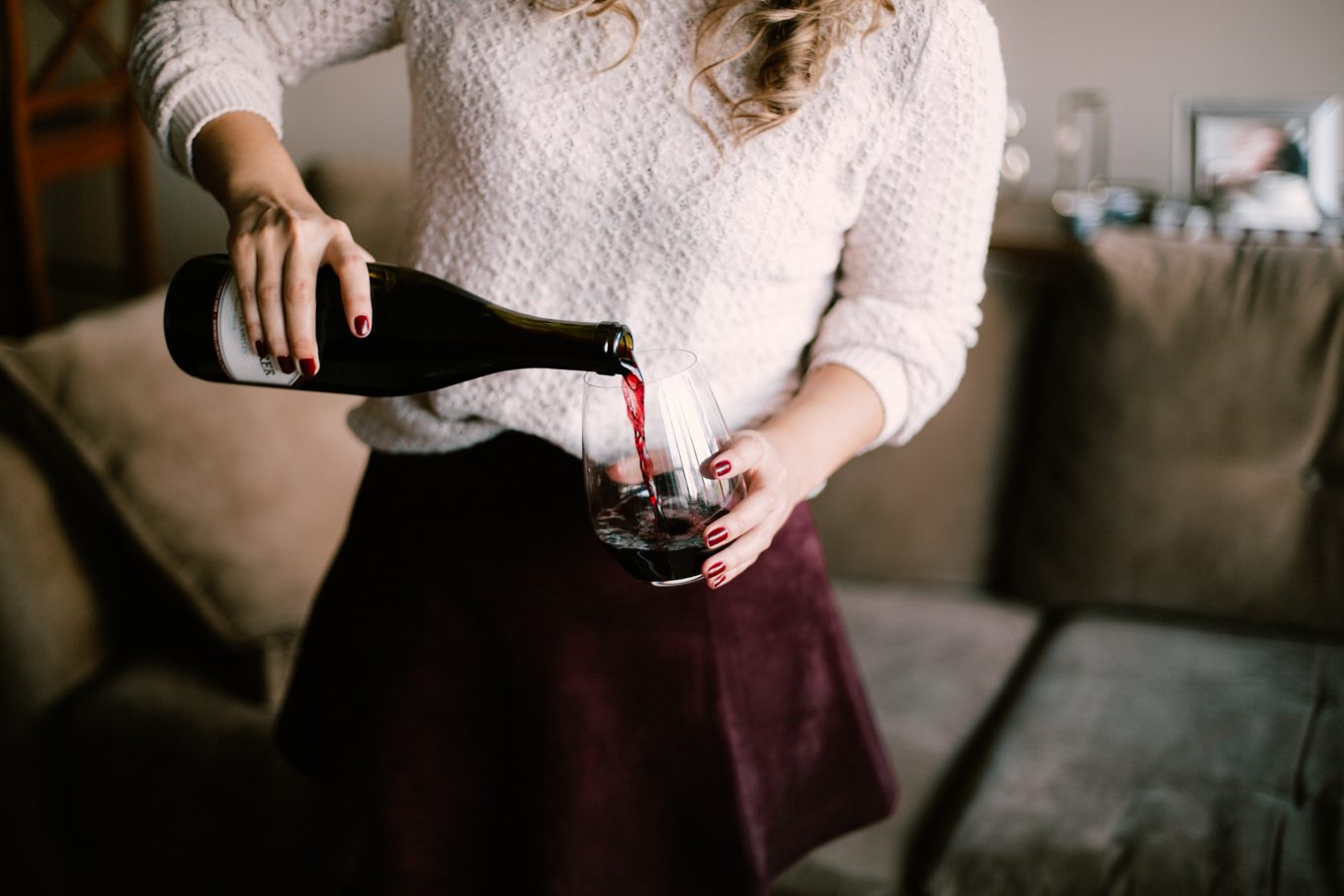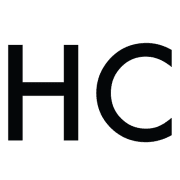 Honest Cooking
The Honest Cooking editorial team handpicks inspiring culinary stories to share with you that we think are beautiful. As an international online culinary magazine with the ambition to truly change the face of online food media we hope to create an inspiring place for serious culinary debate, salivating recipes, interesting food news and international food-fun.