SPONSORED POST: French chocolate maker, Cémoi, strives to introduce new ways for us to taste and experience their single-sourced chocolate bars. Check out these delicious creations for the serious chocolate lover.
We can all agree chocolate solves just about any problem, but how much do you know about the flavors that make up your chocolate? Host a chocolate tasting with your friends and family and learn together while eating chocolate. What could be better?!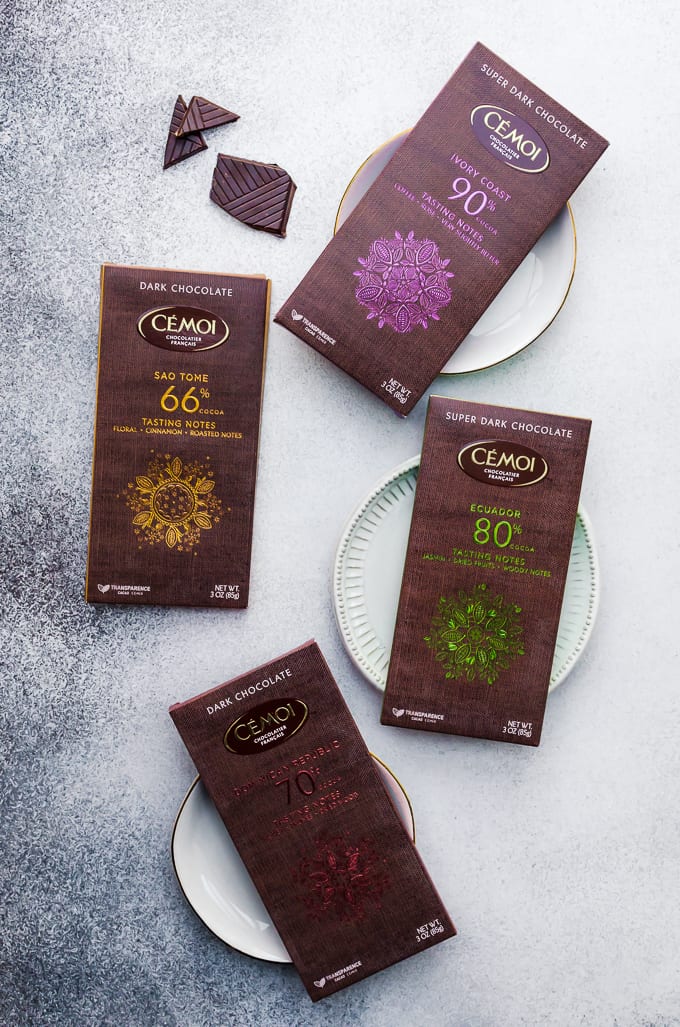 Something like a chocolate tasting is a really fun experience my family likes to do together.
I am a personal fan of pairing chocolate with a nice beverage. The common pairing is with wine, but I particularly enjoy pairing it with a holiday cocktail. This white Christmas cocktail is easy to make and the smooth, creamy texture and delicate winter flavors pairs wonderfully with single-sourced chocolate like Cemoi.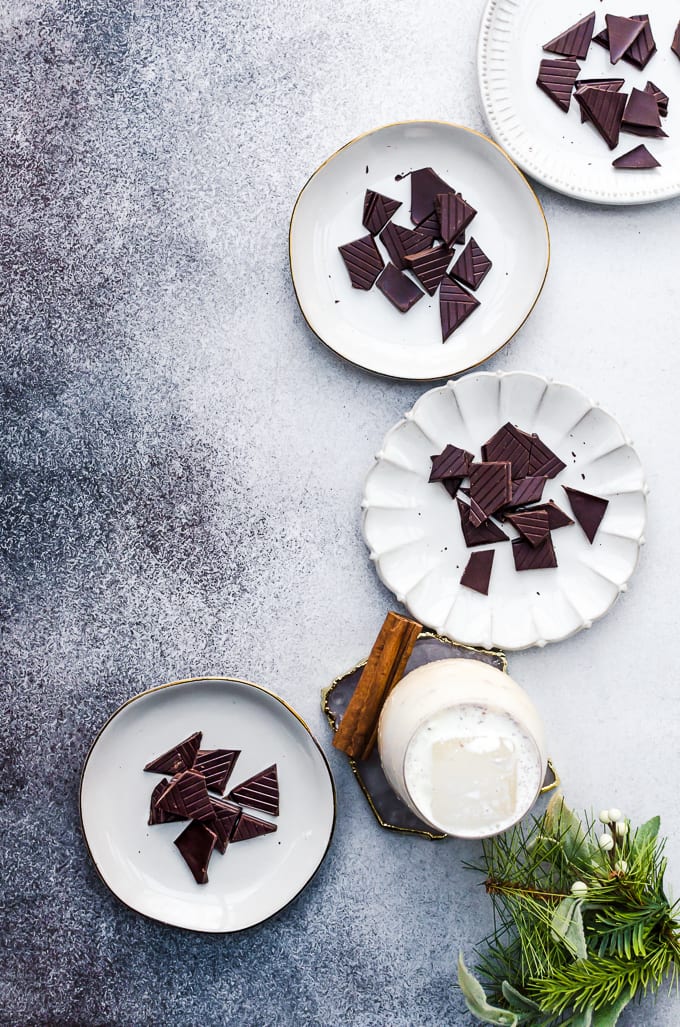 They believe in a high quality process from beans sourced from areas such as Ecuador, Sao Tome, Dominican Republic, and the Ivory Coast to a bar you can trust for its superior quality. Cacao terroir with a French savoir-faire. Cemoi is known for full-bodied flavors with distinct flavor profiles which makes it fun to pair with a nice cocktail – and to hose a chocolate tasting.
Hosting a chocolate tasting may seem super fancy and something you can't do without knowing a ton about chocolate, but that is not true at all. There are no wrong answers, and you'd be surprised at how easily it is to appreciate the differences in each of the Cemoi chocolates.
What Order Should You Taste Chocolate?
In general, you want to start with the most delicate, or lower percentage chocolate and work your way up to the darker chocolate varieties. For a more advanced tasting, you can also separate the types of chocolate according by origin as different origins have varying intensities in flavor, even at lower chocolate percentages.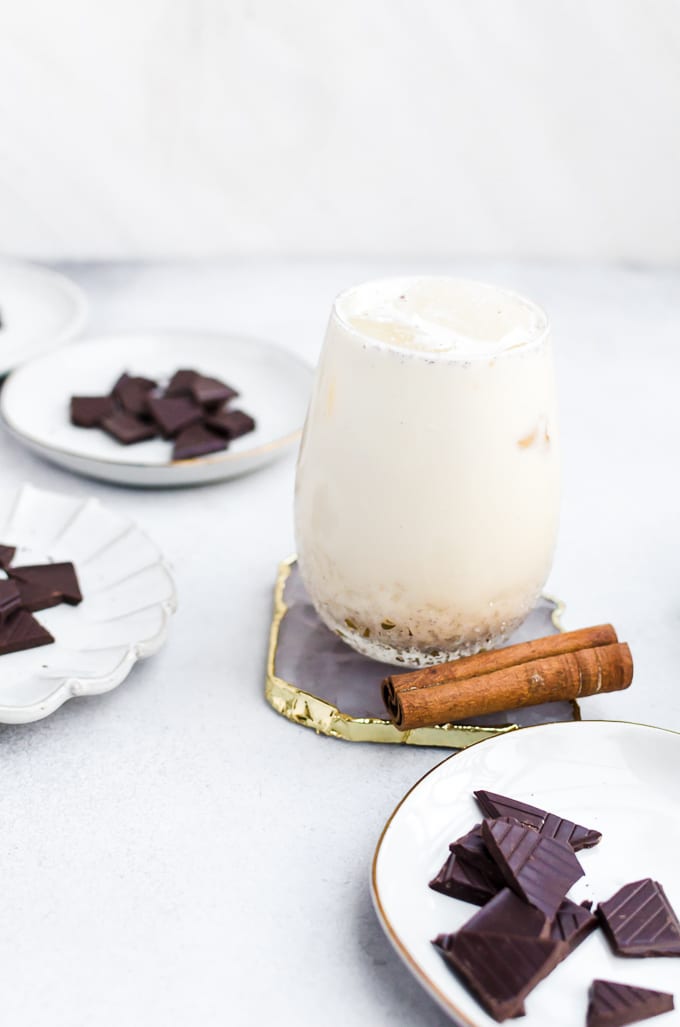 Palate Cleansers for Chocolate Tasting
Typically, slices of apple or bread is used to help clear your palate. You can also use crackers. Water, especially sparkling water or seltzer is a common drink for cleaning your palate between tasting chocolate. Whichever you choose, stick with it. Don't change up what you use as a palate cleanser between tastings. My personal preference is a plain saltine cracker and a sip of sparkling or seltzer water.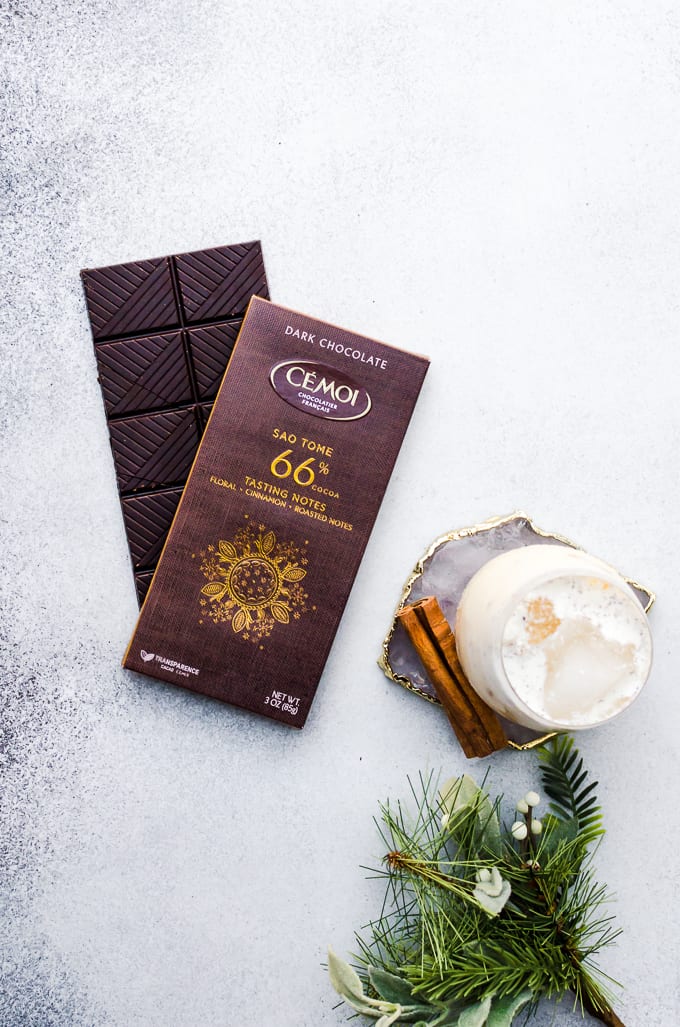 How to Use Your Senses During Chocolate Tasting
You want to use as many of your senses as possible during your chocolate tasting. Some experts actually recommend taking it as far as ensuring there is absolute silence while you are tasting your chocolate. Personally, I believe if you are hosting a chocolate tasting, it should be a more fun and relaxed event, so no need to demand everyone stay quiet.
Start with your sense of sight and smell. First, examine the chocolate. There should be a nice sheen on a well-made piece of chocolate. Do you notice that? Is there a bloom on the chocolate (the lighter colored and often dusty looking spots on chocolate)? Rub the chocolate in your fingers then give it a smell. What do the smells remind you of? Is there anything flowery? Woody? Perhaps you can smell something akin to spice?
As soon as you've smelled your chocolate, place it in your mouth, but do not chew right away. Instead, allow it to slowly melt and coat your tongue. You should start to notice different flavors as the chocolate coats your tongue and many may tie-in to the scents you detected earlier. You can search for flavors of fruit, flowers, herbs, spices, woods, or even smoke. These are just starting points you can use when judging the taste, but there are no wrong answers!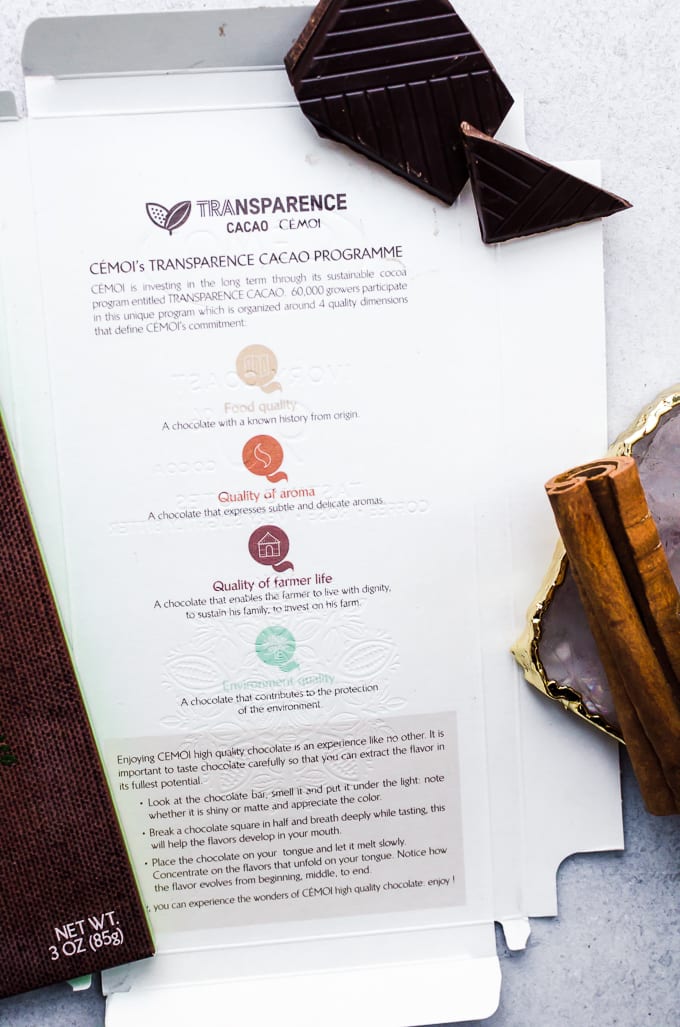 Keep Track of You Thoughts
This is a party! Share your thoughts on each chocolate with your guests and go over what you liked and didn't like about each piece of chocolate. Keep a notepad or notebook so you can also write down anything you want to remember about each chocolate. You can even set up a rating system for each chocolate with different categories such as shine and meltability. You can also use it to rate how much different flavors are prominent in each variety. It is fun to compare notes and thoughts, and perhaps find out you may have a different favorite chocolate type!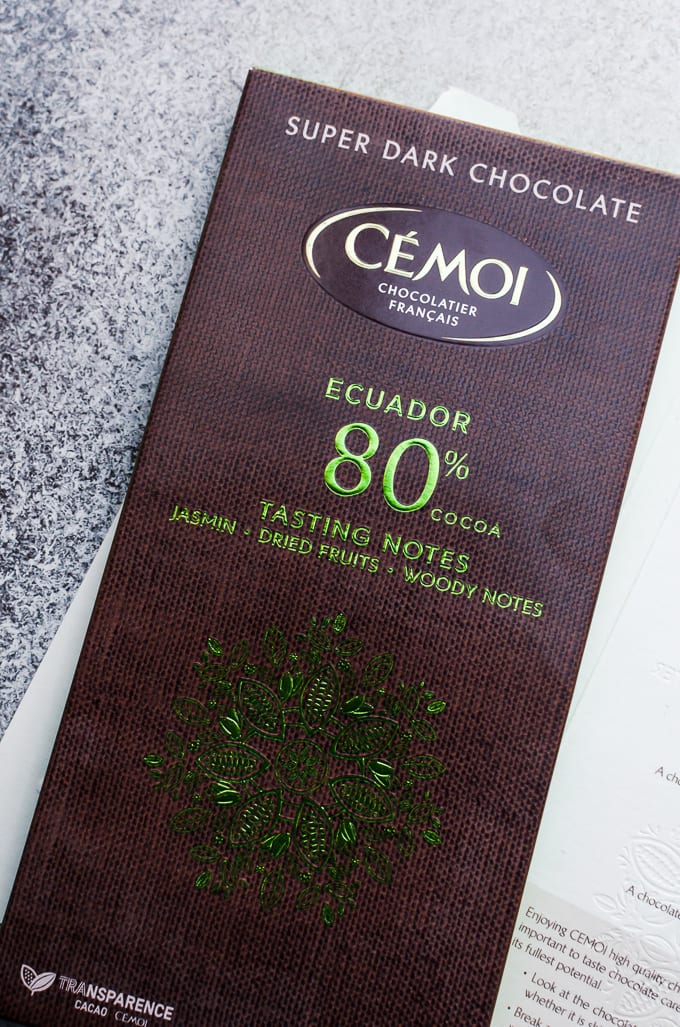 After the Initial Chocolate Taste Test
After you've tried your chocolate with palate cleansers, now is the time to try each with different drink pairings! You can try tasting them alongside different wines, beers, or cocktails. I love to try mine with a more creamy cocktail like this White Christmas Cocktail because the creaminess balances out the intensity of the darker chocolates which I prefer. You can also try tasting the chocolate alongside different foods like berries. Or better yet, use this as an opportunity to see how each chocolate tastes in a baked good. Who can resist a chocolate chip cookie showdown?
Print
How to Host a Chocolate Tasting
Author:

Amanda Powell

Yield:

1

drink

1

x
Category:

Cocktail
1

part heavy cream

1

part eggnog

1

part vodka

1

part maple whiskey (or brandy)

1/4 teaspoon

vanilla extract
Dash of cinnamon
Instructions
Pour the ingredients in a glass and stir, add ice!
Amanda Powell
Amanda is a self-taught baker and photographer. Her passion for food began when she started college in London and was able to experience authentic food from across Europe. She loves being in the kitchen with her daughter and developing her skills in the kitchen.