Champion the holiday season by mixing things up using Kim Crawford's wines for drinking and meal prepping.
A balance between vibrant fruit flavors and crisp acidity Kim Crawford's New Zealand wines are great for pairing during the holiday season. As the chestnuts are roasting on the open fire, pop open a bottle or two of Kim Crawford's wines and let it flow let it flow let it flow. See below for the recipes featuring the far from ordinary Sauvignon Blanc.
Kim Crawford Sauvignon Blanc: From Marlborough, New Zealand to your festive house, this wine is a fresh, juicy wine with vibrant acidity and plenty of weight and length on the palate. Ripe, tropical fruit flavor with passion fruit, melon, and grapefruit. Pairs perfectly with light bites such as toasted ciabatta topped with fresh rosemary, sweet and creamy honey ricotta and a zest of lemon.
Kim Crawford Honey Ricotta & Rosemary Toasts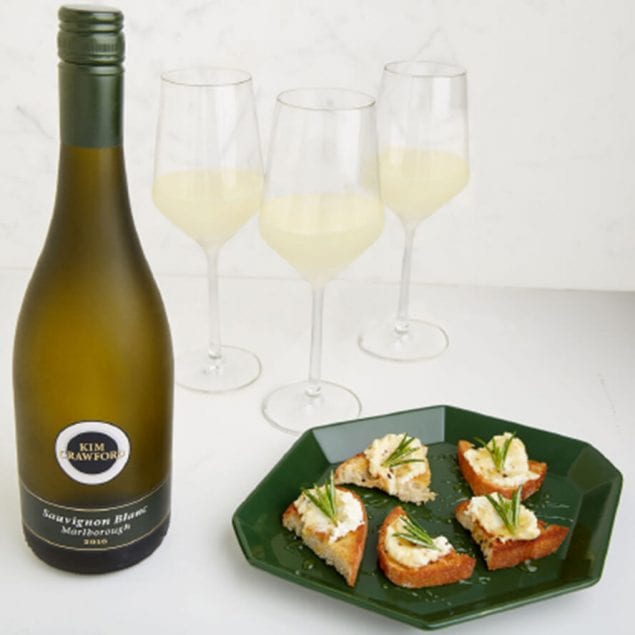 INGREDIENTS:
12 1-Inch-Thick Snack Size Slices Of Ciabatta
1 Tablespoon Plus 2 Teaspoons Extra-Virgin Olive Oil
1 cup Ricotta Cheese
½ tsp Finely Grated Lemon Zest
¼ tsp Kosher Salt Plus More To Taste
? tsp Freshly Ground Black Pepper Plus More To Taste
2 tsp Honey
Fresh Rosemary, For Garnish
DIRECTIONS:
Lightly toast the ciabatta.
Meanwhile, in a bowl, stir together the ricotta, lemon zest, salt, pepper and remaining tablespoon olive oil.
Spoon the mixture onto each ciabatta slice.
Arrange the slices on a plate and drizzle with honey.
Finish with salt and pepper.
Serve and enjoy!
The best way to stay warm for the holiday season with an ultra-cozy, and a bit boozy hot chocolate like Crawford's Blanc Hot Coco.
 Blanc Hot Chocolate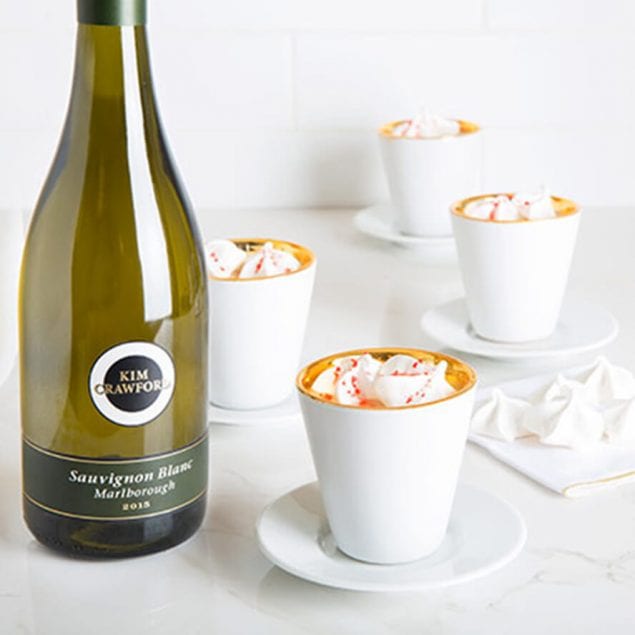 INGREDIENTS:
4 oz Kim Crawford Sauvignon Blanc
3 Tbsp sweet ground white chocolate powder
3 oz hot water
¾ oz crème de cacao (white)
Pinch white chocolate nibs
3-4 meringues
DIRECTIONS:
Pre-warm an 8-10 oz coffee mug.
In a saucepan, combine white chocolate powder with hot water to make into a rich syrup.
Add crème de cacao and Kim Crawford Sauvignon Blanc.
Stir until ingredients are hot.
Pour into pre-warmed mug.
Garnish with white chocolate nibs and meringues floated on top just before serving.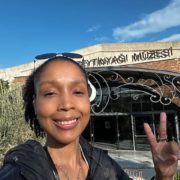 Alyssa Holder
Alyssa Holder is a writer specializing in food and travel topics since 2015.