A delicious tomato and chili jam that leaves a fiery flavor on your tongue.
By Erica Scime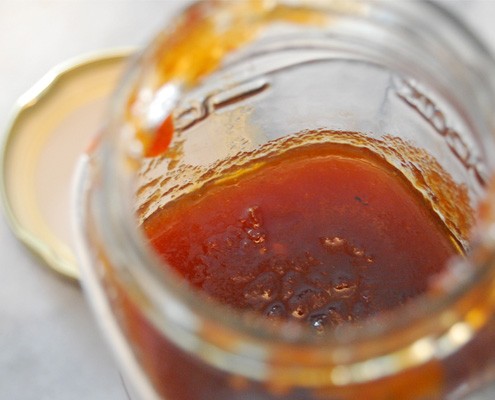 As soon as I saw the recipe for this hot chili and tomato jam at Easy Peasy Organic I thought of my boyfriend. He is a fanatic for anything spicy and loves anything he can spread on crackers or bread. And me? I am big on tomatoes and love anything that simmers. I knew I had to make this chili and tomato jam and I'm so glad I did. It is spicy, for sure, which my boyfriend loves, but not in a way that burns your throat and has you reaching for a carton of milk, which I love. It has the kind of heat that perks up your taste buds and it is full of true, bold tomato flavor. I love this hot chili and tomato jam on a piece of crusty bread with a bit of ricotta or goat cheese or even over pasta.
And my boyfriend? He gave this hot chili and tomato jam his spicy stamp of approval and has hardly stopped asking for it since.
See Also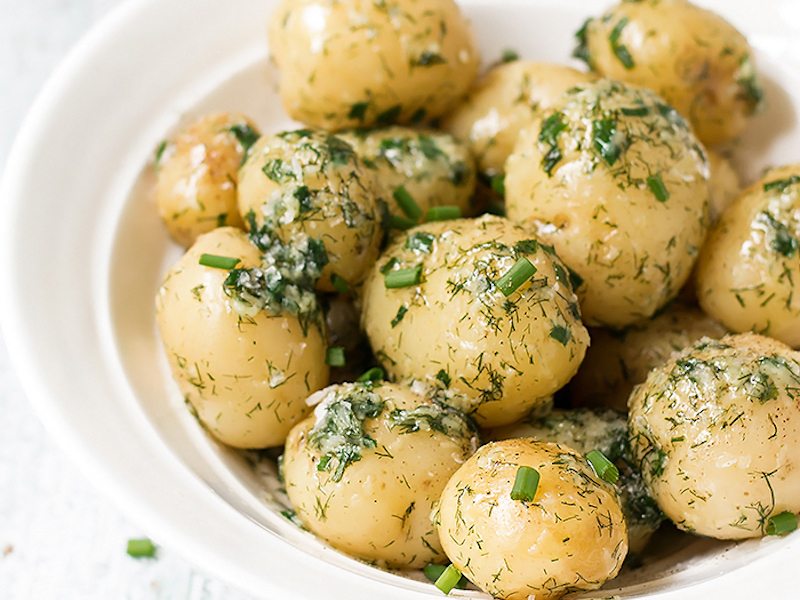 A tomato and chili jam that leaves a fiery flavor on your tongue.
Ingredients
7 large chilies, stems removed
10 cloves of garlic, peeled
2 cups of tomatoes, chopped
2 tbsp of olive oil
1 cup of raw sugar
1 tsp of salt
Instructions
Preheat the oven to 400°F.
Cover the chillies, garlic and tomatoes with the olive oil and place on baking sheet or in a roasting pan. Roast for about 40 minutes. The chillies and tomatoes should be a bit charred but not burnt.
Remove the the pan from the oven and allow to cool for a few minutes.
Now press the roasted chillies, garlic and tomatoes through a sieve and into a saucepan so that you have just the mush. Discard the skins and seeds.
Place the saucepan with the tomato mush over medium to low heat, add the sugar and salt and simmer until the jam is nice and thick.
Remove from heat and allow the jam to cool before pouring into jars and storing in the fridge.
Erica Scime
Erica is a food, health and wellness writer who loves bringing together fresh, local ingredients from the farmers market and bold, beautiful flavours from around the world. Find more on her blog, The Mindful Mouthful.