Sponsored Post: We've partnered with Pacific Rim to bring you vivid and elegant pairings and tips with food-friendly Riesling wines.
Switch up your usual wine and cheese night and pair a variety of cheeses with a dry to sweet Riesling flight.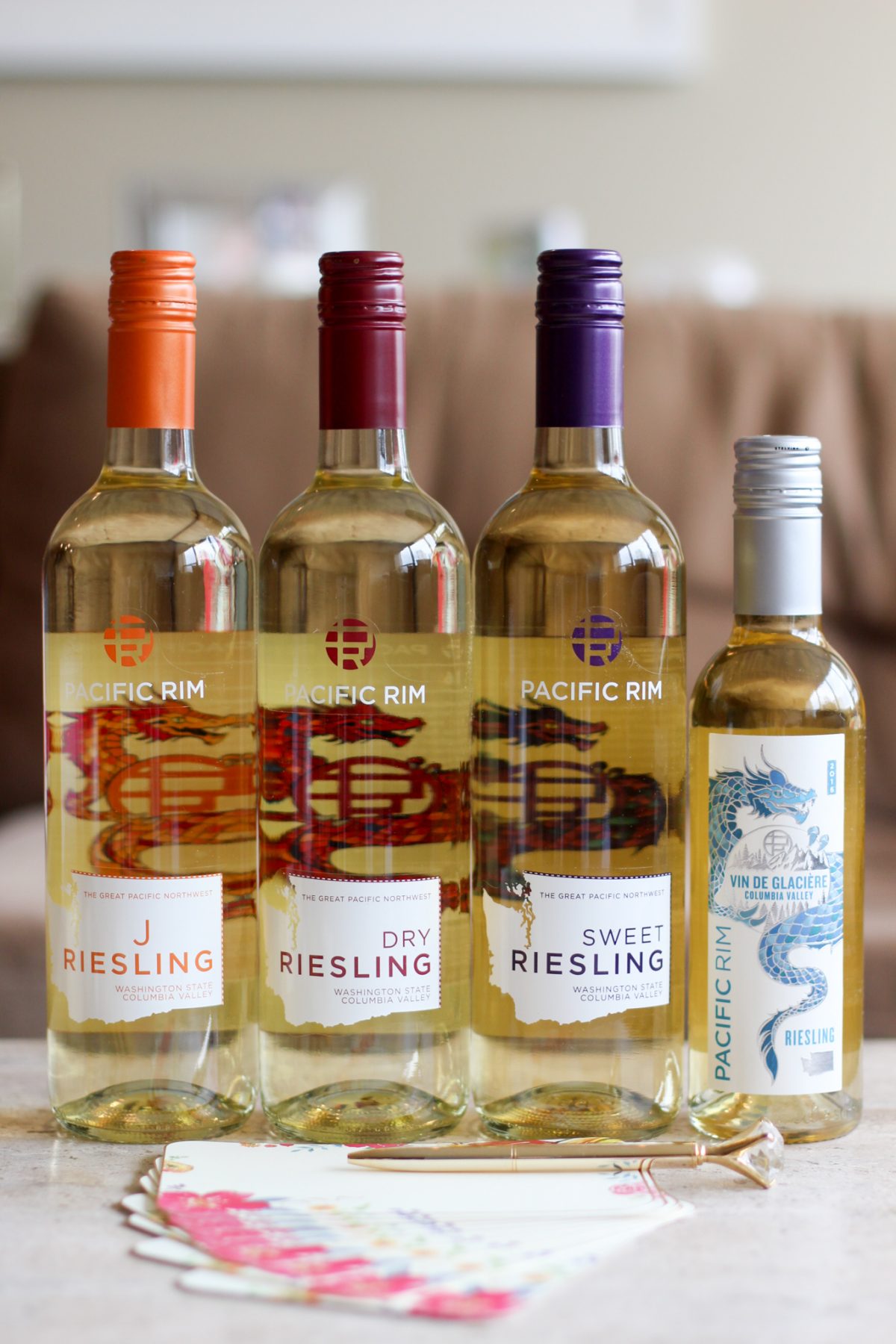 I am pretty much always down for a wine and cheese night, and now that it's cold out, this is my ideal girls night in. But just in case you're bored of wine and cheese (who are you?!), I've got a new spin for you: a Riesling Flight Night!
Don't worry, we're keeping everything we love about wine nights – just making it a little bit more interactive! Before catching up and watching holiday movies, line up 3 or 4 different bottles of Pacific Rim Riesling. (I used their Sweet Riesling, Dry Riesling, J Riesling and Vin De Glaciere.) Then get out your fun glasses and cute notecards, so everyone can taste test and write a few things down as you make your way through the riesling flight!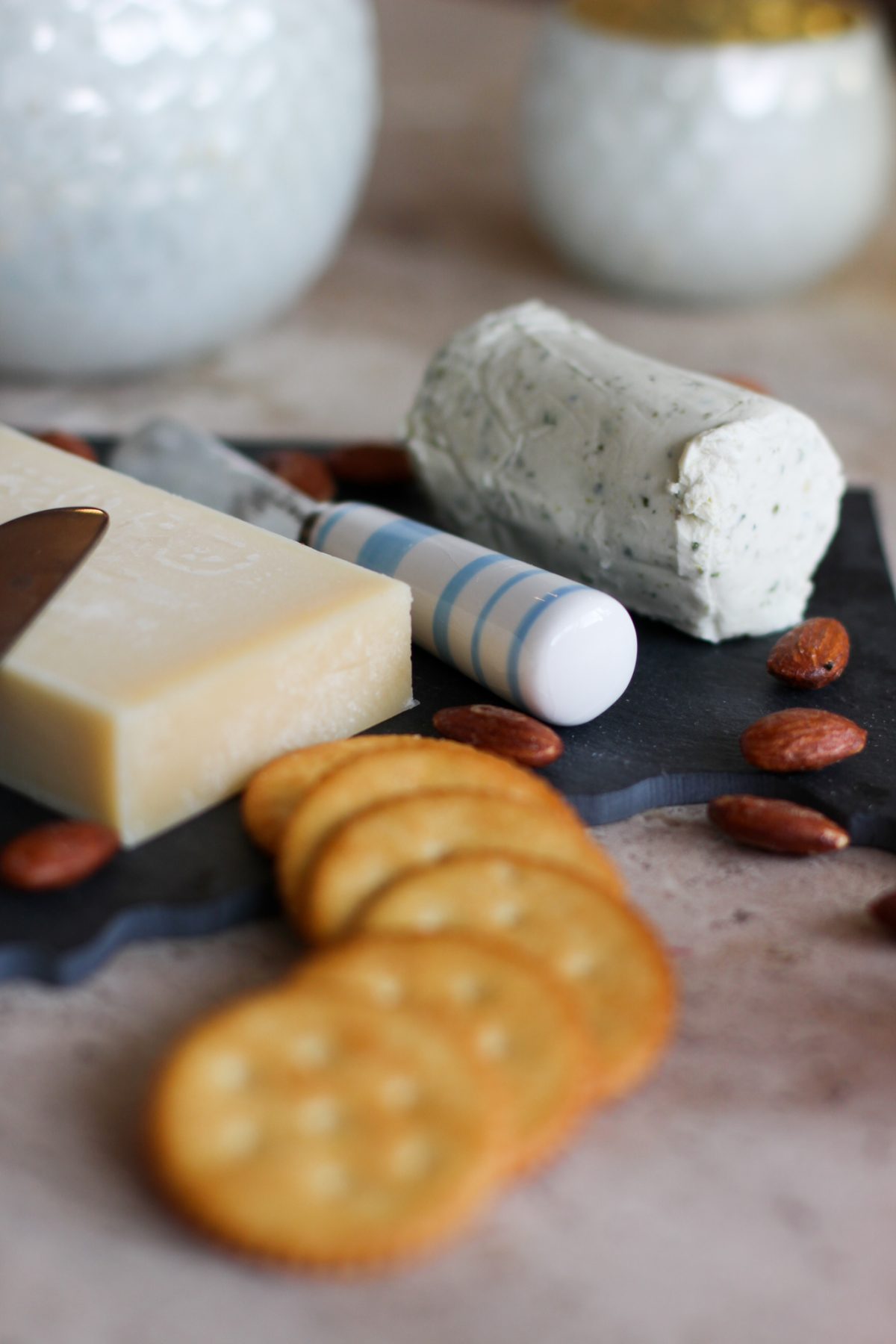 Since rieslings are usually sweet, it's nice to pair them with something salty and spicy! I found a jalapeño goat cheese and extra sharp cheddar that worked perfectly. And no cheese board is complete without crackers, nuts and olives, right?
And their Dry Riesling is a perfectly refreshing pour with salty meats, crackers and cheeses.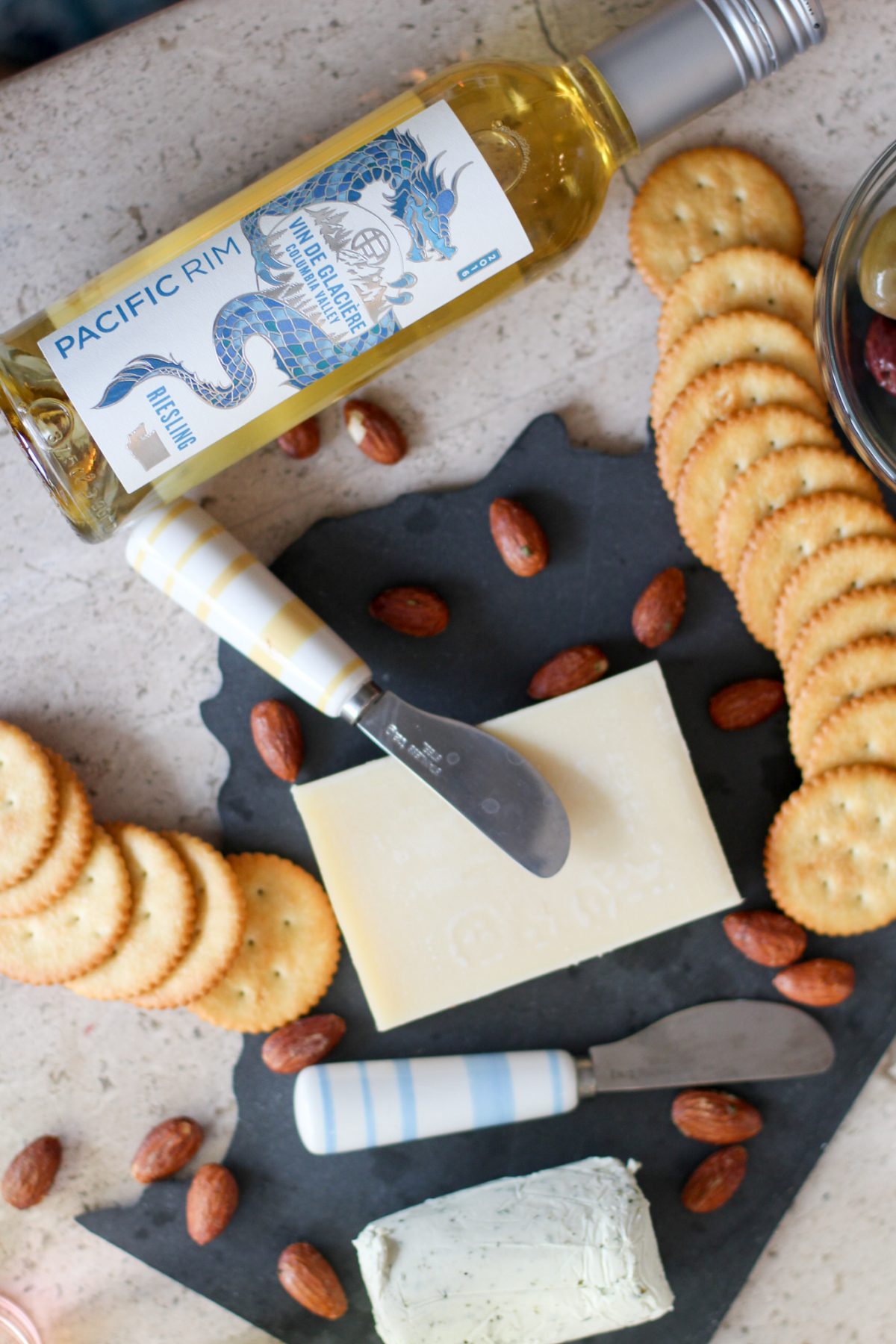 Okay, but what's so great about Pacific Rim rieslings, Lauren? Great question, guys! First of all, their bottles are SO COOL. The dragons automatically add a playful element to the night. But beyond just being pretty, I also love that they are sustainably produced right in the Pacific Northwest. And lastly, they're affordable. WIN!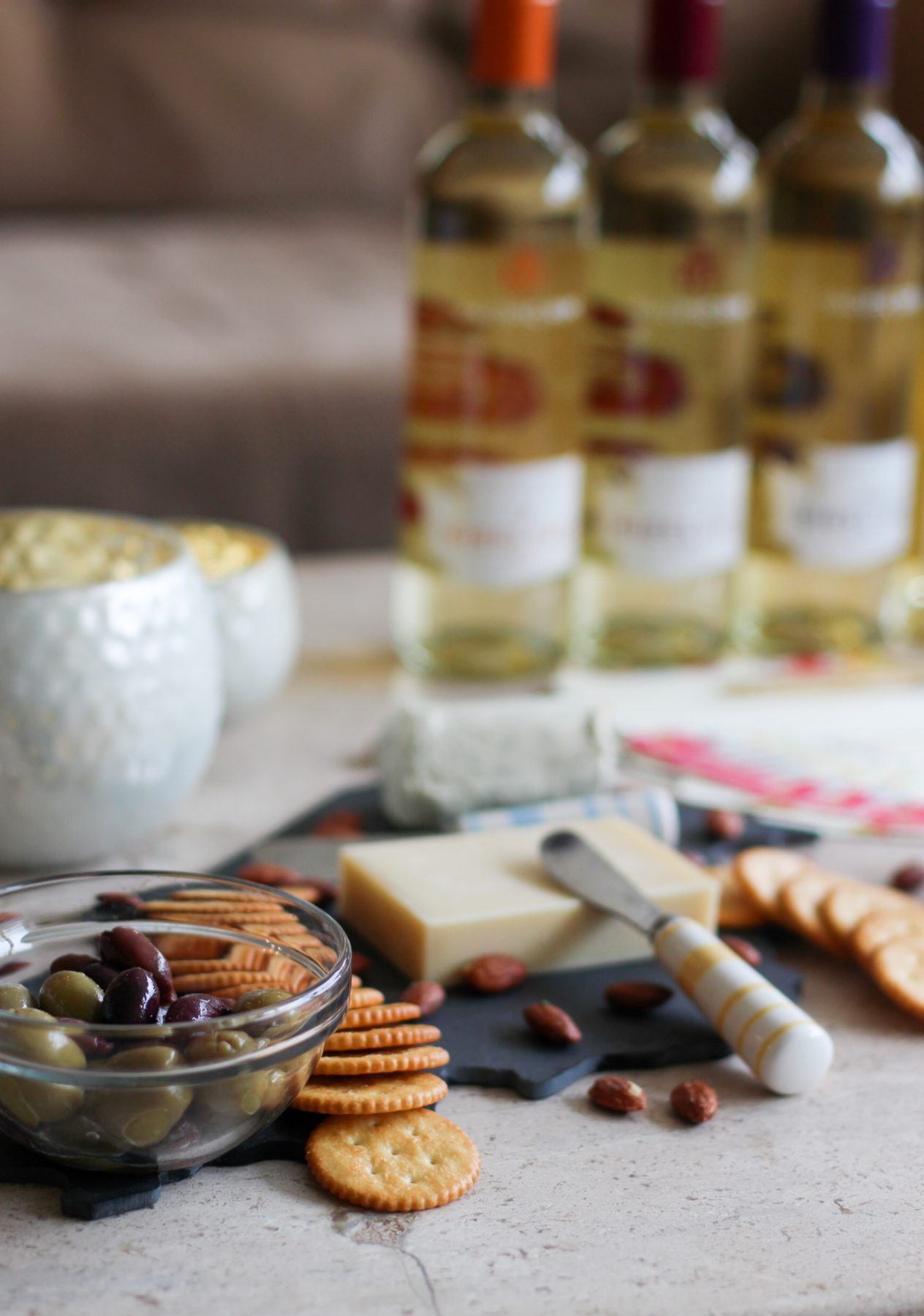 You can chat about each wine as you make your way through the riesling flight… or just write all your thoughts down and share at the end. It's really fun to see if you and your friends picked up on the same flavors – or if you all tasted completely different things! You never know!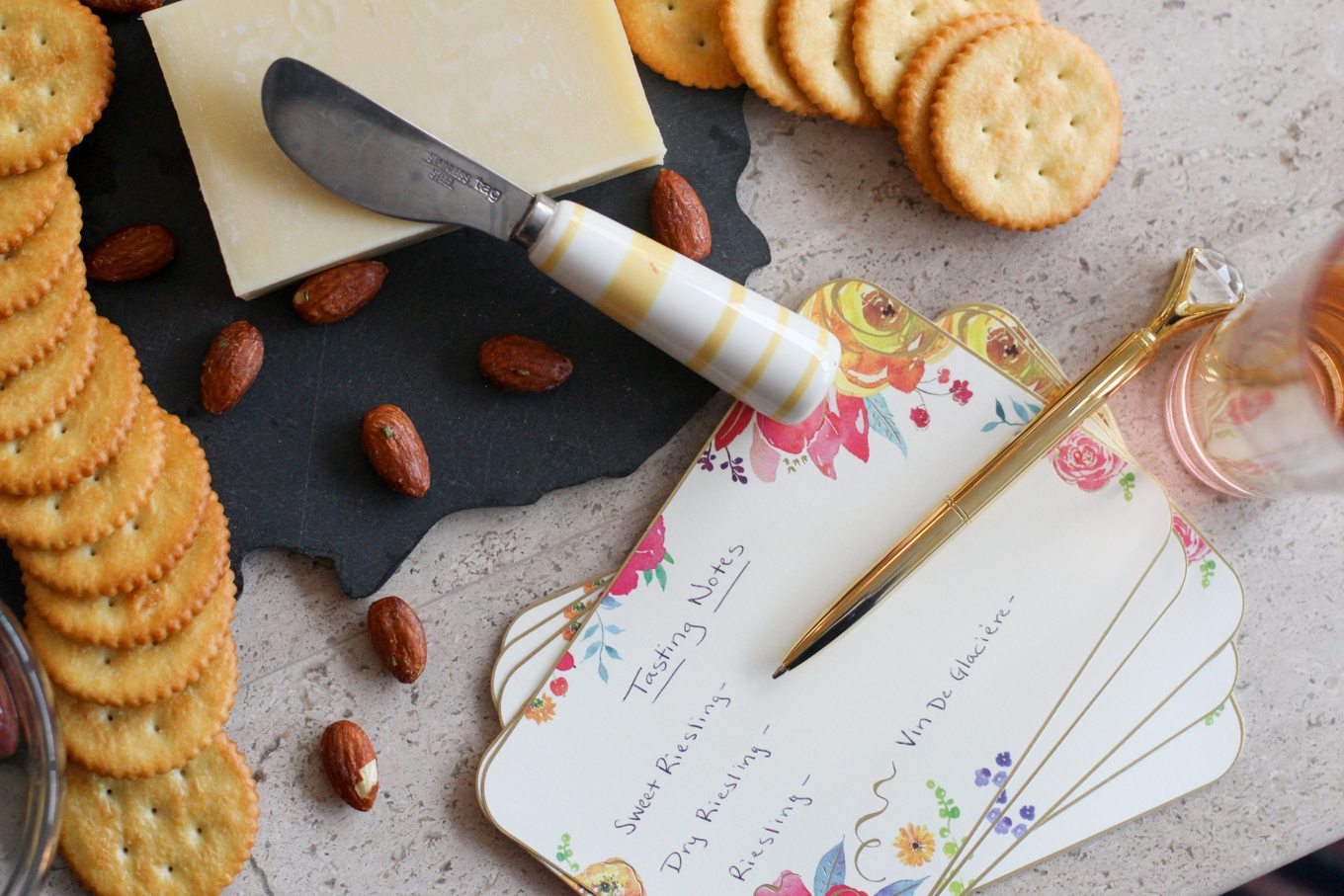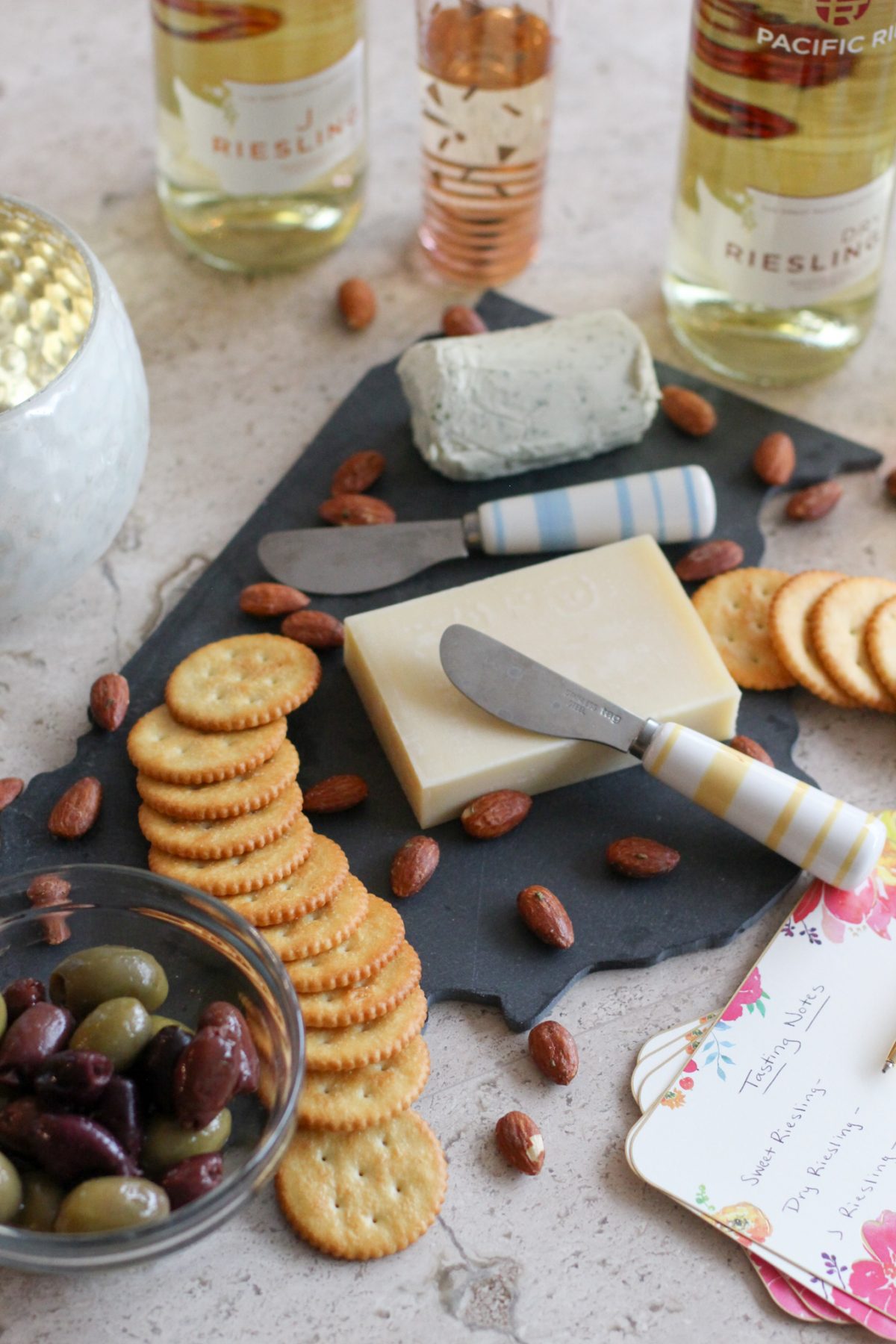 For more pairing ideas, check out this video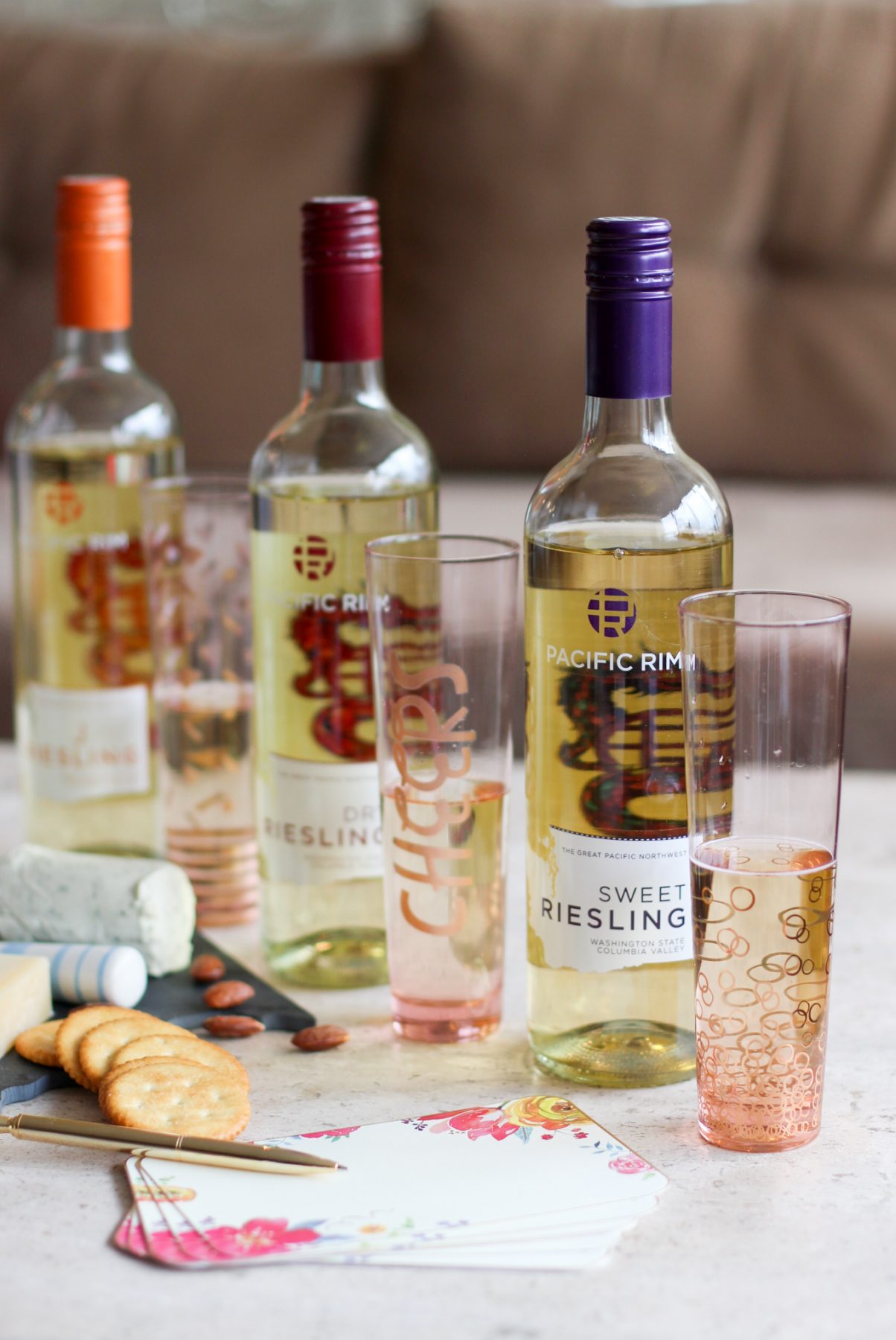 Lauren Nolan
Lauren is the founder and editor of www.lakeshorelady.com. She shares her personal style, shopping tips, and of course - step by step recipes. She firmly believes that healthy food should be delicious, but a slice of pizza can solve almost any problem.