These sweet honey and cinnamon scones are studded with dried figs and are about to make your mornings quite cheery.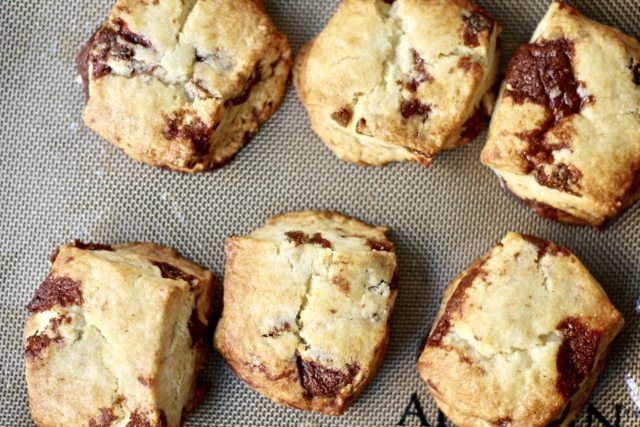 These winter days, at 3pm my living room is already awash with orange-y gold rays that are occasionally mixed with a tinge of pink, if I'm lucky. It's a gorgeous sight, but now I have a precious few hours to work with before the sun retires for the day during which the lighting seems to shift and fade with every passing second. Perhaps that explains the semi-orange semi-bluish tint some of the pictures have, which was unintended and somewhat cool but also weird.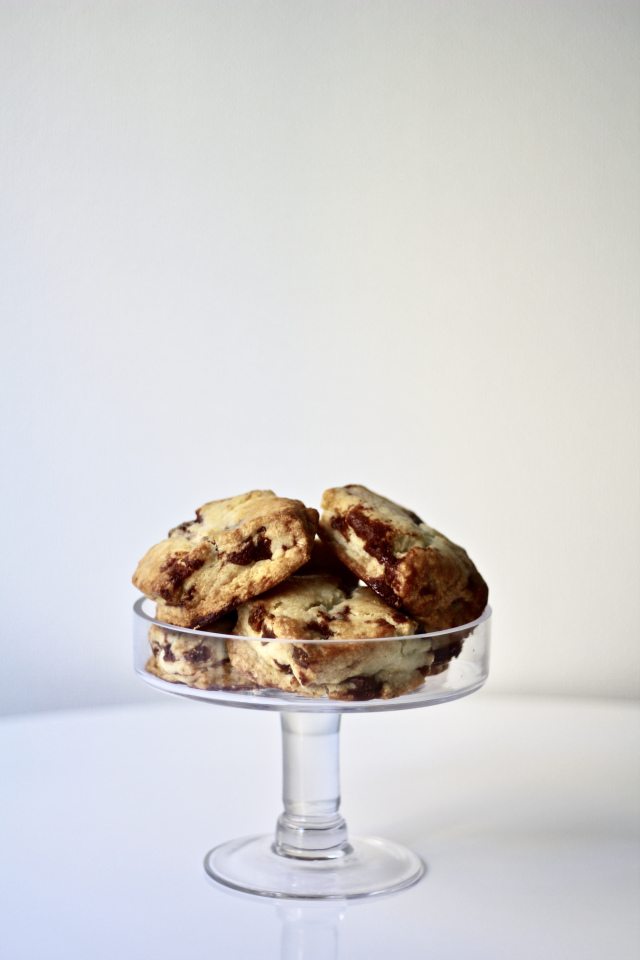 These scones are essentially an attempt to use up the last of my dried figs. But I'd been wanting to make the cinnamon honey scones ever since I first flipped through the Bouchon Bakery cookbook, into which I thought the figs would integrate seamlessly, so they just had to happen.
And they're the stuff dreams are made of, if the domed tops of generously-sized scones are your idea of breakfast heaven, because beneath the scones' crispy-crunchy golden brown exterior is a dough that's buttery and rich but fluffy all at once. These are practically purely the top half of a decadent freshly-baked muffin.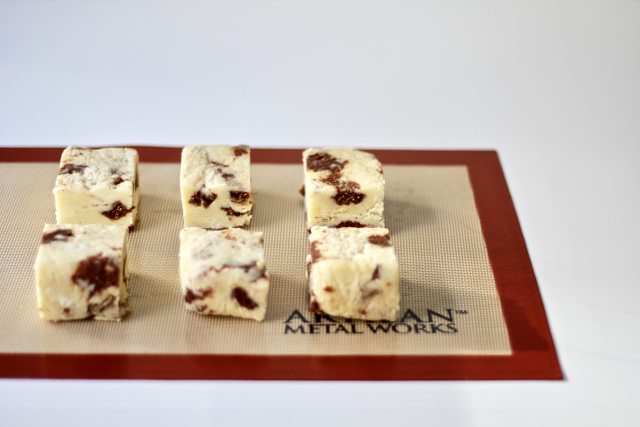 See Also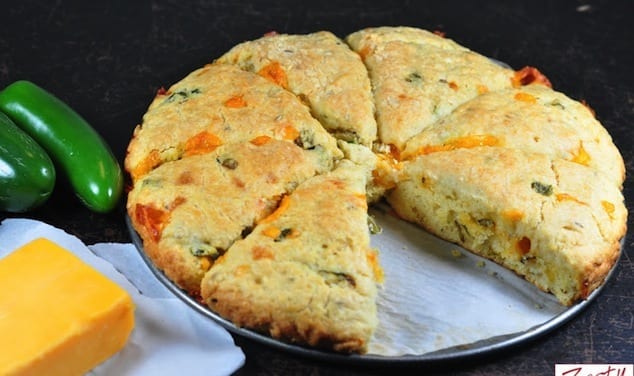 These scones expand quite a bit in the oven, so I would leave a generous distance between each portion of dough. I couldn't freeze the dough for a full two hours before baking like the recipe instructed because the sunlight was slipping away and I still had pictures to take, which might be why these scones expanded a bit unevenly. Alas, a small tragedy, but doesn't subtract from how addictive these are.
Click here for honey butter glaze.
Print

Honey and Fig Cinnamon Scones
---
For the cinnamon honey cubes:
30 grams

all-purpose flour

30 grams

sugar

1 1/2 teaspoons

ground cinnamon

30 grams

cold unsalted butter (cut into

1/4

inch cubes)

1 tablespoon

honey
For the scone dough:
152 grams

all-purpose flour

304 grams

cake flour

2 1/2 teaspoons

baking powder

1/2 teaspoon

baking soda

91 grams

sugar

227 grams

cold unsalted butter (cut into

1/4

inch pieces)

135 grams

heavy cream

135 grams

creme fraiche

1/2 cup

dried figs (diced into small chunks)
For the honey butter glaze:
Click the link above for the recipe.
---
Instructions
Make the cinnamon honey cubes:
Place the flour in a bowl. Add the sugar and cinnamon and whisk to combine. Toss in the butter cubes, coating them in the dry mixture. Using your fingertips, break up the butter until there are no large visible pieces. Mix in the honey to form a smooth paste using a spatula.
Press the paste into a 4 inch square on a sheet of plastic wrap. Wrap tightly and freeze until solid, about 2 hours.
Make the scone dough: Place the all-purpose flour in the bowl of stand mixer. Sift in the cake flour, baking powder, baking soda and sugar and mix to combine. Add the butter and mix until incorporated. With the mixer running, slowly pour in the cream. Add the creme fraiche and mix for about 30 seconds, until all of the dry ingredients are moistened and the dough comes together around the paddle. Stir in the cubes of dried figs.
Cut the cinnamon-butter paste into 1/4 inch cubes. Mix them into the dough by hand. Place the dough between two pieces of plastic wrap and press it into a 7 1/2 inch by 10 inch block, smoothing the top and straightening the edges. Wrap the dough and refrigerate for about 2 hours, until firm.
Line a baking sheet with parchment or a Silpat. Divide the dough into 12 portions with a knife and transfer them to the prepared baking sheet, leaving space between them. Cover with plastic wrap and freeze until frozen solid, at least 2 hours, but preferably overnight.
Bake the scones:
Preheat oven to 325F and bake for 20 to 23 minutes, until golden brown.
Make the glaze:
Click the link above for the recipe.
Notes
Recipe adapted from Bouchon Bakery by Thomas Keller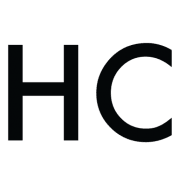 Amanda Koh
After successfully producing her first batch of chocolate chip cookies at the age of twelve, Amanda has since become a baking fanatic. She likes to make a variety of desserts and documents them on her blog, Crumbs and Cookies. While eating the final product is usually the best part about baking, she secretly finds the process even more fun. You may also find her on Instagram @carramellatte and Pinterest @crumbsxcookies.