This is a down-home-style chili made with 90% lean pasture fed, sustainably raised beef and lots of that good ole' heat you love in a homemade chili.
By Pooja Mottl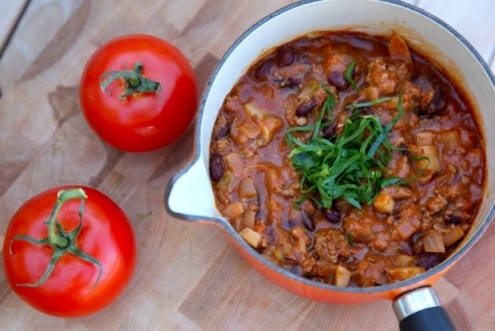 Old School Sustainable Chili
This is a down-home-style chili made with 90% lean pasture fed, sustainably raised beef and lots of that good ole' heat you love in a homemade chili.
Ingredients
2 teaspoons extra virgin olive oil
2 medium sized yellow onions or 1 large (about 14oz), medium dice
3 garlic cloves, minced
1 medium sized turnip (about 7 oz), small dice
1 5in long jalapeno pepper, seeds removed, finely minced
2 small tomatoes (about 8oz), chopped
2 tablespoons tomato paste, double concentrated
1 ¾ teaspoons sea salt
1 ¼ teaspoon paprika
½ teaspoon cayenne
½ teaspoon ground cumin
1 teaspoon garlic powder
1 ½ teaspoon chili powder
1 to 2 tablespoons maple syrup
1 to 1⅓ cup organic jarred crushed, unpeeled, no salt added tomatoes
1 to 1 ½ cup low sodium organic beef broth or stock
1 lb cooked 90% lean grass-fed ground beef
1 cup cooked or canned kidney beans
Instructions
Warm oil in a large heavy bottomed saucepan or dutch oven. When oil disperses, add onions and garlic. Cook over low flame until onions become translucent.
Over medium flame, add all remaining ingredients except stock, beef, and beans. Stir to incorporate and let cook for several minutes, stirring occasionally.
Add stock, beef, and beans, stir and bring to a boil. Lower to a simmer then cook, covered, for ten minutes or until desired consistency is reached. Add more stock if needed.
Notes
• To cook beans, soak overnight, then put into pressure cooker, adding enough water to cover beans by 1 ½ inches. Cook for about 20 to 25 minutes. • To prepare ground beef, add beef to a saute pan with several tablespoons of stock and cook on medium flame until cooked through.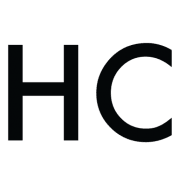 Pooja Mottl
Pooja Mottl is a Natural Foods Chef & Culinary Instructor, specializing in making healthy food delicious, quick, and simple to cook. Her creations, training, and food philosophy are based on the use of sustainable, organic, and unrefined ingredients to boost flavor and wholesomeness.