Homemade Ricotta Gnocchi is ready to eat in 30 mins, making for a quick, filling and most importantly, delicious meal.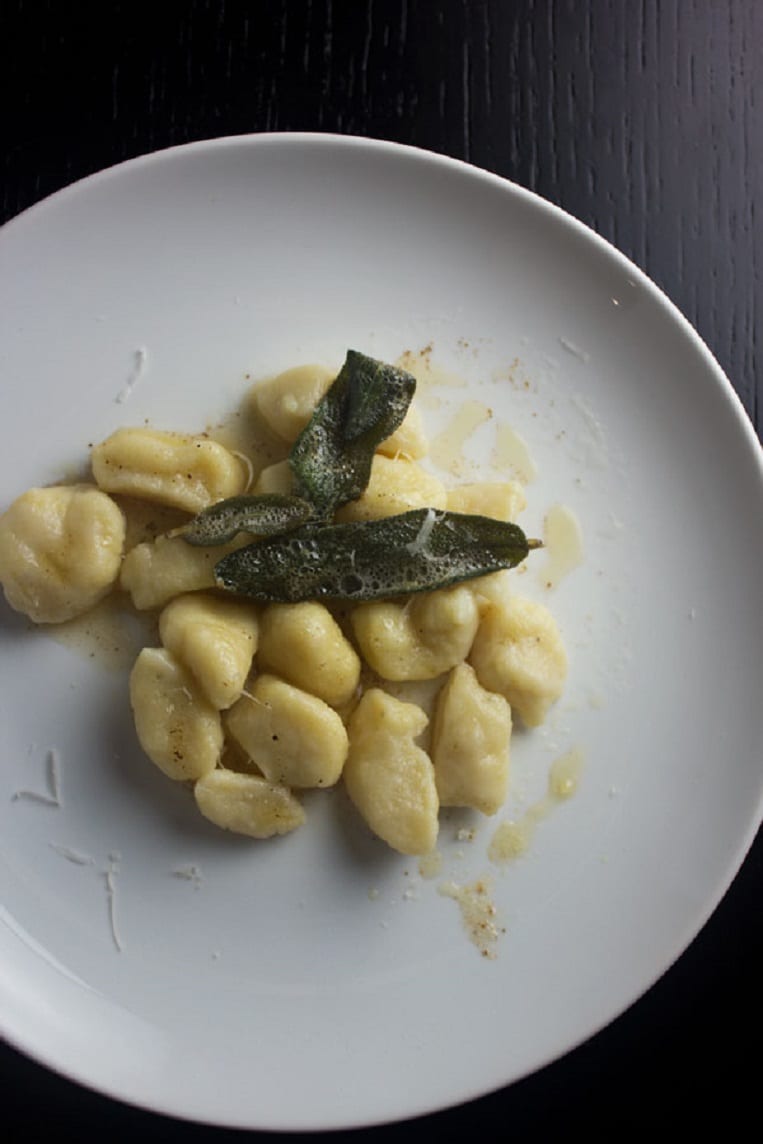 I'm completely ready for fall. It's kind of already fall because Starbucks is serving pumpkin spiced lattes, but I'm not really buying it because it's still over 80 degrees outside. Even though the weather hasn't caught up with the calendar here in the south, I'm diving into fall with both feet.
Both feet and this ricotta gnocchi with brown butter and fried sage leaves! All said and done, it's really awesome to make fresh pasta from start to eating in 30 minutes. I hope you'll give it a try!
See Also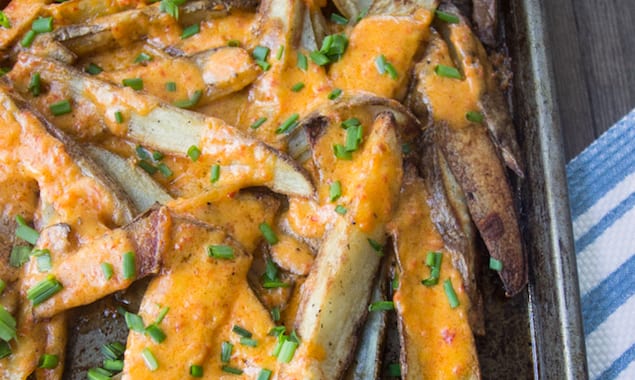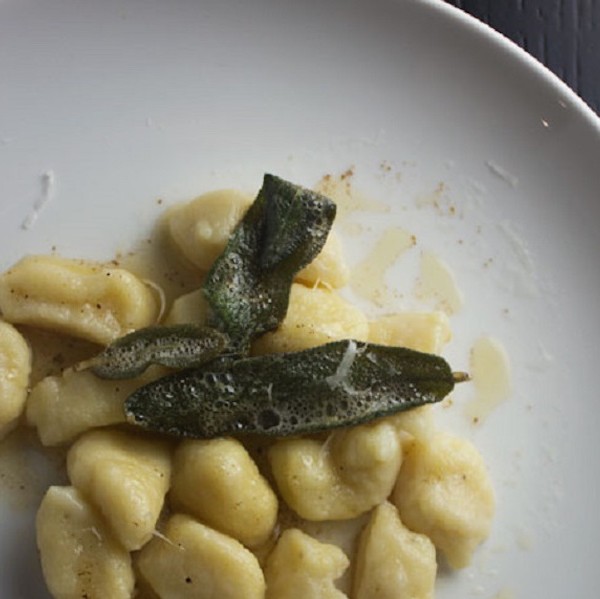 Trish Santoro
Ingredients
12

oz

ricotta cheese

1

oz

parmesan cheese

grated

4-6

oz

flour

1

egg

1

egg yolk

2

TBS

butter

sage leaves

salt and pepper
Instructions
Put a small pot of water on the stove & bring to a boil. Meanwhile, gather all equipment and ingredients needed for the dish.

Line a plate with a few paper towels or a clean cloth. Spread the ricotta cheese on top and then press with another cloth to drain of most the liquid. Place the drained ricotta on a scale and put only 8 ounces into a small bowl.

To the bowl, add 1 oz parmesan cheese, 3½ oz flour, 1 whole egg and 1 egg yolk. Season with salt and pepper. Stir with a spatula until fully incorporated. If still very moist, add 1 TBS of flour until it isn't.

Dump the dough out onto a clean, floured surface and form into an oval. Cut into four pieces with a dough scraper.

Start to roll one of the segments into a log and then cut in half with the dough scraper. Continue to roll into a log and then cut 8-10 gnocchi from each log. Place on a floured sheet tray.

Place butter and sage leaves in a small saute pan and cook it on medium heat until slightly browned.

In batches, boil the gnocchi for about a minute (until they float). Remove from pot with slotted spoon, put on a plate and top with brown butter/fried sage leaves. I like to add some finishing salt and more grated parmesan cheese. Enjoy!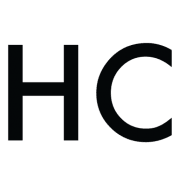 Trish Santoro
Trish Santoro is the woman behind wellwornfork.com - a site that teaches cooking techniques to improve your confidence in the kitchen. A Culinary Institute of America grad and adventurous eater, her food know-how is impressive, but her passion will always keep her learning more.