Visiting Florence is the highlight of any Italian vacation. The rich history, wonderful scenery and exquisite food of this city are all one of a kind.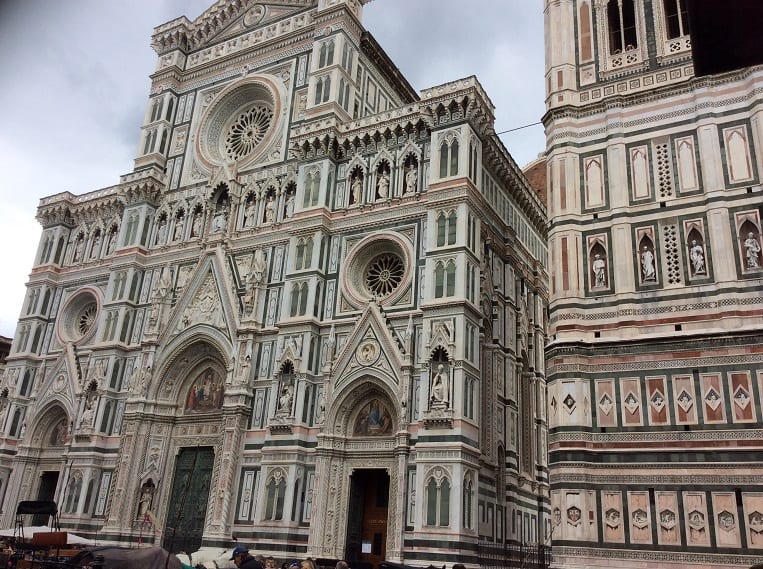 Although I visited Florence a fair bit as a child and teenager, when our parents used to load us into the car and drive us from Dublin to Tuscany every few years, this was my first proper adult visit. Sadly, my favourite childhood restaurant, which used to serve a groaning table of antipasti to locals each day has become rubbish and touristy in recent years, but we still found a lot of great places to try.There is nothing new or dramatic in this list, they're all well known spots. But since Florence is one of the most written about destinations on earth, we were unlikely to hit on a completely undiscovered gem in just three days.

L'Brindellone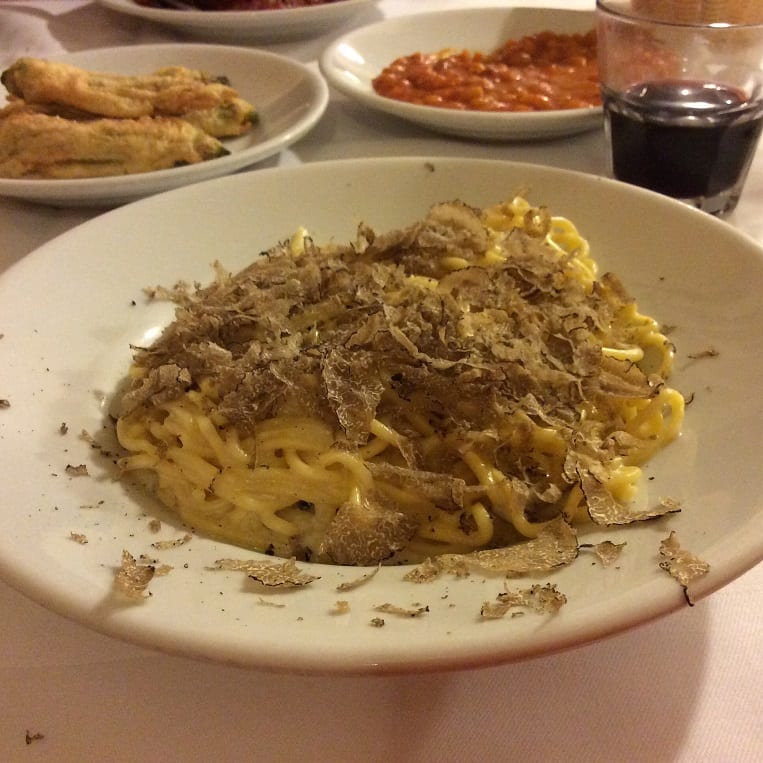 Although I didn't see this place in guide books, it features heavily in blogs and reviews. It's a proper local place, with local prices and framed Fiorentina jerseys and a photo of Roberto Benigni as the only nods to interior design. The menu is short, with antipasti formed of a combination of crostini, cured meats and coccoli (deep fried pizza dough balls), three or four pastas, meat dishes, and grilled dishes. We were presented with a litre of the house Chianti when we sat down, in lieu of a wine list. That's how I discovered red wine still gives me migraines, but no regrets. We started off with a plate of liver crostini, parma ham, coccoli and stracchino cheese, all utterly tasty. I followed with a truffle taglierini and fried zuccini flowers, while himself had a stewed beef dish and beans in a tomato sauce. My pasta was rich and delicate at the same time, the zucchini flowers perfectly crisp and not too heavily battered, but the beans were definitely the highlight. I have no clue how they got such depth of flavour into the sauce, but I suspect it involves copious amounts of pork fat. Every one around us was having the Florentine T-Bone steak, which didn't appeal to me personally, but did look rather wonderful. The entire meal, which was definitely the culinary highlight of the trip, came to €50 in total, including wine, for the two of us. You need to book ahead by phone. We did it a week in advance, and amazed our hostess who had never had this success. That said, they serve quite late and we definitely saw people come in from the street around 9:30-10 and be seated right away.
Mercato Centrale and Casa Del Vino
The Mercato Centrale consists of two parts, the traditional downstairs where you can buy groceries, along with tripe sandwiches (we didn't brave them), wine, coffee and a few different small restaurants which closes at 2pm, and the upstairs which hosts a relatively new food court serving different meals until 10pm. We loved wandering around the downstairs, picking up bites of foccacia and cannoli to nibble on, before buying ridiculously cheap dried porcini mushrooms to bring home, and marvelling at the many different types of offal on display in the butchers. The upstairs left me a little cold. There was lots on offer, but it all seemed about 20% more expensive than anywhere else, and conspicuously aimed at tourists.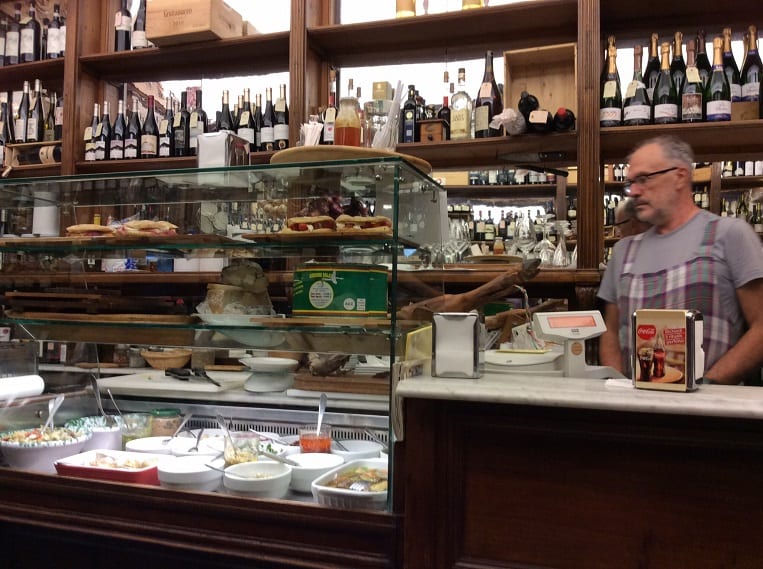 So instead of the food court, we wandered a few doors down the street, to Casa Del Vino, which felt more like the real thing. A wine bar that opens at 9:30am and closes at 3:30pm, this was crowded with actual Italians, from older men sharing bottles of wine around and having the chat, to business people in suits grabbing a sandwich and a quick glass. There is no formal menu inside (the one outside didn't seem to reflect anything people were eating), but they have a good selection of wine, and you can order a sandwich made up on the spot from ingredients on the counter for a few euro, which everyone in there had in their hands as they drank. Pecorino and salsa verde laden with anchovy and garlic seemed to be a favourite. Two glasses of very good wine, and two sandwiches came to €15. As were about to leave, one of the older locals had to reach over our heads to pluck a bottle of the shelf to buy and share around, and gave us a glass as an apology. He was the terrifying image of Phil Leotardo from the Sopranos, and remonstrated with me for drinking white wine.
Take a trip and visit Florence for yourself! Discover everything I experienced, and many more things about this wonderful place!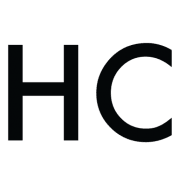 Jess Lacey
Jess Lacey is an Irish food blogger and soon to be lawyer. She has found a home in London, Dublin, Leiden, Melbourne and Aarhus. After a brief foray into the world of Michelin starred cooking, she decided to keep cooking and food as relationships based purely on passion rather than income. She travels frequently, and justifies this by writing about it. More of her musings and recipes are available on her blog, Canal Cook.