Why buy ricotta cheese when you can make your own? Homemade ricotta is quite simple to execute and packs in tons of fresh flavor.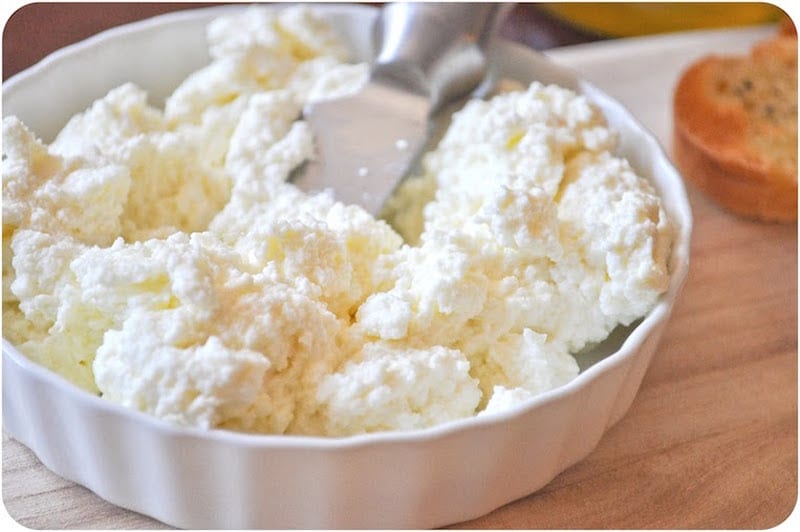 I realize that it's much easier to go to the grocery store and buy a tub of ricotta cheese. It lasts forever in your refrigerator, you can pop open a container of it at 5pm and have dinner on the table at 6pm. I get it. It's easy. But if you're a ricotta cheese fanatic, you've gotta try this.
Tonight we served ours on some toasted baguette slices drizzled with olive oil and sprinkled with salt and pepper. The warm bread and the creamy cheese were a fabulous pair – but then I spooned a bit of honey over the top and OH-MY-GOSH it was heavenly. Warm, crusty bread – smooth, creamy ricotta- sweet, sticky honey…
We may or may not have eaten all of the ricotta. I may or may not have had bread and ricotta cheese for dinner.
I'll never tell.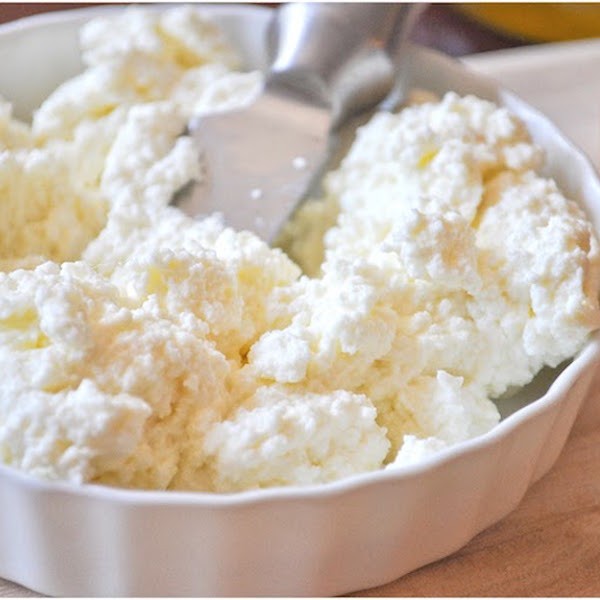 Erin Mahoney
Ingredients
2

and 1/2 cups whole milk

1/2

cup

heavy cream

1/2

teaspoon

salt

3

Tablespoons

freshly squeezed lemon juice
Instructions
In a medium, non-reactive saucepan, combine milk, cream and salt.

Using a candy thermometer, heat to 190 degrees, stirring occasionally to prevent scorching.

Once it reaches 190 degrees, remove from heat and add lemon juice.

Stir gently a couple of times to combine, then allow to sit undisturbed for five minutes.

Place a strainer lined with a thin towel (or a couple of layers of cheesecloth) over a large bowl.

Slowly pour mixture through the strainer, and allow it to drain for 1-2 hours. The longer it drains, the drier it will become. (I usually stop draining right at the hour mark.)

Store in an airtight container in the refrigerator for up to 1 week (this will depend on the freshness of your milk and cream, so it could be a couple of days or even 10 days or more – use your nose as a freshness guide!)
Erin Mahoney
Erin Mahoney is a food blogger from the Kansas City area. With a day job in the TV business and two little girls at home, this busy Mom spends her very limited free-time experimenting in the kitchen. While her culinary efforts tend to fall on sweet treats and comfort foods, her focus is on real, from-scratch food for her family and friends. Her blog, Lemon Sugar, is full of whimsical recipes and anecdotal stories that will warm your heart and make you hungry.