Create homemade pistachio ice cream made with high quality ingredients and no food colorings for a rich flavor and true green color.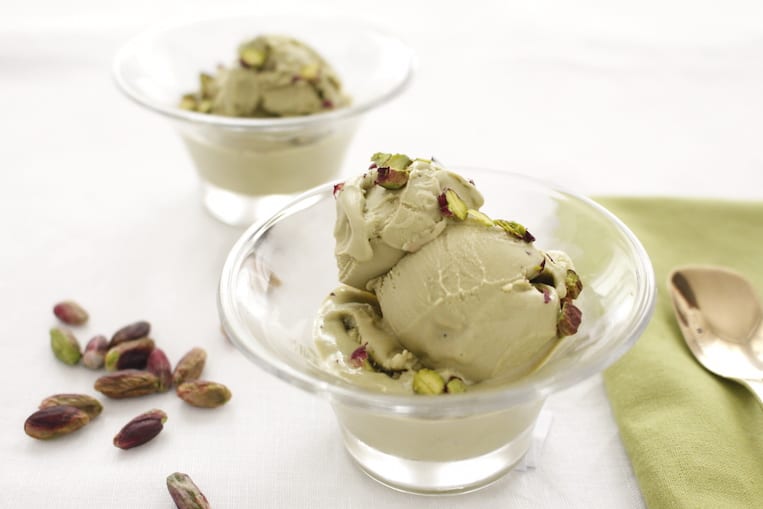 Pistachio ice cream, made with the famous pistachios from Bronte (a small village in Sicily, Italy), is a real delight that can be enjoyed by itself or used as a filling for crepes, croissants, cakes and other sweets.
The success of this recipe is dependent on high quality ingredients. Homemade ice cream is easier to make than you may think and then you know that it doesn't contain any weird chemicals or ingredients. I usually make ice cream often in the summer, when the weather is hot and cool, refreshing dishes are well-received. I recently returned from a marvelous trip to the Middle East where I enjoyed the local pistachios. Back home I tried this ice cream recipe and loved it. Pistachio, a member of the cashew family, is a small tree originally from Central Asia, Middle East and the Mediterranean area. It is an ancient type of nut, enjoyed early on by the Romans, and no wonder why! Pistachios are delicious; they add a special flavor and a touch of color to sweets, salads, pasta, rice, cheese, meat dishes and cold cuts such as mortadella.
See Also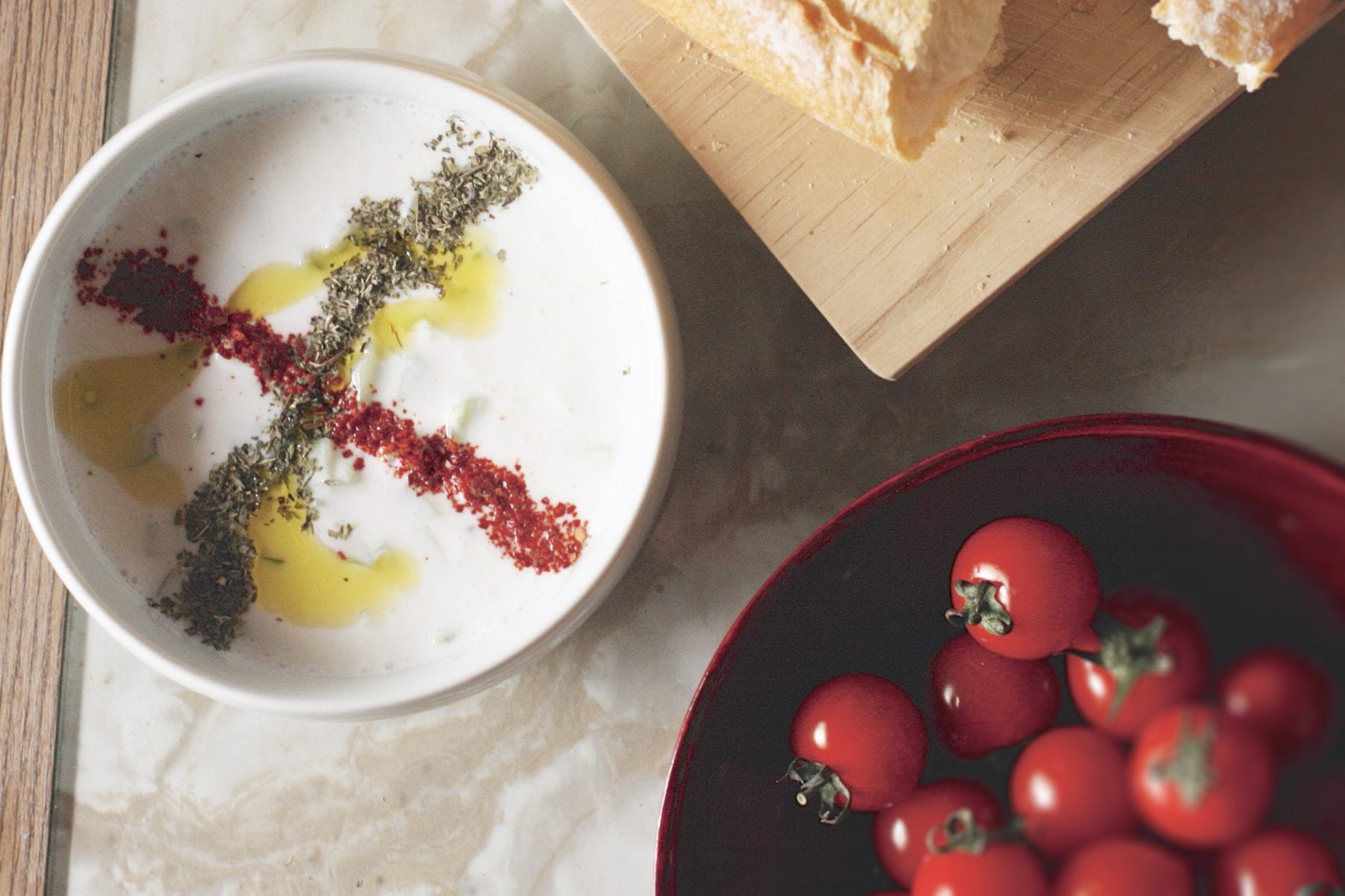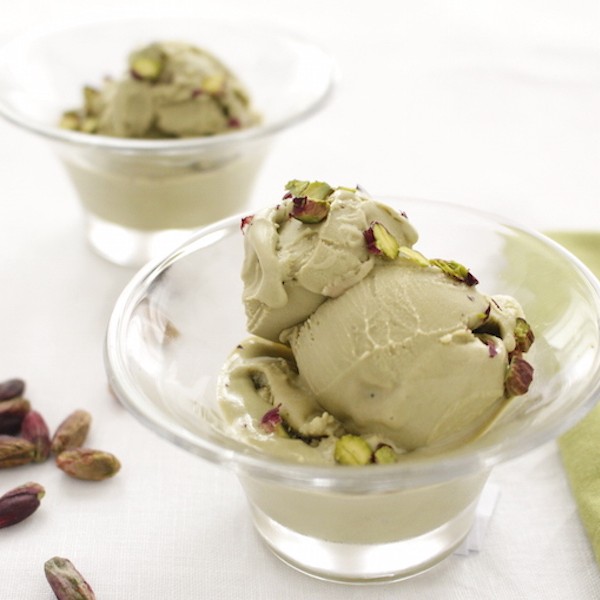 Paola Lovisetti Scamihorn
Course
Dessert, Dolci, Ice Cream
Ingredients
90

g

2/3 cup Pistachios, shelled and finely chopped

200

ml

scant cup + 4 tablespoons whole milk

200

ml

scant cup fresh cream

80

g

scant ½ cup sugar

2

egg yolks
Instructions
Blend the pistachios in a food processor and add 4 tablespoons of milk until you obtain a creamy mixture

In a saucepan mix the milk and cream and heat over low heat. Add the pistachios. Measure the temperature with a cooking thermometer. It should not exceed 85 °C (185 °F). Cook for 5-6 minutes. Remove from the heat and let rest for 45 minutes

Beat the egg yolks and the sugar with a whisk. The yolks should be creamy and pale yellow

Heat the milk, cream and pistachios mixture again to reach the temperature of 85°C (185°F). Filter using a sieve. Add the milk to the egg yolk mixture, stirring slowly. Cook for a few minutes then remove from the heat and let cool completely, stirring a few times with a spoon

If you have an ice cream maker pour the mixture into ice cream maker and follow the instructions

If you do not have an ice cream maker, pour the mixture in a suitable container and store in the freezer for at least three hours. Remove from the freezer, stir and put back in the freezer for another three hours. At this point, the ice cream is ready. To give it a creamier texture blend for a few seconds and then put in the freezer for about 10 minutes
Paola Lovisetti Scamihorn
Paola is Italian and cooking has always been her passion. In October of 2012 she founded her cooking blog "Passion and Cooking" to collect her recipes and give friends a sampling of true Italian cuisine. She collaborates with several Italian and American magazines and just published her first book - Love is Eating - Healthy and Tasty Italian Recipes for Family Meal (click on http://www.passionandcooking.com/book/).