These easy, festive cookies are easy to make and fill with jam and qualify as a deliciously sweet gift for the person who has everything else that isn't edible.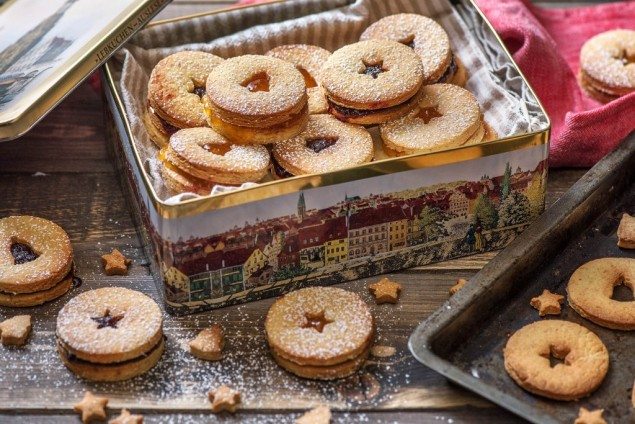 In my humble opinion, there's no better way to fill your spare time at this time of year than with some delicious baking. These jam biscuits are easy to make and honestly if you're trying to save on Christmas presents this year, why not just buy a jar or two, some nice tissue paper and a bit of that red candy cane string to tie around the top and you've got yourself a pretty impressive, homemade present. Bake these the day before Christmas for the ultimate freshness.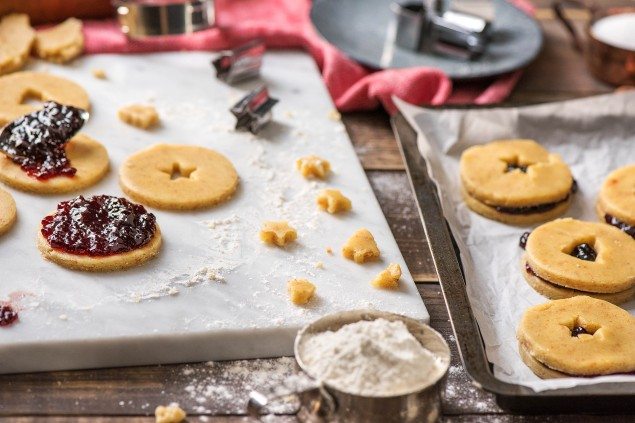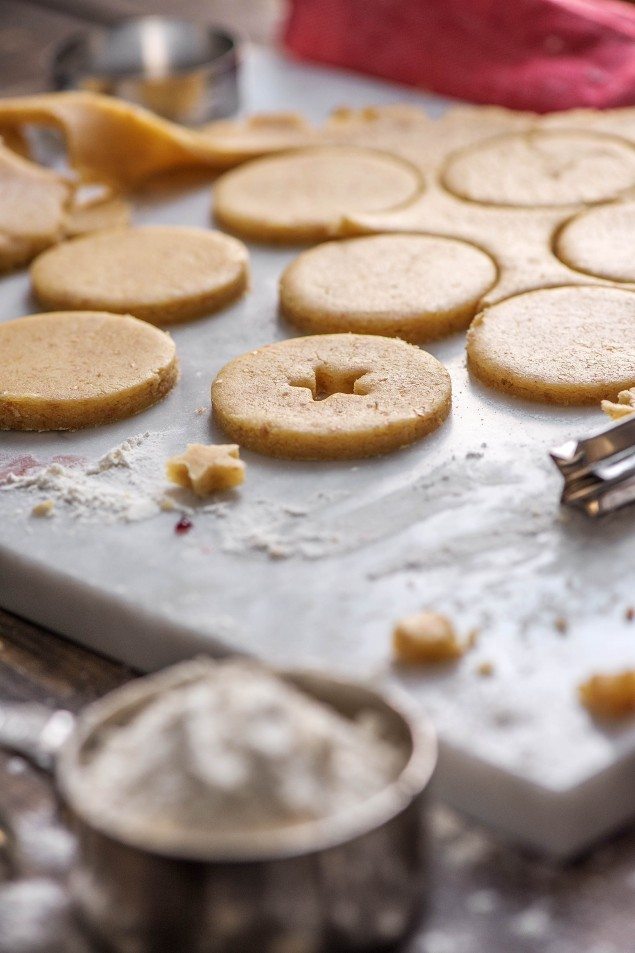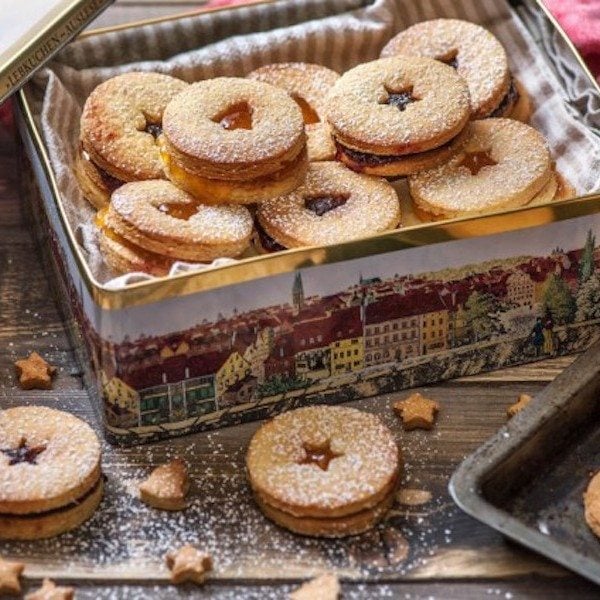 Ingredients
500

g

Butter or Margarine

500

g

Caster Sugar

Vanilla Seeds of 1 pod

2

Eggs

2

tsp

Baking Powder

1000

g

Plain Flour

1

Egg Yolk

for pastry brush

Icing Sugar

Filing:

Your Favourite Jam
Instructions
Preheat your oven to 200 degree C and line a baking tray with grease proof paper.

Add all the ingredients (except the fillings and the icing sugar) into a bowl. Use your finger tips to crumble the butter and dry ingredients together and then knead into a dough. Cling film and leave in the fridge for 1 hour.

Roll out evenly on a floured surface and use cookie cutters to cut circles into the dough.

Then cut mini hole in the middle of half of the circles using a mini star cutter if you have it or a circular one if not.

Bake in your preheated oven for 5-8 minutes and remove then allow to cool.

Take one of your cookie pieces without a hole and place jam in the centre. Then place one of the cookies with a hole on top and press down. Repeat for all cookies and then sieve on some icing sugar.
If you liked these and you want more, give Father Christmas' Orange and Walnut Cookies a try. They're so delicccccious… you won't want to put them out for Santa when the big day comes.
See Also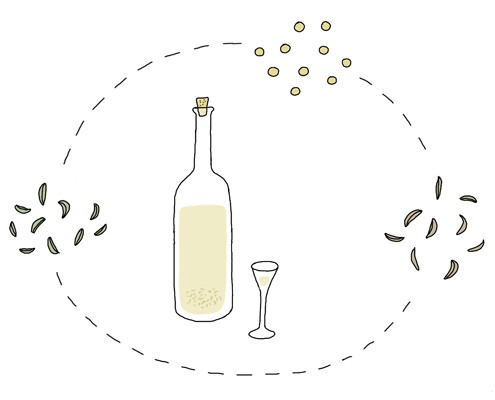 Find more tips on How to Nail Christmas.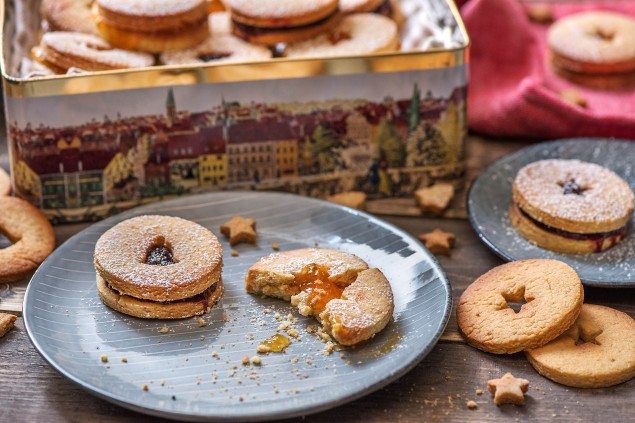 HelloFresh
At HelloFresh, we want to give people the simple knowledge they need to cook delicious, healthy meals. Whether you want know how to boil an egg or cook an elaborate dinner menu, you know who to call!