Restaurateur Ilja Björs from Juuri is a barefoot Helsinkian with a creative blink in his eye. He is also one of the founding members of the Design District Helsinki and knows the area better than most of the people.
By Milla Visuri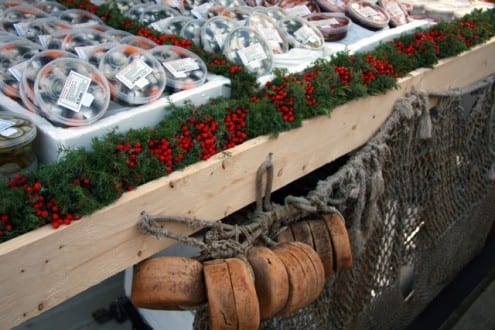 For Ilja food has always been a lot more than the things we eat. To prove that he has innovated local sourced food to fuel a whole Marimekko factory in Helsinki and showed us what the flavoured little Spanish dishes, tapas, mean in Finnish. He has also pioneered as a food guide in Helsinki still believing the city has a lot of local tastes and stories to tell. During summer of 2013 he has been brainstorming for the Helsinki Festival held in August as the main restaurateur and serving a lot of food to add to the festival culinary experience.
Restaurant Juuri opened ten years ago: "Our concept is simple, and still the same – we make food from local ingredients and serve it surprisingly. We take the idea of typical Finnish food but make it something else, something better, something different."
Ilja and his partners claimed for the New Nordic Food manifesto long before the term was born serving sapas, or tapas, the Finnish way. Now he is writing the whole story of the recipes of Juuri to be published early next year.
Ilja believes that a good idea is empowered by originality, scalability and consistency. Juuri is a very good example of such creative thinking – the restaurant has been operating a deli and a winebar next door and lately even a bakery – staying loyal not only to the concept but also to local produce. The local harvesting season is from May to August and according to Ilja, there is no other season:
"The light summer months are the ones I like the most, bringing lots of intensity, taste, very simple and fresh ingredients to the table. Nothing beats fresh potatoes, pike-perch fillet, chantarelles and crispy asparagus prepared and enjoyed in an outdoor kitchen".
Although Ilja spends his summers on an island eating healthy food and rowing a boat only 30 minutes from downtown Helsinki, he still has little time for foraging: "There are fantastic ingredients in the forests such as spruce and mushrooms to be collected for fun and for free. I should learn more for my children."
Since August 2011 a public online map of the edible fruits, berries and nuts in the Helsinki region has been available for anyone to use. One of the favourite public apple trees is located close to the Eira dog park by the sea. Anyone is allowed to pick the apples. Last year, many of the Design District shops and studios also donated takeaway apples, otherwise far too many would have been rotten in the gardens.
Juuri is located in the very heart of the Design District Helsinki at Korkeavuorenkatu forming a world-class food-court together with the newly opened neighbouring quarter restaurants such as SPIS and Pastis. Cosy cafés, delis, bistros, bars, kitchen stores and organic food markets up and down the street all add to the Design District food mix.
Nordic flavours have also found they way in Helsinki drinking culture. Latva serves drinks inspired by the Nordic nature mixing for example beetroot, nettle or birch leaves. Here you'll also find Finnish beers and ciders produced by the independent artisan makers such as Malmgårds from less than fifty kilometers away.
A typical Helsinki dish for Ilja brings us back to the seventies homey comfort food from his childhood tasting like pure food and pure ingredients such as Finnish meatballs. For many they are originally Swedish but Ilja explains the difference: "Finnish meatballs are made of tiny piece of bread (breadcrumb) and eggs while the wealthier Swedes afforded to use cream instead." For Ilja the essence of food lies very much in the everyday eats, forever delicious, fresh and sustainable.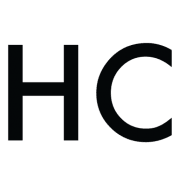 NORTH Festival
NORTH is the first ever Nordic Food Festival to be held in New York City. At NORTH, you will have the chance to taste the food from some of the most famous Nordic chefs, learn how to cook Nordic specialities and be inspired by master classes featuring the best of what the Nordic region has to offer.