The Helsinki Food Culture Report covers the success stories and lessons learned from the previous year's culinary events in the city.
By Visit Helsinki
Helsinki food culture is in full bloom. Restaurant variety is more abundant than ever before on the streets of the stone city. Market halls and market squares are bustling with customers in search of fresh, local food. Urban gardening has turned grey spots of asphalt and concrete into colourful vegetable patches. But this is just the beginning. This video is an introduction to the Helsinki Food Culture Report, which portrays both success stories and lessons learned in the past year. The report also critically examines the role of the city as an enabler of food culture, or at times a killjoy. The shared goal is an even tastier city. A source of pride for residents and an experience for visitors.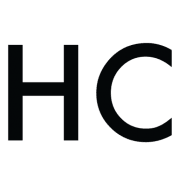 NORTH Festival
NORTH is the first ever Nordic Food Festival to be held in New York City. At NORTH, you will have the chance to taste the food from some of the most famous Nordic chefs, learn how to cook Nordic specialities and be inspired by master classes featuring the best of what the Nordic region has to offer.