A beautiful, traditional peanut butter cookie with an added layer of ginger that uplifts the cookie to create a light and refreshing afternoon treat.
By Ariel Rebel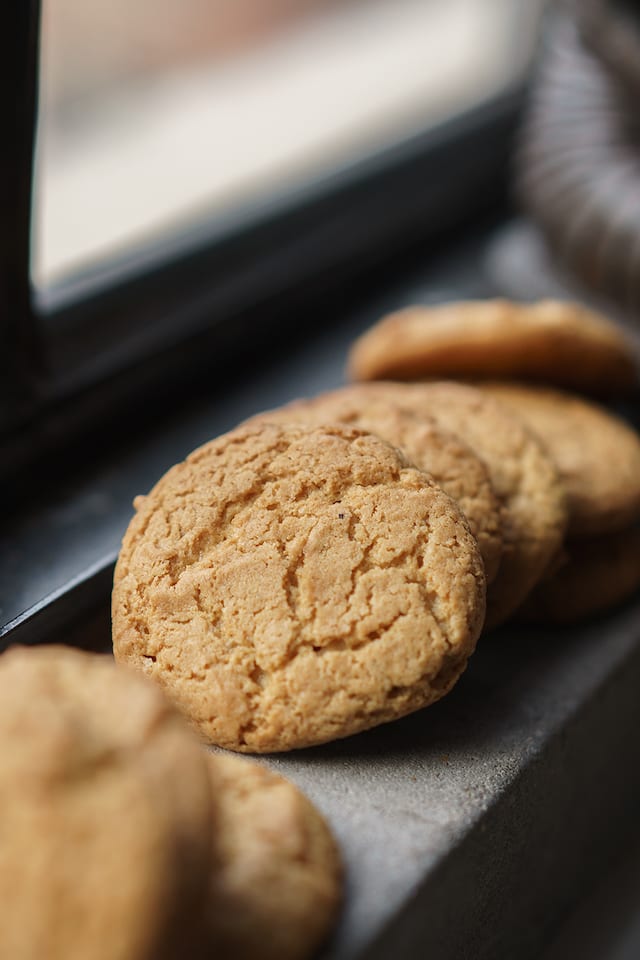 These cookies are hard and crunchy at first but them they start melting in your mouth revealing delicate peanuts, ginger & cardamom flavours. A nice foolproof, easy recipe for when you don't want to break your head and have a store bought quality cookie.
How long can you last before you eat them all? They lasted 3 days in my house and I had to fight for it because they would have been gone the first night. Oh and did I mentioned they absorb milk PERFECTLY? So please, dunk them!
See Also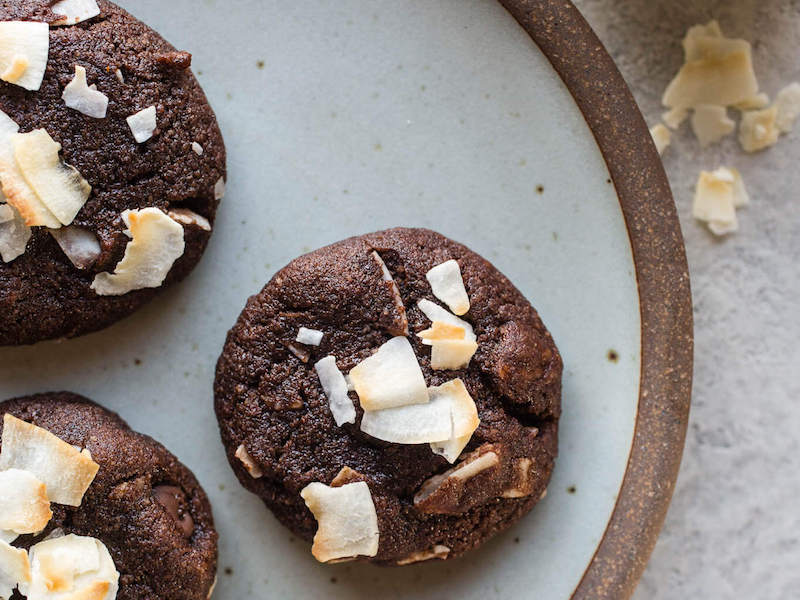 Good luck!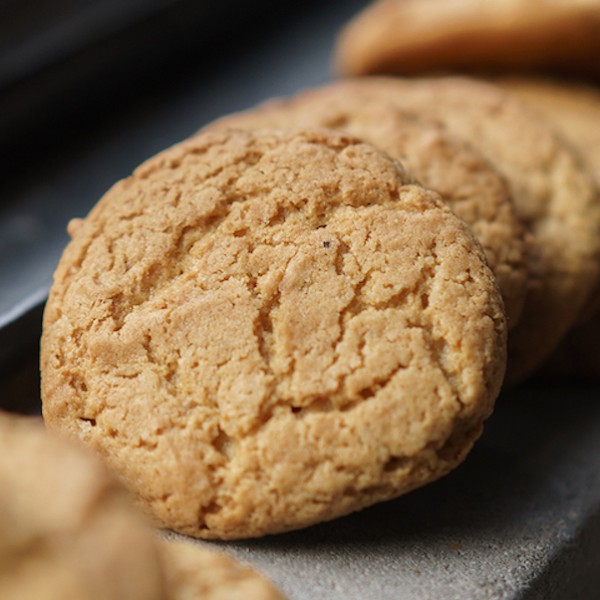 Ariel Rebel
Ingredients
Wet Ingredients:
1/2

cup

of creamy peanut butter

1/3

cup

of maple syrup

2

tablespoons

of coconut oil

2/3

cup

of cane sugar

1/2

teaspoon

of pure vanilla extract

1

egg

1/3

cup

of thick coconut milk
Dry Ingredients:
1

cup

of all purpose unbleached flour

1/2

cup

of tapioca starch

1

teaspoon

of baking soda

2

teaspoons

of ginger powder

1/4

teaspoon

of cardamom
Instructions
Mix in separate bowls all the ingredients for the wet and dry ingredients. Mis well till both mixtures are uniform.

Slowly, mix the dry mix in to the wet mix till, once again, everything become smooth and perfectly mixed, without clumps.

Let cool down your cookie dough in the freezer for 10 minutes.

Pre-heat your oven at 375, line a parchment paper on a baking sheet.

Drop 1 tablespoon (approximately) on the baking sheet and bake your cookies for 15 minutes. Transfer them on a cooling rack and try to resist the temptation to eat one right away because they are HOT!
Ariel Rebel
Canadian food blogger, model and web designer Ariel Rebel was born in Montreal in 1985. Her love for food started at a young age by looking at her grand mother cooking pie after pie while she was trying to steal some uncooked dough from the counter. Ariel inspiration for recipes comes from her French Canadian roots mix with all her traveling memories and the countless hours she spent running around Montreal to taste all the different culinary cultures. Her passion for cooking big dinners for her friends and family never ceases to increase every year and that's what motivate her to keep learning new skills while experimenting in her kitchen at much as she can. On her blog (ZestyandSpicy.com) Ariel shares with the world her passion for flavorful and healthy recipes while blogging small pieces of her life as a model and a web entrepreneur.