Made with a tender, spiced chuck roast, this hearty chili common in the state of Texas is sure to warm you through and through.
This article has been posted with permission and originally appeared as Texas Beef Chili on Relish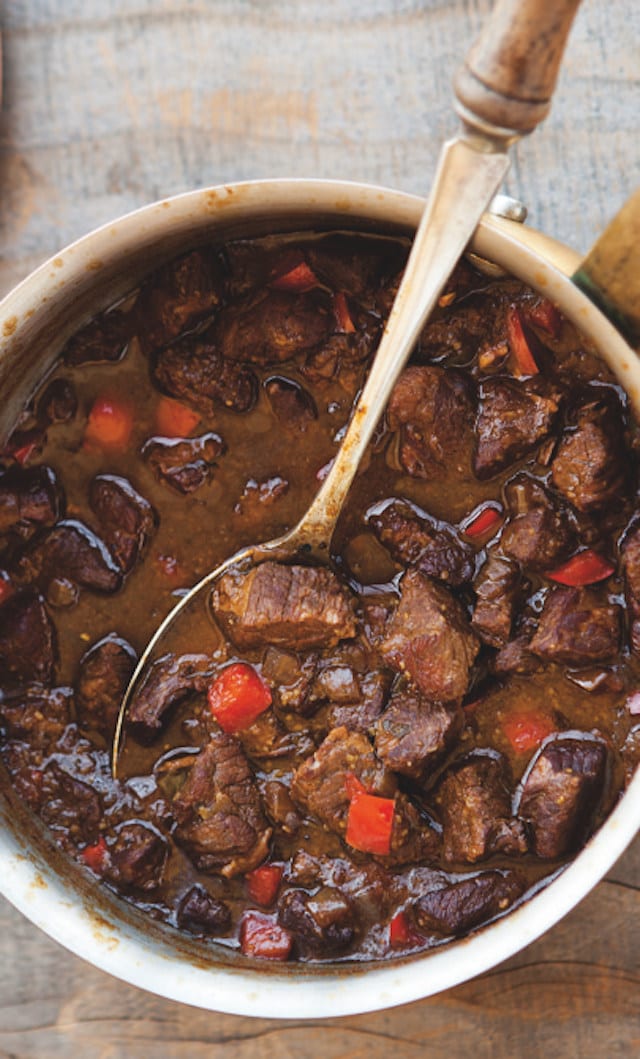 Most Lone Star chili masters eschew beans and tomatoes. To them, chili is all about the meat and the seasoning. Purists also claim that toppings turn their bowl of red into a salad bar. But you can opt for anything you like, such as sour cream, shredded cheese, red onions–even a handful of tortilla chips for crunch.
Recipe reprinted with permission from Kate McMillan's One Pot of the Day (Weldon Owen, December 2012).
Print
Hearty Texas Chili
Made with a tender, spiced chuck roast, this hearty chili common in the state of Texas is sure to warm you through and through.
2 teaspoons

cumin seeds (toasted)

1/4 cup

pure ancho chile powder

1 tablespoon

Spanish smoked paprika

2 teaspoons

dried oregano

4

pounds boneless beef chuck roast (cut into 1/2-inch chunks)
Salt and freshly ground pepper

3 tablespoons

olive oil

1

large yellow onion (chopped)

1

jalapeño chile (seeded and minced)

1

large red bell pepper (seeded and chopped)

4

cloves garlic (minced)

1 1/2 cups

lager beer

1 cup

beef broth

2 tablespoons

yellow cornmeal
Shredded Cheddar cheese (chopped red onions, sour cream, and minced jalapeño chiles for serving (optional))
Instructions
Using a mortar and pestle or a spice grinder, finely grind the cumin seeds. Transfer to a bowl, add the chile powder, paprika, and oregano, and mix well. Set aside.
Season the beef with salt and pepper. In a large, heavy pot, heat 2 tablespoons of the oil over medium-high heat. Working in batches, sear the beef, turning occasionally, until browned, about 5 minutes. Transfer to a plate.
Add the remaining 1 tablespoon oil to the pot. Add the onion, jalapeño, bell pepper, and garlic and reduce the heat to medium. Cover and cook, stirring occasionally, until the onion softens, about 5 minutes. Uncover, add the spice mixture, and stir well for 30 seconds. Stir in the beer and broth. Return the beef to the pot, cover, and reduce the heat to low. Simmer until the beef is fork-tender, 1 1 ? 2 to 2 hours.
Remove the chili from the heat and let stand for 5 minutes. Skim any fat from the surface. Bring the chili to a simmer over medium heat. Transfer about 1 ? 2 cup of the cooking liquid to a small bowl and whisk in the cornmeal. Stir into the chili and cook until lightly thickened, about 1 minute. Season with salt and pepper. Spoon the chili into bowls and serve, garnished with cheese, red onions, sour cream, or jalapeños, if you like.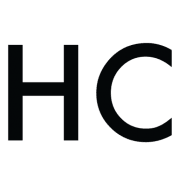 Relish
Offering more than 14,000 recipes plus features and DIYs on cooking, dining and entertaining, Relish celebrates America's love of food. Relish is about honoring cooking traditions while exploring new trends and ideas, which is why millions of people turn to both Relish.com and Relish Magazine for special occasion recipes, quick and easy weeknight suppers and culinary adventures.