These fiber-rich whole wheat muffins, made with apples, dates, chickpeas and walnuts are a delicious and healthy way to start the day.
By Mansi Desai

Healthy Apple, Date and Walnut Muffins
These fiber-rich whole wheat muffins, made with apples, dates, chickpeas and walnuts are a delicious and healthy way to start the day.
Ingredients
2 cups chopped apples
1 cup whole-wheat pastry flour
¾ cup all-purpose flour
1½ teaspoons baking powder
¾ teaspoon baking soda
½ teaspoon ground cinnamon
½ teaspoon ground allspice
¼ teaspoon salt
1 cup canned chickpeas, rinsed and drained
¾ cup unsweetened applesauce
½ cup unsweetened almond milk or nonfat milk
? cup vegetable or light olive oil
1 tablespoon fresh ginger, grated
1 teaspoon vanilla extract
1 cup finely chopped pitted dates, divided
½ cup chopped walnuts, plus more for garnish
Instructions
Preheat oven to 350 degrees. Spray a 12-cup muffin pan with vegetable cooking spray or line with paper liners.
In a large bowl, mix together both the flours, baking powder, baking soda, cinnamon, allspice, and salt.
Place the chopped apples, chickpeas, applesauce, milk, oil, ginger, vanilla, and ½ cup of the dates in a blender or food processor and blend until smooth, about 1 minute. Add this puree to dry ingredients and mix gently until all the flour has been incorporated. If the mixture is too dry, add a small amount of additional milk. Batter should be thick but wet. Fold in remaining ½ cup dates and chopped walnuts.
Divide mixture among prepared muffin cups. Top each with a walnut half if you like.
Bake until a toothpick inserted in the center of a muffin comes out clean,about 18 to 20 minutes. Let cool in pan 5 to 10 minutes, then transfer to a wire rack. Serve warm or at room temperature.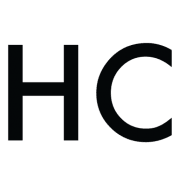 Mansi Desai
A part-time recipe developer and food blogger, Mansi loves to experiment with vegetarian food, taking each recipe and giving it a fusion gourmet mark, a glimpse of which you can see on her blog called Fun and Food Cafe. As a mom of a toddler, she also looks for ways to keep her food healthy and flavorful, so even kids can enjoy it.