On the tiny island of Jost Van Dyke, The Soggy Dollar bar serves up it's signature Painkiller cocktail to dedicated vacationers.
By Marissa Sertich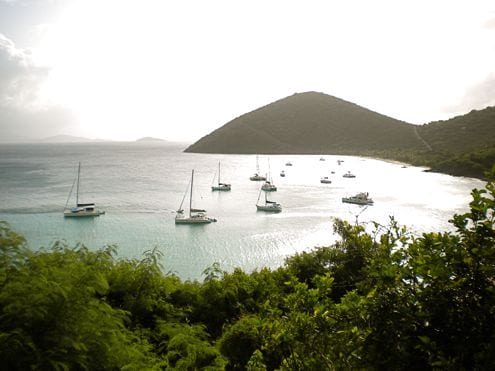 Mic lines eight painkillers along the bar. It's only 11AM, but time is meaningless on the island and several charters have already filled White Bay with passengers ready to lap-up sun and rum. The Soggy Dollar Bar on Jost Van Dyke is ready for business and vacationers are ready for a stress-free day in paradise.
If you don't have a boat, the trek to Jost Van Dyke takes some time. Roughly three square miles, the island rests eight miles off the coast of Tortola in the British Virgin Islands. It's a vacationer's vacation with nothing to do but sit in the sand and wait for the tide to come in – the itinerary consists of goats, mongoose, beaches and booze. Listen to the waves hit the shore and watch locals stroll down the sand-paved "downtown" and eventually, the slow pace becomes an infectious way of life that you wish you could save in your pocket and take home. Sip on a few Painkiller cocktails and you'll come to discover "Island Time," where the nights are hot, but rising with the sun means a private beach (if you don't count the sand crabs) and several hours to read a book until the Soggy Dollar Bar opens.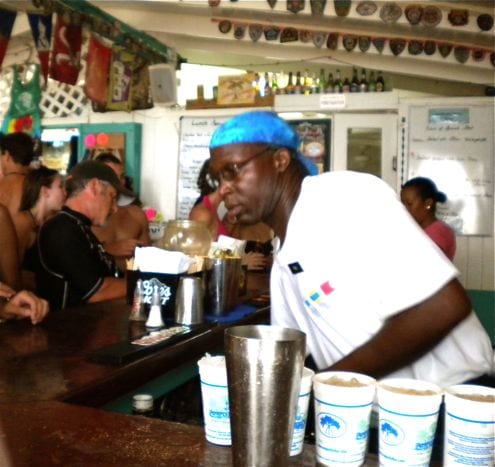 The Painkiller is the kind of cocktail that goes down easy, but the next minute you're covered in sand, sunburnt and singing "Ten Rounds With Jose Cuervo." The Soggy Dollar Bar claims to have created the Painkiller in the 1970's, and it consists of Pusser's run, pineapple juice, cream of coconut, orange juice and a generous grating of fresh nutmeg. Bartenders, like Mic (also known as "old-timer,") serve hundreds of Painkillers each day to customers, who enjoy pristine beaches and play the "ring game," a basic game involving a ring attached to a long string that players attempt to swing and loop on a small hook nailed into the tree.  Tipsy vacationers take turns aiming and swinging with unavailing concentration, one hand gripping their cup.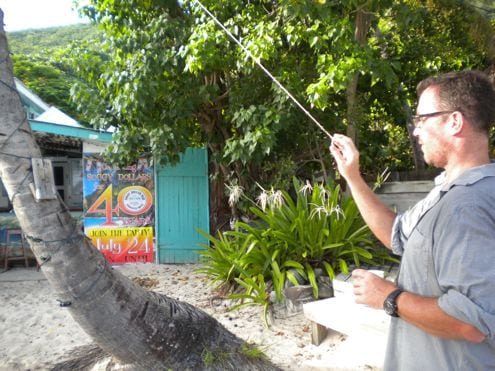 The Soggy Dollar is, by far, one of the most popular spots on Jost Van Dyke. The limited bar seating is irrelevant, as there is a fully equipped beach with hammocks and plastic beach chairs. Down the beach there is also Ivan's Stress Free Bar and Campground where you can stay on the island for a mere $25 per night with a communal kitchen, cabins and honor-system beach bar.
See Also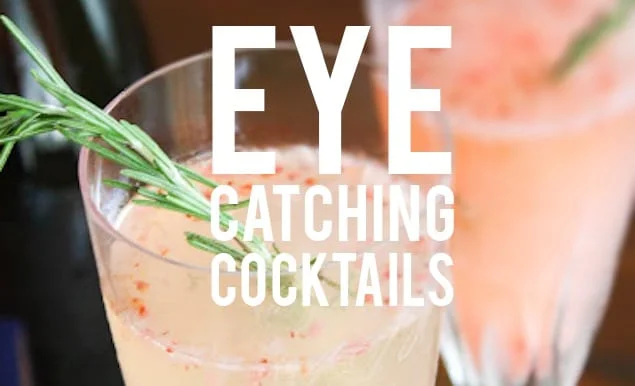 Food is not the island's forte and it's typically expensive, but stick to local dishes like Roti (a mild curry wrapped in a thin crepe), Johnny Cakes (the Island's version of a savory fried dough), or conch fritters (typically more dough than conch, but always a delicious bet), and you're less likely to be disappointed.
Sign up for the "Painkiller Club" online, a free club that offers use of any unoccupied hammock (occupied hammocks available at your own risk), access through the VIP door (the Soggy has no door…), and a member card that gets you, "Anything you can get away with by showing this card to any bartender in the world. Good luck with that one." Regardless of your VIP status, everyone can experience the essence of the Caribbean on Jost Van Dyke, so leave your cell phone at home and grab your swim trunks – It's Island Time.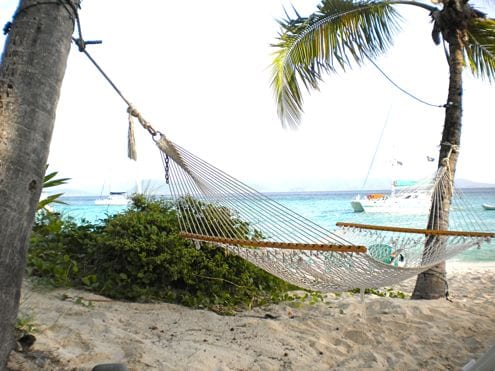 Marissa Sertich
Marissa Sertich Velie is a New York based pastry chef and graduate of the Culinary Institute of America. She passionately documents her adventures of baking and eating her way through the fascinating (and sometimes nutty) underbelly of the American pie. Velie has a Master's degree in Food Studies from NYU.