Harira: Moroccan Chickpea Soup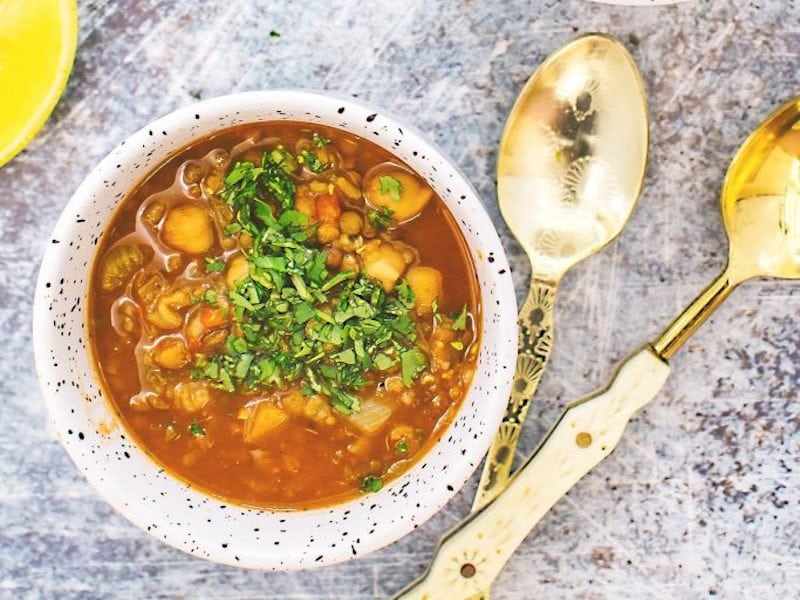 This bright, tart Moroccan chickpea soup is usually served with lemon wedges and handfuls of freshly-chopped cilantro. It's lively and delicious.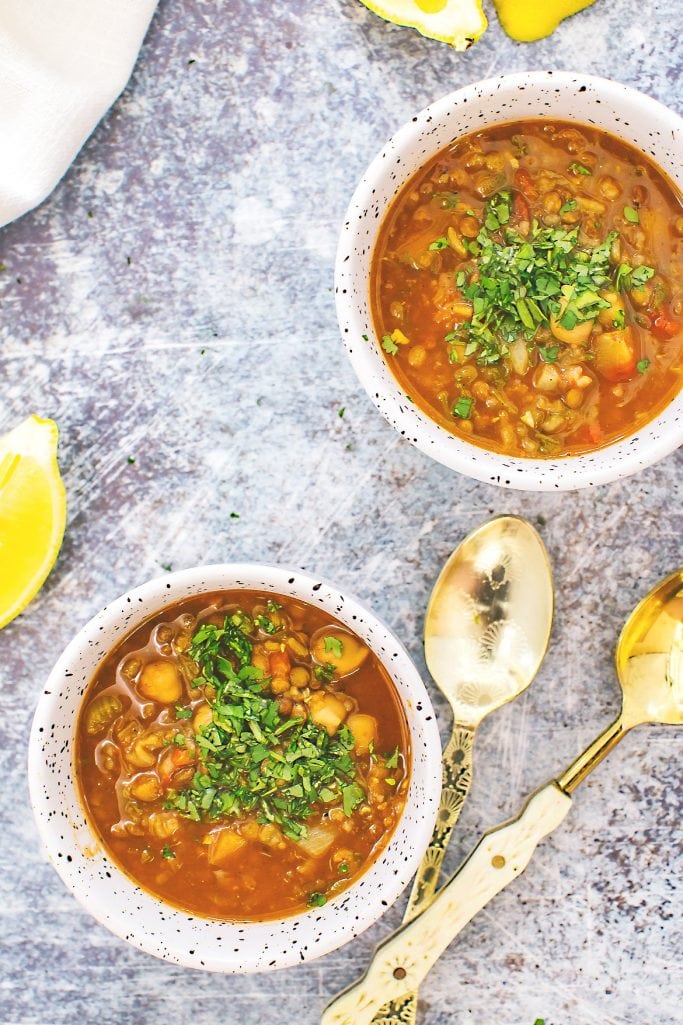 Today's recipe is for harira soup, a Moroccan chickpea, rice and lentil soup that our whole family devours regularly. During our trip to Fes and Rabat in late 2016. Morocco is like a second home to the hubby, who spent three years living and working there. The tall, cobbled walls of the medina (the old quarter) and the hushed sounds happening behind those walls were a big change from the sleek, stately architecture of London. Keep reading to see more about harira soup and why we love it so!
All four of us fell in love with different aspects of Morocco. For Meimei, who was four at the time, couldn't get enough of the leather slippers. The hubby took pride in showing off "his Morocco," and I loved all of the open-air markets selling everything from vacuum cleaner hoses to the lemons the size of your head.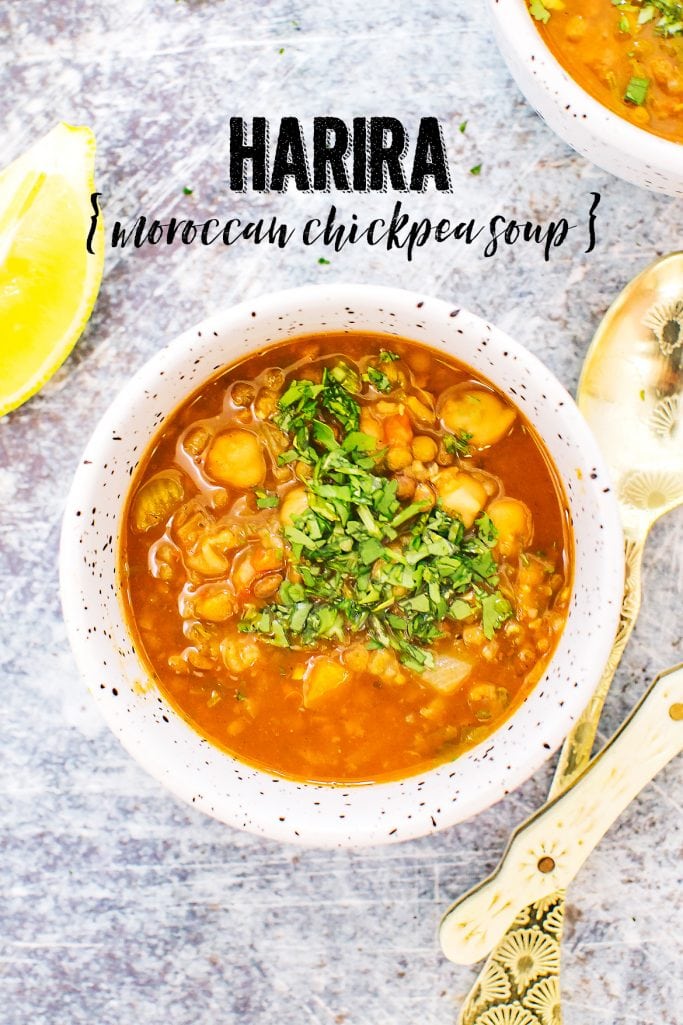 For six-year-old Ge Ge, the beauty of Morocco lay in the food. He loved the varieties of cakes and drizzles of clear honey with smears of butter over flatbreads for breakfast. For lunch, a meatball filled tagine (a Moroccan casserole) with torn shreds of more bread for dipping. His hands-down favorite was harira, the homey tomato-based soup flavored with lentils, chickpeas and rice.
Harira soup is usually served with lemon wedges and handfuls of freshly-chopped cilantro (coriander), which adds a lively tartness to the soup. It's also filling enough to serve as a full one-dish meal, when served with rolls or flatbread (I use pita when I'm in a pinch). On the weeknights when I serve it, Ge Ge closes his eyes and inhales deeply, as if he's being transported back to the souks (markets), crowded around plastic bowls while waiting to be served his harira by a kindly stall owner.
This is why I love to travel. Two years ago, before we moved London, none of us except the hubby knew how much we'd love Morocco or harira. Now, we can't imagine our lives without either.
This recipe for harira is based on my new favorite cookbook, Orange Blossom & Honey: Magical Moroccan Recipes from the Souks to the Sahara by John Gregory-Smith. You can check it out here.
Click here for the soup recipe.
Ann Kaufman
Ann Kaufman is an emotional food enthusiast who writes about food at Grits & Chopsticks. When she's not writing about food, she's caring for her two young children, lawyering and thinking about her next meal.