A little food coloring is all it takes to make these cheesecake brownies Halloween-ready.
By Michelle Keith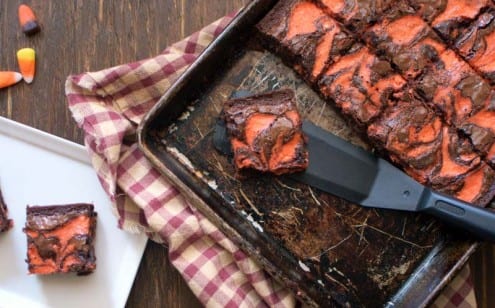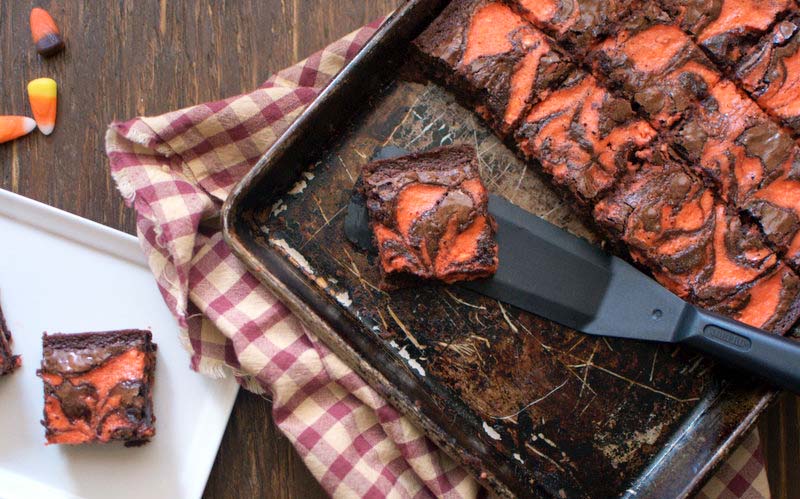 Halloween Cheesecake Brownies
A little food coloring is all it takes to make these cheesecake brownies Halloween-ready.
Ingredients
1 box brownie mix and recommended ingredients needed to make according to box
4 ounces cream cheese, softened
5 tablespoons sugar
1 egg
½ teaspoon vanilla
red/yellow food coloring (optional) 4 drop of each to make an orange (for Halloween)
Instructions
Prepare brownie mix according to package directions.
Spread ¾ of the filling in prepared brownie pan.
Meanwhile, mix the cream cheese, egg, sugar, and vanilla until smooth.Add coloring if desired.
Drop tablespoons over brownie batter in pan.
Add remaining batter on top, and use a knife to create a swirled effect.
Bake at 350 for 25-30 minutes.
Allow to cool completely before slicing, store remaining in refrigerator.