Market Halls like Hakaniemi provide quality sustainability-minded food for locals and tourists alike.
By Mariaana Nelimarkka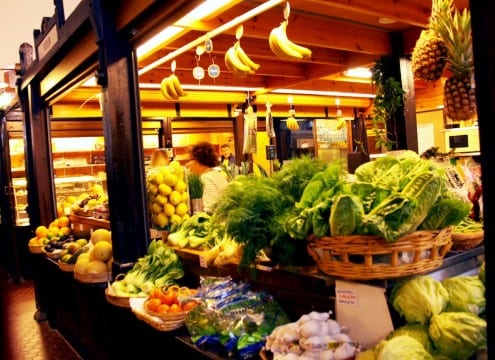 Helsinki's open-air markets are lively gathering places in summertime, but when autumn comes local gourmands head indoors to shop at the city's fine market halls. Hakaniemi Market Hall is filled with food stalls, many run by small family businesses selling unique delicacies.
Our guide to Hakaniemi Market Hall is Pirjo Passinen, who runs the "Reinin liha" meat stand and is head of the vendors association. Pirjo has worked at the market hall since 1992 and says it attracts regular customers all the way from the countryside – or even overseas – to stock up on supplies.
"For example, we have loyal customers from St. Petersburg who come here for the personal service and high quality of our products. Local customers too really appreciate the personal attention they get here," Pirjo tells us.
For foreign customers Hakaniemi Market Hall offers something that they are used to at home. The range of customers is very diverse. Older customers come here at the start of the week to avoid the crowds, while younger customers usually shop before the weekend.
"Young people today are really interested in what they eat. Topics like organic food, climate warming and the environment instead of just financial wellbeing have made young people pay more attention to what they eat and whether the food is sustainably produced," she reflects.
According to Pirjo, the demanding clientele is pushing the food industry to develop in a positive direction. Her colleague Kjell Söderman notes that, when it comes to local food, you have to think globally: anything that is produced in Finland counts as local food.
Quality also includes service. "We have the potential to meet the demands of our customers. The best is if retailers and consumers could engage in dialogue, and as a small business we can do this," Pirjo notes.
Offering a good product is not enough. Small businesses have to provide the kind of added value that the bigger competitors cannot match. Pirjo believes that the attraction of the market halls can be seen in the smiles on the faces of the people behind the stands.
"It's why people like to come here. They appreciate the friendly service. And the smiles are genuine; they really come from the heart."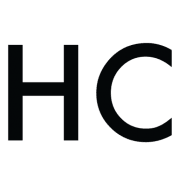 NORTH Festival
NORTH is the first ever Nordic Food Festival to be held in New York City. At NORTH, you will have the chance to taste the food from some of the most famous Nordic chefs, learn how to cook Nordic specialities and be inspired by master classes featuring the best of what the Nordic region has to offer.