Guacamole with Pomegranate Seeds
Sometimes it is worth relearning the classics. On a recent trip to Mexico City Sasha Gora got reacquainted with guacamole by eating it with pomegranate seeds.
By Sasha Gora
I spent the holidays in Texas and Mexico and one thing that I brought back to Germany with me was an ever deeper love for Tex Mex and Mexican food. I would be lying if I pretended that Tex Mex cuisine wasn't a part of this love triangle. There would be no triangle without it. I just can't pretend to only be into "authentic" Mexican food. I love sour cream, sharp cheddar, and Monterrey Jack just too much. Most of the time I'll opt for a corn tortilla taco, but every once and a while I crave a wheat tortilla burrito. Nopal is my new favourite ingredient and I'm tempted to try my luck at growing a prickly pear cactus in my apartment in Munich just so I can eat it in Germany, but even nopal does not replace my love for nachos and nachos are as Tex Mex as can be.
In fact, guacamole as we think of it is also more Tex Mex than it is Mexican. An article from Bon Appetit describes the linguistic origins of this addictive avocado dip. Two Nahuatl words, an Aztec language, form the base of the word: ahuacatl which means avocado and molli which means mixture. Spanish speakers mashed together these two words, similarly to how we mash avocado and some onions and salt with a fork, to create a word that refers to a whole culinary category. Mashed avocado plus anything can be called guacamole. The idea that guacamole is a particular dish that is best eaten with tortilla chips belongs to Tex Mex food and the idea that it is a whole culinary category belongs to Mexican food.
I know that you know how to make guacamole. Of course, I too know how to make guacamole. I've been making it for probably longer than most other things. In fact, I think that guacamole isn't even something that you really learn how to make. It is just following one's intuition. It is second nature. See an avocado and mash it. Add a few things so that it is even tastier. However, when I was in Mexico City I was reminded that sometimes it a good idea to relearn what you think that you already know.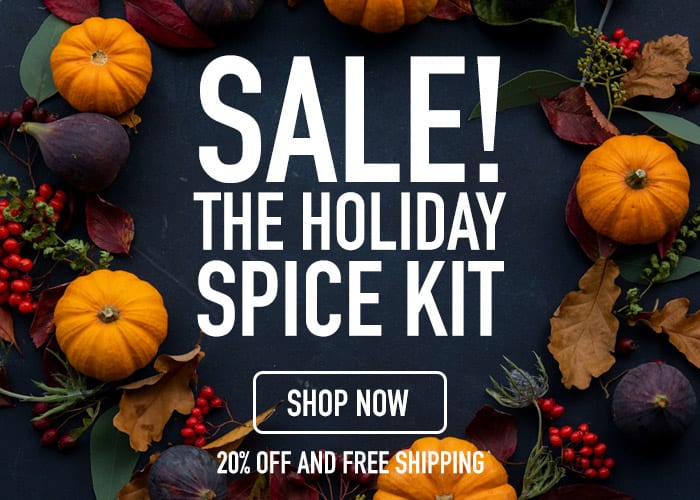 My last night in DF we went for dinner at La Capital in Condesa. It is a sleek restaurant with modern takes on Mexican classics. The star of the evening was, without a doubt, our appetizer. This does not imply that the rest of the food wasn't as good; it is just that food doesn't get any better than fresh guacamole made with local avocados, topped with pomegranate seeds, and served with homemade banana, yuca, and plantain chips. It just doesn't. This truly felt like a victory dish. It celebrated both the brilliant week that I had just experienced in Mexico, as well as all of the brilliant food that I was going to make at home because of it.
I haven't quite gotten around to making those banana chips, but I still haven't even gotten over the idea of them alone. Most of the banana and plantain chips that I have encountered have been thick horizontal cuts of fruit. Such chips have always come in packaged bags and, with the exception of some amazing cayenne pepper specked banana chips that my aunt once brought home from Costa Rica, the chips that I had previously encountered were always more good than great. The chips at La Capital, on the other hand, were thinly sliced on the vertical. Sure, sometimes they were a little impractical for scooping up the guacamole and they would break, but I didn't care. They were that good.
If you have a mandolin or a very sharp knife and some patience, I absolutely recommend making homemade banana chips to eat your guacamole with. Or go to Mexico City and eat at La Capital. You have to try these chips at least once. That said, blue corn chips are always a good bet. Either way, do add some pomegranate seeds to your guacamole the next time that you make it. It brightens it up and makes it taste new again.
On one last note, it is winter in Germany and it is probably winter where you live too (with the exception of our friends in the Southern Hemisphere). But winter in the Northern Hemisphere means pomegranate season. Guacamole probably does go best with denim cut-offs, sunshine, summertime and cold beer, but sometimes cravings just don't recognize things like logic, seasons or weather.

Guacamole with Pomegranate Seeds
I am sure that you know how to make guacamole. However, I'm not so sure if you've tried it with pomegranate seeds and, trust me, it is worth trying.
Ingredients
1 ripe Haas avocado
the juice of 1 lime
3 tbsp finely chopped white onion
a handful of fresh cilantro, finely chopped*
1 tbsp of minced jalapeno chile, or to taste, or a sprinkling of dried red chile flakes
a large pinch of sea salt
¼ cup pomegranate seeds, plus more for garnish
*It pains me to write that the cilantro is optional, but I usually approach recipes with the mindset that all ingredients are optional. A recipe is a set of guidelines as opposed to a set of rules. I personally cannot imagine guacamole without cilantro, but I do recognize that sadly there are some people (such as my own sister) who consider cilantro to be about as edible and as delicious as dish soap.
Instructions
Halve and pit the avocado and then mash it with a fork in a bowl or with a mortar and pestle. Add the lime juice, onion, cilantro, chile and sea salt and then mix well. Once everything is mixed, stir in the pomegranate seeds until incorporated.
Serve right away, garnished with more pomegranate seeds and cilantro, and with banana or plantain chips, yuca or other root vegetable chips, or good ol' tortilla chips.
Sasha Gora
By day Sasha works in art and by night she beats up her pans by baking too much, or over-packs her suitcase with edible souvenirs. She takes breakfast very seriously and rarely turns down the opportunity to add maple syrup to a recipe. She is from Canada, but has lived in France, Denmark and Sweden. She is currently based in Munich. Sasha writes the food and inspiration blog Paper Doll Parade.