This is a great fresh "herby" grilled shrimp recipe with tons of classic Indian flavors.
By Nik Sharma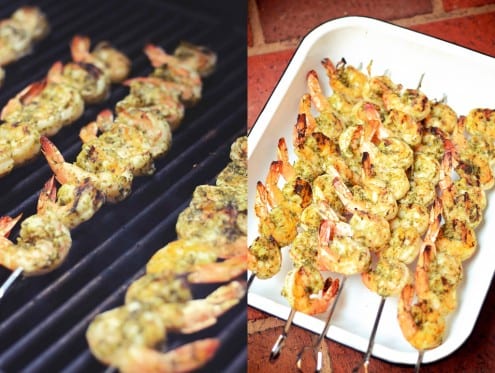 I love serving these shrimp with fresh crispy salad vegetables, so feel free to add whatever you can find or love! On a side note please make sure to use fresh shrimp and devein them.

Grilled Shrimp with Cilantro Mint Chutney
This is a great fresh "herby" grilled shrimp recipe with tons of classic Indian flavors.
Ingredients
Chutney
2 cups packed cilantro leaves, fresh
1 cup packed mint leaves, fresh
4 thai green chilis
1 tablespoon ginger root, peeled and chopped
¼ cup lemon juice, fresh (about 2 large lemons)
1 teaspoon brown sugar
½ teaspoon black pepper, freshly ground
½ cup water
Shrimp
2 lbs jumbo shrimp, peeled and deveined with tail on
2 tablespoons olive oil
1 large lemon, fresh
Instructions
Chutney
In a food processor, pulse all the ingredients from the cilantro to the water to make a smooth chutney. Adjust the taste with additional salt and pepper if desired. Store the chutney in an airtight container in the refrigerator for up to a week.
Shrimp
Pat the shrimp dry with a clean towel and add half of the cilantro mint chutney along with the olive oil. Mix and refrigerate in a covered container for at least 30 mins.
Preheat a grill. Skewer the shrimp and grill them on the hot grill for 2-3 minutes on each side. Baste as needed with the leftover marinade from the chutney. The shells at the tail end and the meat will turn a hot pink color when they are done cooking. Remove the skewers and immediately squeeze a little lemon juice from the lemon over the hot shrimp. Serve them on the skewers with the reserved chutney.
Notes
I like to serve these shrimp straight off the grill on a bed of fresh crisp veggies such as radishes, sweet bell peppers and grape tomatoes. Cucumbers, carrots and lettuce are a great addition too.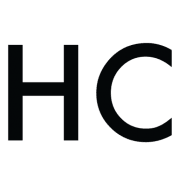 Nik Sharma
Nik Sharma is the cook, author and photographer behind "A Brown Table" and currently resides in Washington D.C. He is a self-taught cook that is constantly trying to infuse "exotic" spices and ingredients by learning different cooking techniques in day-to-day meals with the motto of keeping all cooking methods fun, simple and useful.