Grilled Halloumi and Kale Salad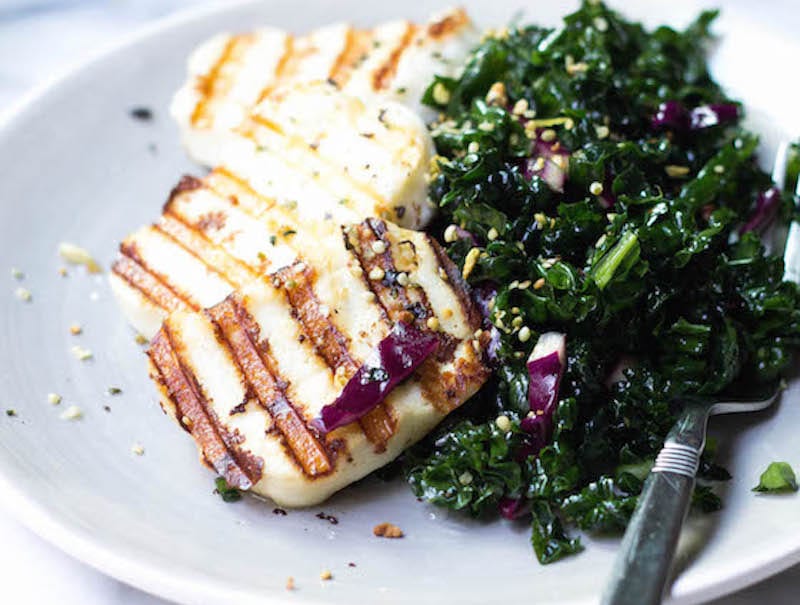 Make a simple summer salad of massaged kale and a buttery addition of grilled halloumi cheese.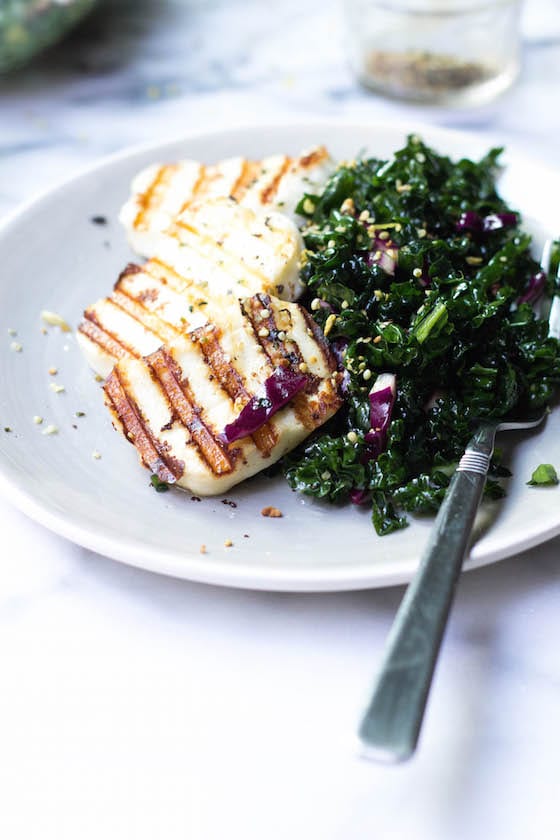 Simple salads and grilling is how I like to enjoy my summer meals.
I have spoken about my obsession for massaged kale before and basically it's the only way other than sautéed I eat it. Having it totally raw without breaking it down a bit is tough to chew and also to digest for some. If you haven't tried it, all you need is a bowl, knife/scissors and some delicious extra virgin olive oil. I take the kale, strip off the leafy parts (tossing the stems out) and roll up the leaves tightly. Then either using a chef's knife or scissors, I cut up the pieces almost into ribbons. The smaller, the better for chewing. Throw that in a bowl, add a bit of olive oil (you can start with a little at first and always increase… No exact science here) and then roll up your sleeves, wash your hands, and start massaging that kale like it had a hard day!! I do this for maybe 3-5 mins until I see the leaves are coated well in the oil and it's much softer. Give a piece a taste and see if you like it, if not keep going until you do. Voila! This stores perfectly for lunches by the way, I usually do a big bunch on Sunday's to have on hand for the week and keep it in my fridge. Just add some lemon juice or vinegar of choice and you've got a salad.
In this case, I also added thinly sliced red cabbage, sea salt and lemon juice. Let it marinate for a few minutes because it just gets better and better!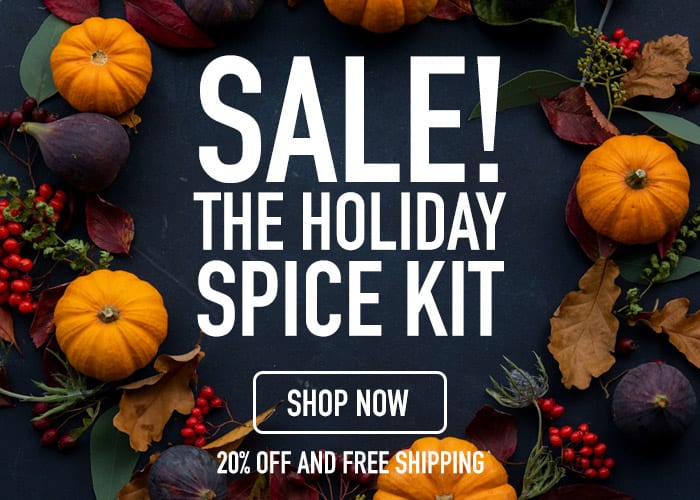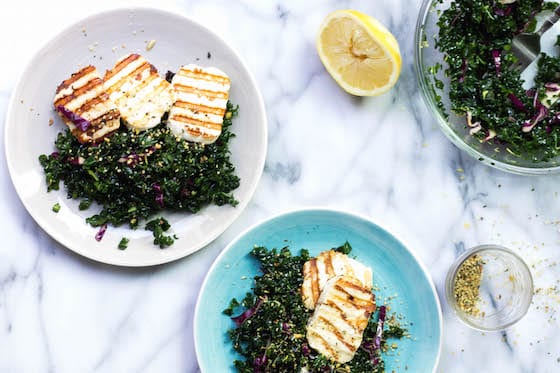 HALLOUMI. If you eat cheese- do not skip this. Halloumi is a Cyprian cheese that is thick, salty and holds up amazingly when grilled. It's the ultimate "grilled cheese", people. I normally could only find it at European/Mediterranean markets but it's becoming more popular and mainstream now. So go find some!
Click here and scroll down for the recipe for pistachio and hemp granola, a perfect topping for this salad.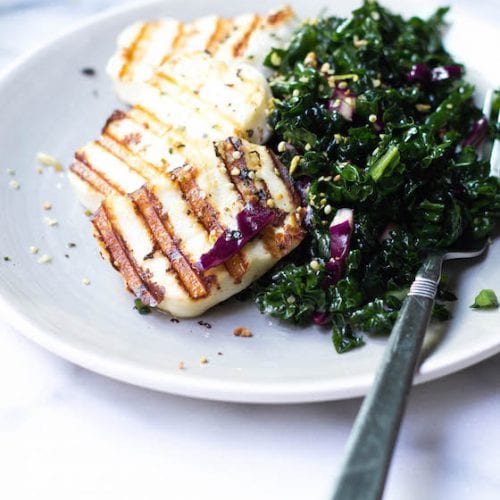 Alison Marras
Ingredients
6

cups

Lacinto or curly kale

1/2

cup

raw red cabbage

2

tsp

olive oil+

1

lemon

zest and juice

1

package of Halloumi Cheese

8 oz.

sea salt and cracked black pepper to taste
Instructions
Wash and dry kale and strip leaves off the stems, slice or cut using kitchen shears into small pieces (almost like ribbons). Add to a large salad bowl.

Pour olive oil over the kale and massage with hands for approx. 5 minutes.

Add in thinly sliced cabbage, lemon zest and juice from half the lemon.

Top with a little pinch of sea salt and set aside to marinate.

Fire up your grill, using a cast iron grill pan or actual grill on medium-high. No oil needed!

While that's heating up, slice your Halloumi if it's not already - you want the slices to be pretty thick so they hold up nicely, I usually slice one 8oz. package into no more than 6 slices.

Once the pan is nice and hot, add slices of Halloumi and just watch, it'll take just a few minutes each side, just check the grill marks to make sure you like them before you flip.

Some corners might melt more than others, but overall it should be fairly intact! Next you simply pull them off the grill with tongs and place along side your salad.

Squeeze the rest of your lemon allover the cheese. Optionally add black pepper and any other toppings and serve!

Top with a hemp and pistachio granola, link above.
Alison Marras
Food by Mars is a Clean, Seasonal, Celestial Recipe Blog featuring gluten-free, vegetarian, vegan, and lactose-free recipes including a Monthly Horoscope inspired recipe!