This three-ingredient ice cream is not only delicious, it's a nutritional powerhouse packed with vitamins and antioxidants. Go ahead, have seconds.
By Julia Mueller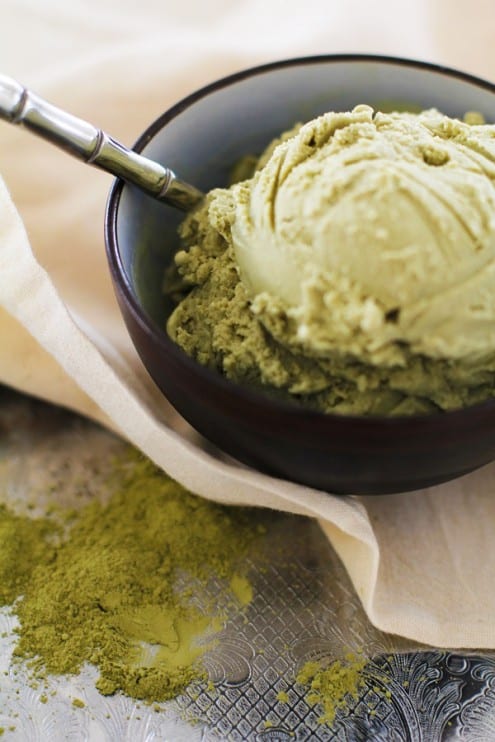 The first time I had green tea ice cream was with my elementary school bff. Her mom took us to Chinese food. We were wearing matching plaid shorts. Our side ponytails were secured by fluffy scrunchies. When I tasted the ice cream, I thought I had found the lost city of Atlantis. Green tea ice cream is one my favorites and I am rarely able to find it at the grocery store. That's how this whole homemade green tea ice cream thing happened.
Being the minimalist that I am, I only used three ingredients for this recipe and it turned out marvelously. I try to avoid processed sugars, lots of dairy, and am just confused by how the whole egg yolk thing works, so I made it with coconut milk and agave for a dairy-free, naturally sweetened treat.
This is a powerhouse dessert from a nutritional standpoint. Green tea powder (matcha) consists of stone-ground green tea leaves, which are high in antioxidants, boost the metabolism, lift your mood, are full of amino acids, and increase your energy. Green tea powder retains all of the health benefits of green tea leaves and is also far more potent than steeping the leaves into tea.
Let's break it down…
1 gram of matcha green tea powder contains 20 times the antioxidants of 1 gram of blueberries and is also the equivalent of drinking 10 mugs of green tea. Matcha has Vitamin A, Vitamin C, fiber, and L-theanine (which is said to help retain memory).
See Also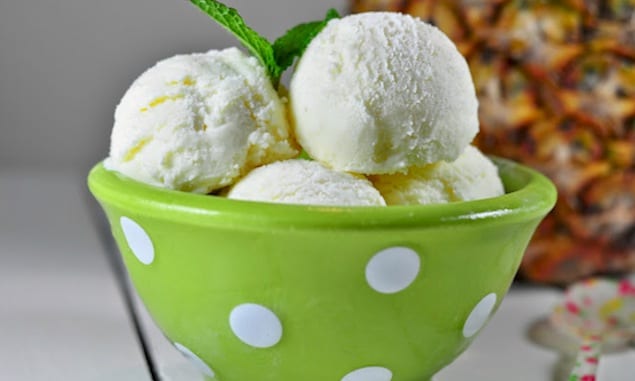 And then we take the coconut milk into consideration, which also boosts the metabolism, is full of Vitamins C, B, and E, and also contains antioxidants. Plus, coconut milk has a full, rich flavor, making it a perfect substitute for dairy.
Your dessert is good for you. Haaaaalleluja!
Print
Green Tea Coconut Milk Ice Cream
This three-ingredient ice cream is not only delicious, it's a nutritional powerhouse packed with vitamins and antioxidants. Go ahead, have seconds.
Author:

Julia Mueller

Prep Time:

30 mins

Total Time:

30 mins

Yield:

2

1

x
Category:

Dessert
2

14.5-ounce cans coconut milk (full fat)

1.5 tablespoons

matcha green tea powder

½ cup

agave nectar
Instructions
Heat the coconut milk and green tea powder in a saucepan over high and bring to a full boil.
Stir well to incorporate the powder until it is dissolved, which will take some time because matcha doesn't dissolve easily.
Remove from heat, stir in the agave and allow mixture to cool before pouring it into a container and refrigerating it.
Once the mixture is cold, add it to your ice cream maker, following the instructions.
Enjoy your healthy ice cream!
Julia Mueller
As a fitness and nutrition enthusiast, Julia writes a food blog called The Roasted Root, where she share recipes that are mostly vegetable and meat based along with stories of her travels and day-to-day activities. Julia loves enjoying fresh home cooked meals with her friends and family, and the process of developing recipes, photographing, and sharing them.