If you don't like chickpeas, replace them with white beans/cannellini beans or use a combo of both chickpeas and white beans. Make it your own recipe.
By Jill Nammar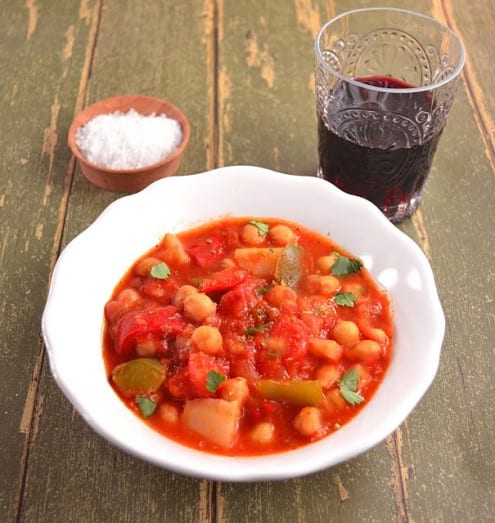 Like my Lebanese grandmother taught me, I often add just a wee pinch of cinnamon and allspice to my Greek and Arabic dishes. Have you ever wondered what makes meals from both these cuisines taste so good? Chances are there are tiny pinches of subtle spices in each dish. You can leave these spices out with good results. But they really do add a soft background flavor that makes this stew a little more special. Plus, your kitchen will smell divine as it's cooking.
Greek Style Stew
If you don't like chickpeas, replace them with white beans/cannellini beans or use a combo of both chickpeas and white beans. Make it your own recipe.
Ingredients
1 large onion, chopped
2 bell peppers, chopped. You pick the colors. I use red and green.
2-3 garlic cloves, minced. I use a mircroplane zester to mince it.
2 baking potatoes, peeled and chopped.
2 16 ounce cans of chickpeas, rinsed and drained.
1 26.46 box of Pomi Chopped Tomatoes or almost all of a 28 ounce can of best quality chopped tomatoes.
1 cup of water
Extra virgin olive oil for cooking. I use unfiltered.
Drizzle of honey or a pinch of sugar to balance the acid in the tomatoes.
1 teaspoon of dried oregano. Rub it between your fingers to release the flavor.
½ teaspoon of marjoram. (optional)
2 dried bay leaves, remember to remove them before serving.
Tiny pinch of ground allspice and ground cinnamon (optional but very good)
Sea salt or kosher salt and fresh cracked pepper to taste
2 tablespoons of garbanzo bean flour mixed with two tablespoons of cold water (see notes)
Freshly chopped parsley, flaky sea salt, a drizzle of good fruity olive oil, steamed rice, crusty bread or quinoa are serving options.
Instructions
In a dutch oven or an oven safe pot with a lid, saute the onions and peppers on medium to medium high heat with some olive oil, salt and pepper. It helps to cover the pot. Add a little water if you don't want to use too much oil to steam-saute them.
Once the peppers and onions are soft, add the potatoes, garlic, chickpeas, tomatoes, water, honey, spices, seasonings, bay leaves and more salt and pepper. Turn up the heat and bring to a boil. Immediately turn down the heat, simmer, covered for about 10 minutes.
Meanwhile, preheat the oven to 350 degrees. After 10 minutes of stove top simmering, place the pot in the oven and cook for an additional 20 minutes. When the stew is finished cooking, remove bay leaves. Stir in the garbanzo bean flour and water mixture. Adjust the seasonings. Serve with options listed above. Enjoy!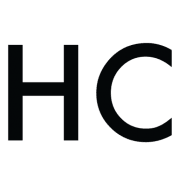 Jill Nammar
Jill has been cooking and serving meals for most of her life. As she was growing up, he parents owned a restaurant and an ice cream parlor where she became immersed in food. The kitchen is truly her comfort zone. Jill's recipes are influenced by France, the Mediterranean and Morocco, and often the bright flavors of Southeast Asian cuisine, too. She cooks to inspire others to whip up flavorful food in their own kitchens. Each recipe has a notes section with helpful tips, techniques and secret ingredients to follow. Taste and see how easy it is to create delicious meals.