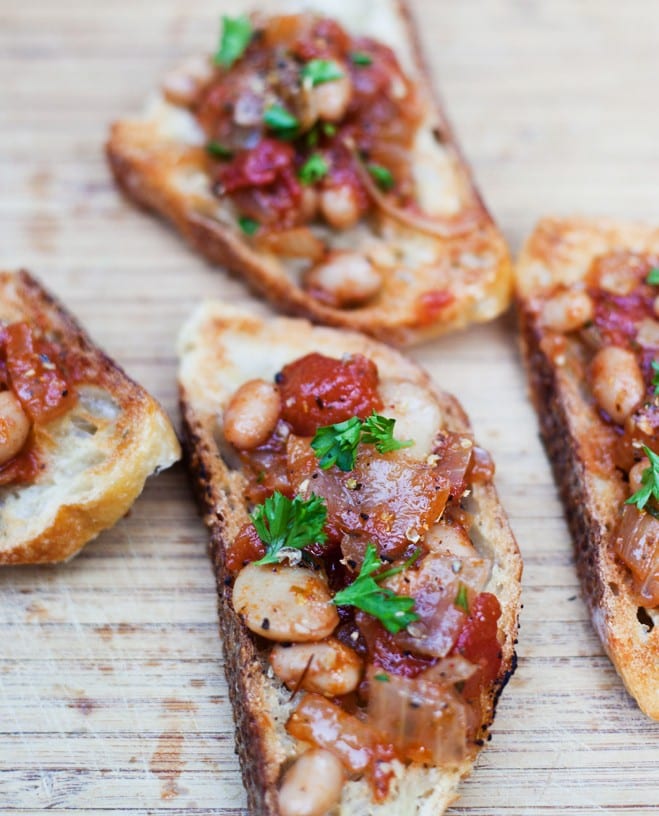 Rachel Swetnam serves up a delicious Greek twist on an Italian favorite.

By Rachel Swetnam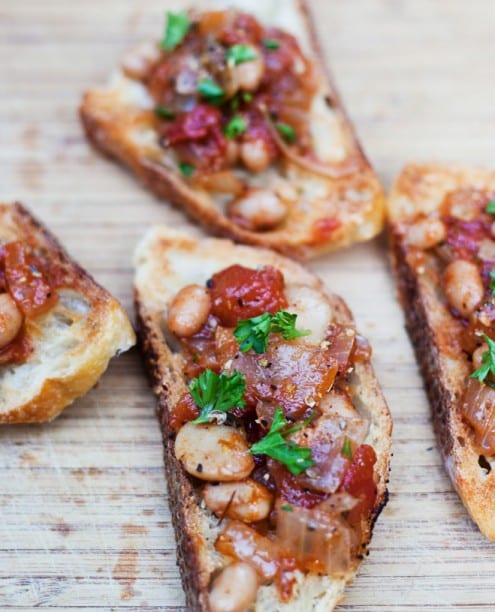 This recipe was made for my book club when we read Middlesex. This appetizer was very easy to make, filled the house with great aromas and looks pretty too. It is a perfect dish to serve at a dinner party or any social engagement, even book club.
The original recipe calls for all butter bean. Because I am not a huge fan of butter bean I swapped half of it out for white beans. But you can try it with either, depending on your taste.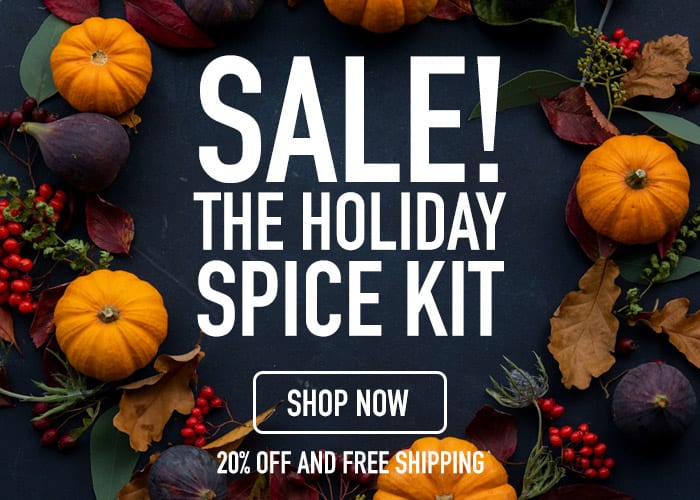 Enjoy!
Greek twist on an Italian favorite. Adapted from BBCGOODFOOD.COM also found on www.biscuitbatches.com
Ingredients
3 cans butter beans or great northern beans
3 T. Greek extra virgin olive oil , plus more to serve
1 Spanish onion , finely chopped
2 garlic cloves , finely chopped
2 T. tomato purée
2 C. ripe tomatoes , skins removed, roughly chopped
1 T. sugar
1 t. dried oregano
pinch ground cinnamon
2 T. chopped flat-leaf parsley , plus extra to serve
salt and pepper to taste
Instructions
Heat oven to 350 F
Heat olive oil in a large frying pan on medium heat. Add garlic and cook for 1-2 minutes. When garlic is soft add onion. Add a dash of salt and pepper to the mix. After 5 -10 minutes the onions should be soft and slightly brown. At this point, add the tomato paste, chopped tomatoes, sugar, oregano, cinnamon and parsley. Mix together and let simmer in the pan for 5 minutes.
Put the bean mixture in an oven safe pan and bake for 1 hour. After an hour, remove from oven, allow to cool and sprinkle with parsley.
This dish can be served hot or at room temperature. Slice your favorite sourdough bread, drizzle with olive oil and top with a spoonful of the bean dish.
Rachel Swetnam
Rachel Swetnam is a freelance photographer, food stylist and cooking enthusiast. Her food blog (www.biscuitbatches.com) shares her vegan cooking/baking adventures. Born and bred in Kansas City, MO and earning a degree in Photojournalism from the University of Missouri, she now calls Venice, CA home.