Within walking distance from the beach, this Roman restaurant, Red Fish, is serving up some of the best seafood dishes around.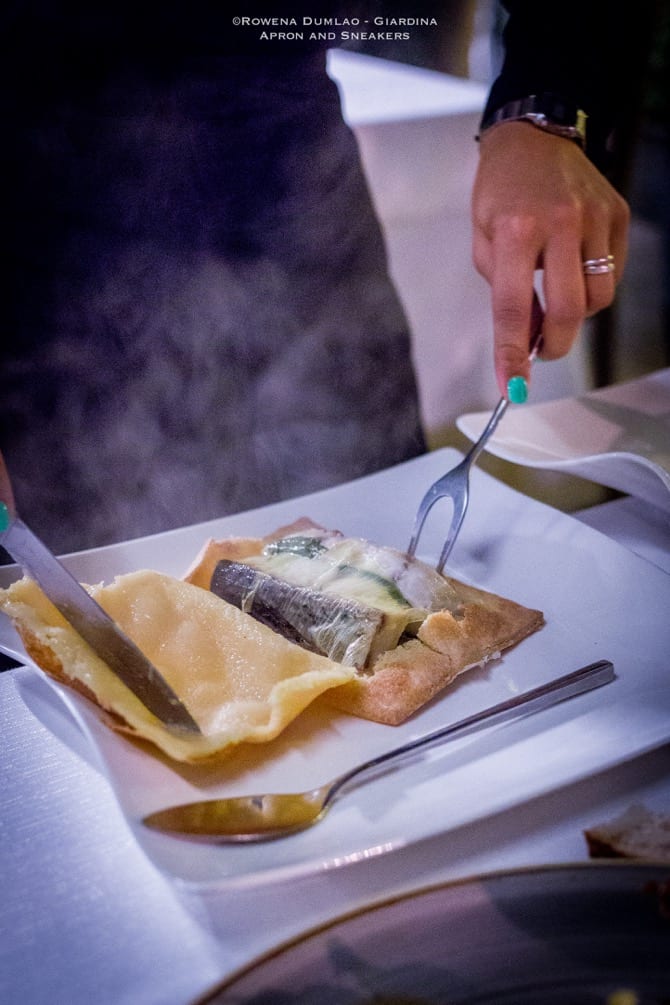 Package of Shi Drum: Fillet of Shi Drum in Bread and Salt Crust with Tomatoes, Capers, Olives and Lemongrass
Rome is the eternal city with ancient history and culture painted on every road you walk on and every stone that you see. It's traversing through one of the greatest civilizations that ever existed. But experiencing the city can also be extended outside the confines of the city walls where clear waters ripple and fine sand can make any Roman holiday more special. Head to one of the beach towns where modern Romans go to on beautiful sunny days. Lido di Ostia is in the district of Rome on the Tyrrhenian Sea where you can find nice beaches and good seafood.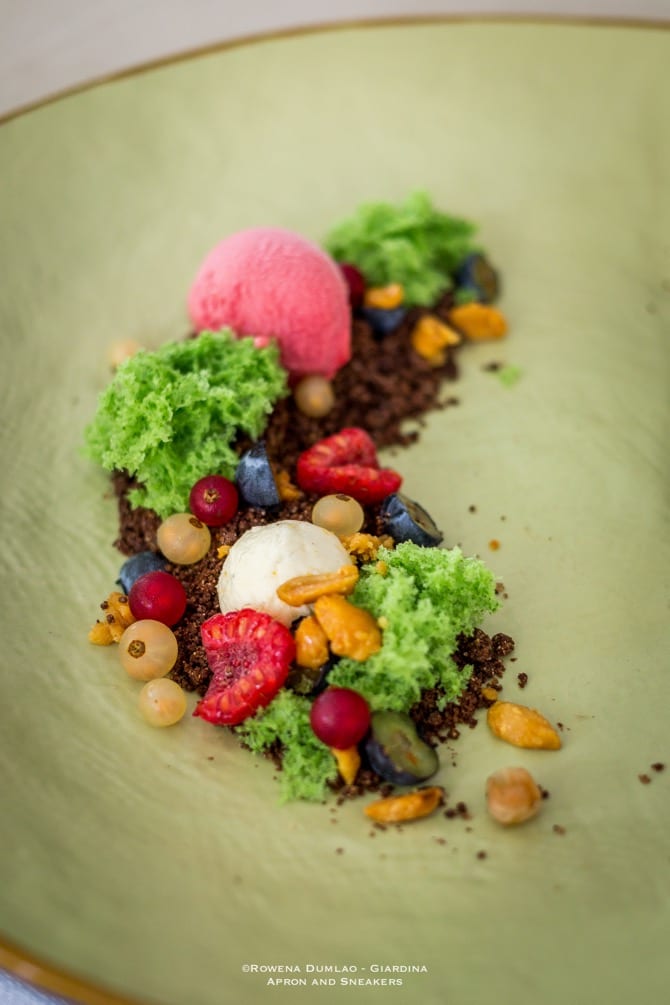 Summer Garden – Cocoa "Soil", Raspberries and Yogurt
Having the sea in front, seafood restaurants abound and that means that there are a lot to choose from. There are restaurants right in front of the beach, giving you a great panorama and there are some in the inner streets of the town giving you a view of what's life like in the outskirts of Rome. Of course a good seaview seems appealing but in searching for a good restaurant, I would always go for the one with the excellent food, good selection of wines and attentive service then the view becomes a plus.
Ristorante Red Fish is a fairly new restaurant that just celebrated its second year with lots of good reviews. It has great food, a good selection of wines and the service will make you feel at home. It's the place you want to be for a peaceful seafood meal in a coastal town. The restaurant is just 400 meters to the nearest beach in Lungomare Paolo Toscanelli which takes 5 minutes of walking or 3 minutes by car. That way, you get the best of both things you go for in Lido di Ostia. Food and the beach, it's another experience about that great Roman holiday.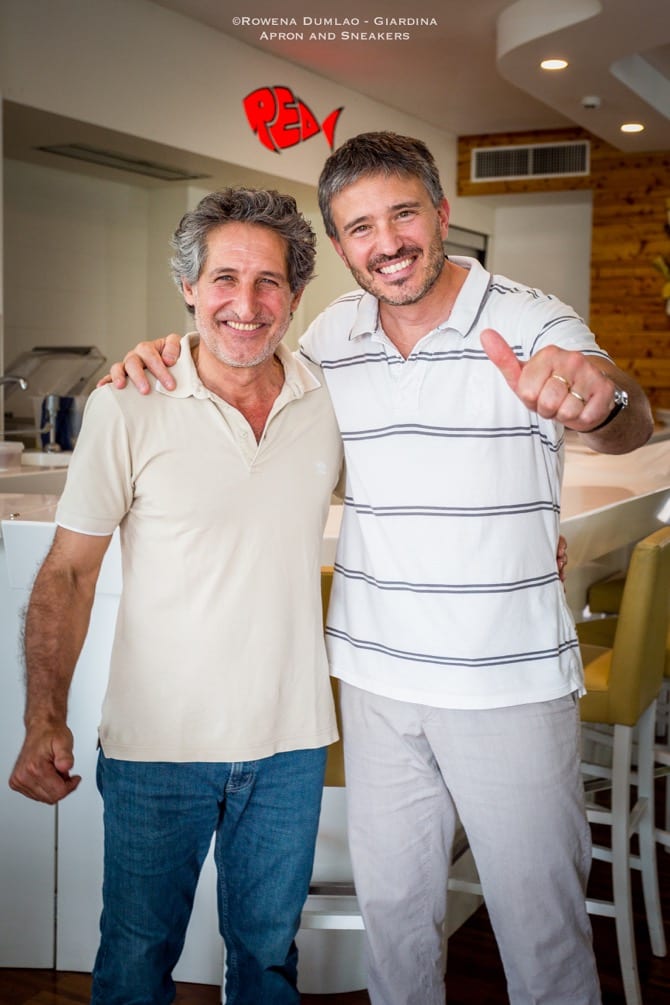 Co-Proprietors Francesco Polito and Emiliano Moretti of Ristorante Red Fish
Ristorante Red Fish is in a modern 2-storey glass and metal structure that stands out in its neighboring buildings making it easy to spot. In blending with the structure, the restaurant itself has modern furnishings in natural tones and the tables are located both inside and outside. One whole side of the restaurant is open which gives ample light and breeze giving dining a fresh ambiance.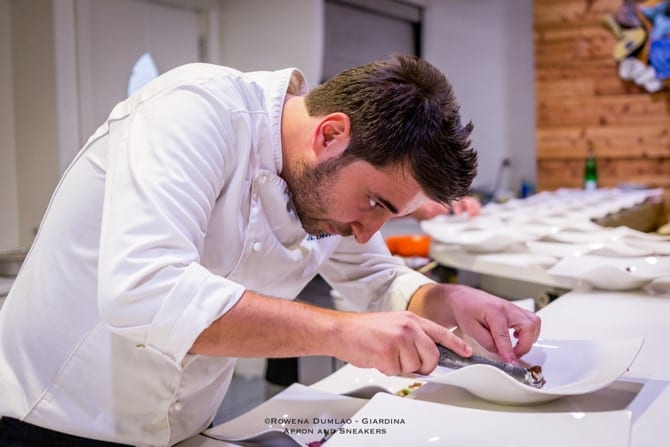 Chef Antonio Gentile
Chef Antonio Gentile is a young Neapolitan chef who has worked in the kitchens of Michelin-starred chefs Heinz Beck of La Pergola, Francesco Apreda of Imagò, and Franco Ferrara of Faro di Capo d'Orso. After years of experience with the grand chefs, he spread his wings to venture in a kitchen where he reigns and creates his original dishes. And a spectacle he is in his domain in Ristorante Red Fish because anything that passes through his hands have that visual impact that parallels with the tastes. It actually takes a few minutes to dig in with your fork because it is always a pity to deconstruct beautiful works of art. Like all exemplary chefs, he uses seasonal ingredients of top quality.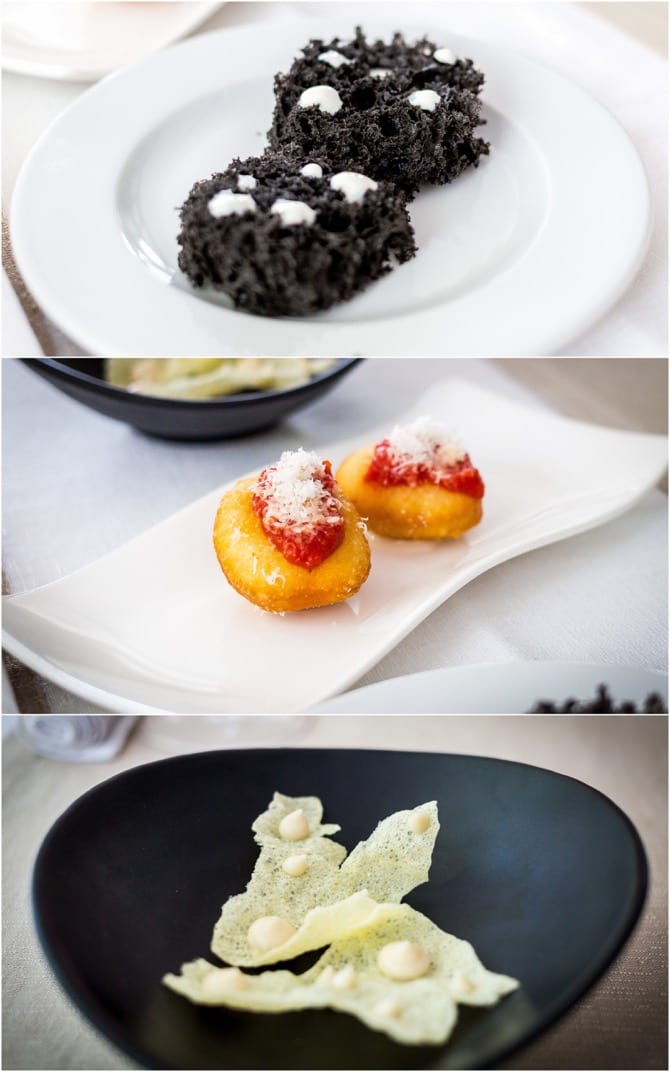 The restaurant's menu changes every season and Chef Antonio creates something new every month to celebrate the different flavors of the Italian regions. What makes this place more special is that kids' needs are given attention too. The restaurant has assembled a special menu for kids where the plates are simpler and friendlier to their taste buds.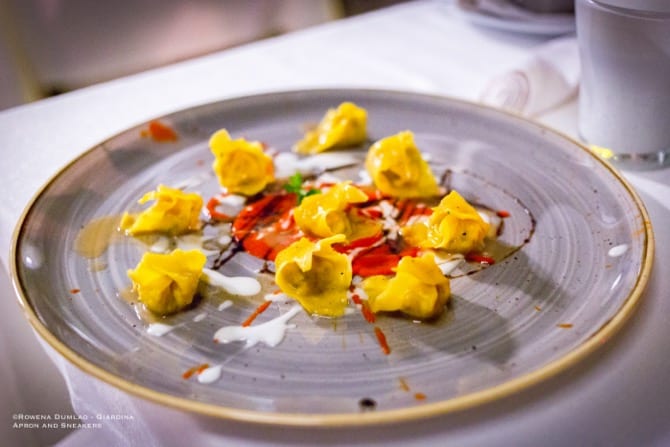 Ravioli alla Cacciatora: Stuffed with Rabbit Ragù, Aubergine Sauce and Aged Balsamic Vinegar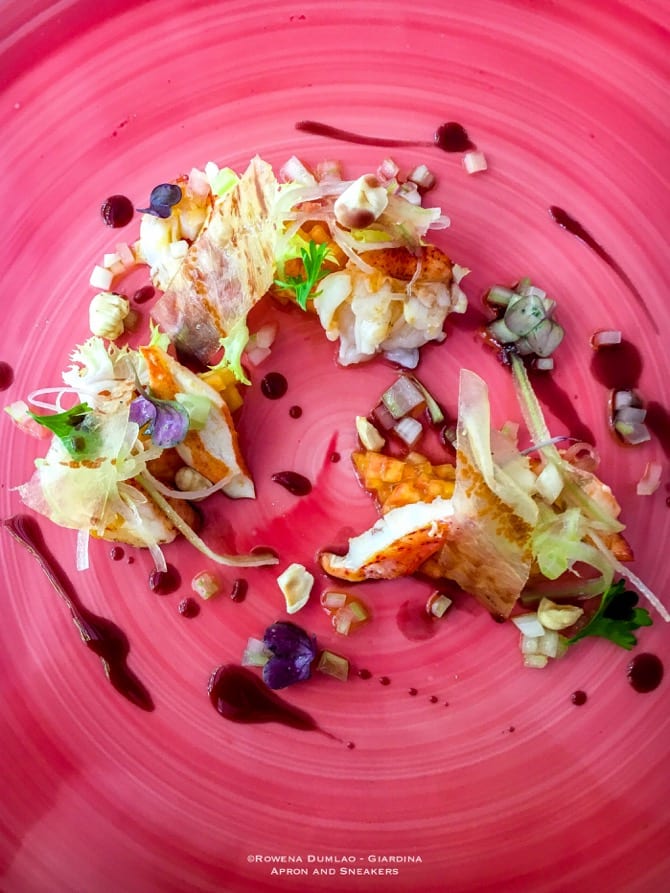 The Lobster Gentile with Red Wine Sauce, Peach, Celery and Prosciutto Crudo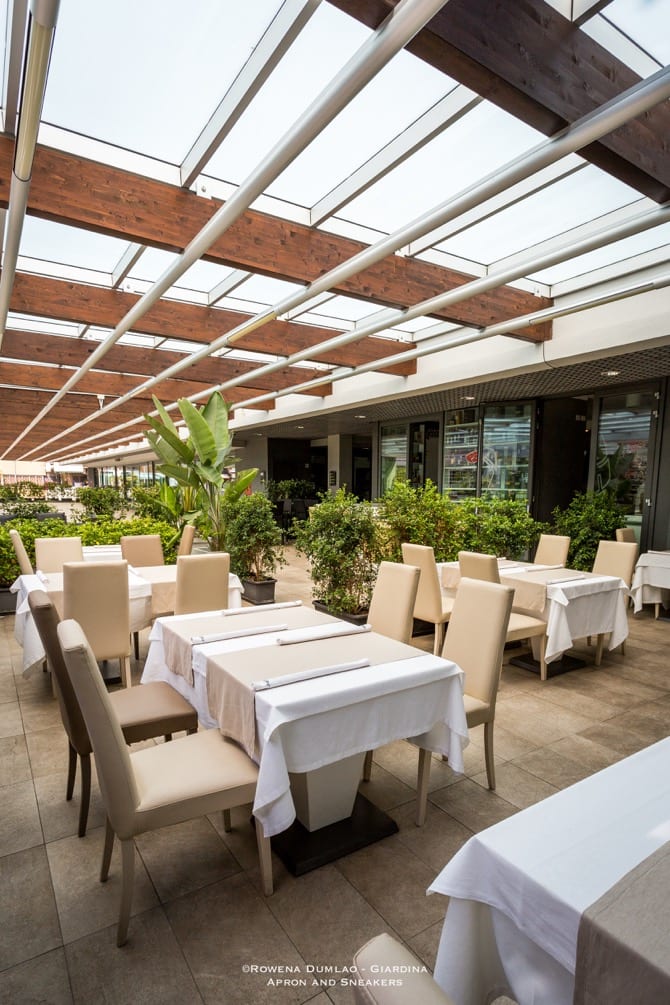 RISTORANTE RED FISH
Corso Duca di Genova, 22
Lido di Ostia (Rome), Italy
Tel: +39 0645470650
Email: info@ristorantered.fish
Facebook
Opening Hours: Lunch – 12:00 / Aperitif – 18:00 / Dinner – 20:00
Rowena Dumlao Giardina
Rowena Dumlao - Giardina is the author and photographer of Apron and Sneakers and The Chosen Table. Besides her blog, she's also a recipe developer and a travel writer for other food and travel sites.