Gourmet Grilled Cheese with Fig Butter, Gruyere, and Apples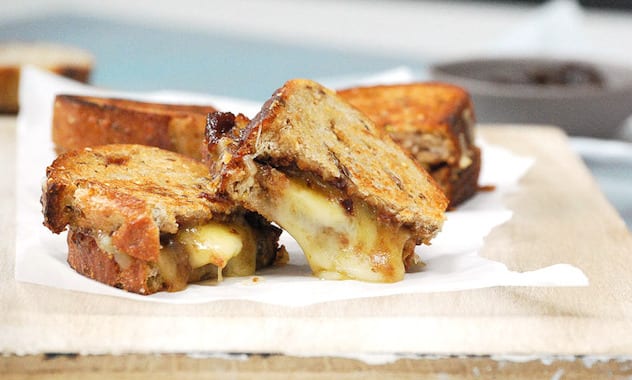 Two types of cheese, crisp apples, and sweet fig butter makes for a gooey, delicious, and just a little bit fancy grilled cheese sandwich.
By Laney Schwartz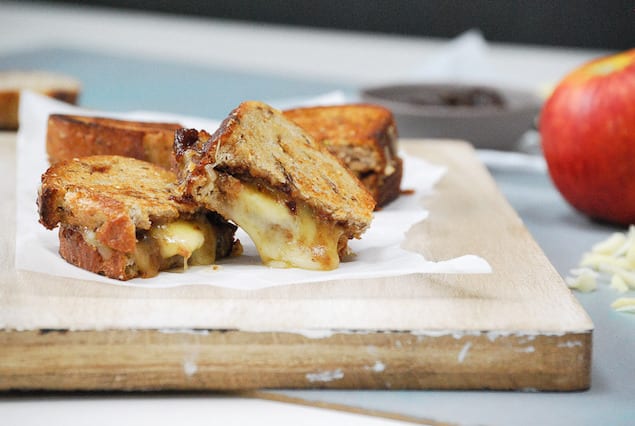 Layered with fig butter, two types of cheese, and crisp apple slices makes for a home run of a sandwich!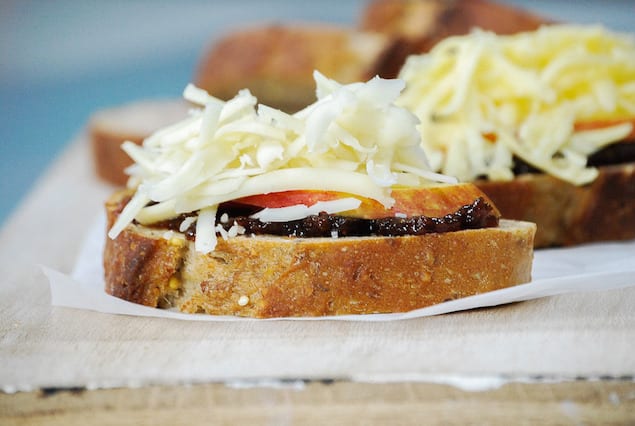 Ooey gooey grilled cheese. There are few things better in life than this, if you ask me. I went ahead and made this grilled cheese a little fancy, because sometimes you just have to.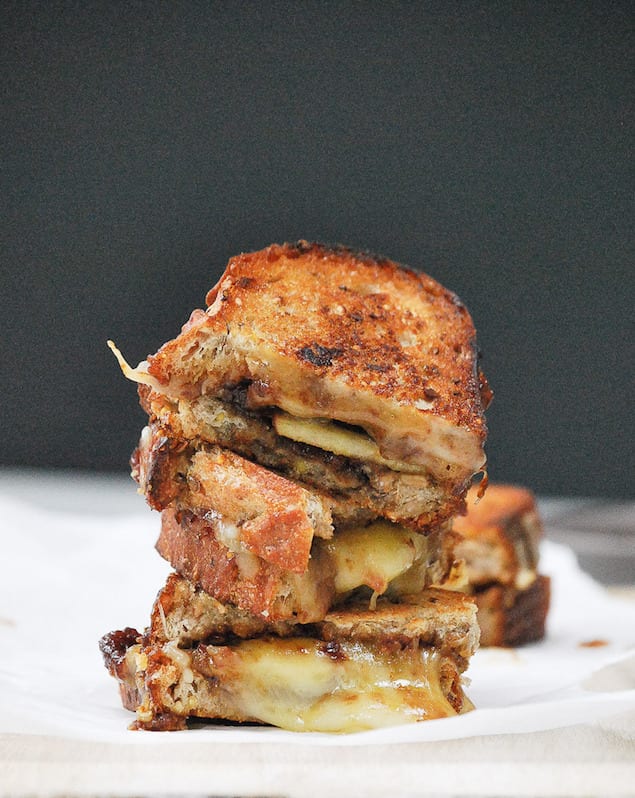 Gourmet Grilled Cheese with Fig Butter, Gruyere, and Apples
Two types of cheese, crisp apples, and sweet fig butter makes for a gooey, delicious, and just a little bit fancy grilled cheese sandwich.
Recipe Type:
Main, Sandwich
Ingredients
2 tablespoons fig butter
4 slices of rustic multigrain bread
4 thin apple slices
¼ cup shredded gruyere cheese
¼ cup shredded cheddar cheese
1 tablespoon butter
Instructions
Spread 1 tablespoon of fig butter on 1 slice of bread. Top with 2 sliced apple, then with enough cheese to cover the bread. Take another piece of bread and put on top to make a sandwich. Repeat to make second sandwich.
Heat nonstick pan over medium heat and add butter until melted. Place sandwiches in heated pan and cook over medium/low heat, about 4-5 minutes on each side until cheese is melted and bread is crisp.
Serve immediately!
Laney Schwartz
Laney spends her time being a home cook, mom, wife, workout junkie, and ultra crazy food lover.