Visit The Golden Arrow in Hotel Pullman London St Pancras for feel-good cuisine gathered from small farms and artisans around the country and served in a sleek setting.
By Valentina Mariani
Representing a golden age of travel, glamour and sophistication, dining aboard the iconic 1920s first-class Pullman train, The Golden Arrow was once about the experience as much as reaching the destination. Today, The Golden Arrow Restaurant & Bar in King's Cross celebrates this glittering nostalgia whilst bringing it into the modern era with contemporary décor, fine cuisine and covetable cocktails.
Situated in the vibrant Pullman London St Pancras hotel, The Golden Arrow's sleek and stylish decor is instantly striking with clean lines and luxurious fabrics.
With a menu skillfully created by executive chef Mike Penn, the feel-good cuisine bursts with flavour and vibrant ingredients. Mike personally travels the length and breadth of the country, visiting small farms to ensure dishes are made using only the freshest British produce. Things get off to a good start with dishes such as Cornish mackerel confit with lemon sherbet dressing; Rosary goat's cheese with caramelized figs; and Gloucestershire Old Spot ham hock and leek terrine. Dishes cooked on the Josper grill dominate the mains and include salt marsh lamb rump with mashed potato; corn-fed chicken breast with coconut, chili and coriander sauce; 28-day aged côte de boeuf; pan-fried sea bass with leek compote; and grilled tiger prawns and Scottish scallops.
Must-try desserts include salted caramel chocolate tart and warm pecan, walnut and blueberry tart with pistachio ice cream, or delve into the cheese board served with a selection of chutneys and quince jam. Those looking for a lighter bite can choose from the bar menu filled with familiar favourites such as gourmet sandwiches, seasonal salads and soups.
The Golden Arrow Restaurant & Bar
Pullman London St Pancras, 100-110 Euston Road, London
NW1 2AJ T: 020 7666 9080

Image courtesy of The Golden Arrow Restaurant & Bar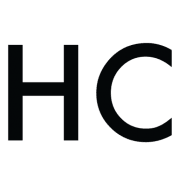 Valentina Mariani
Gemini with ascendants in Lion (enough said?). Red hair, horse rider and lover, fortune-teller and a little bit witch, but also traveller and photographer! She loves black and white pictures, ancient and forgotten cinemas and the sea. She'd like to live in a forest, (but now she lives in London). As a Lion, she loves meat (both cooked and raw), sushi and salads. As a Gemini, she loves cooking without weighting the ingredients. Valentina's masterpiece in kitchen is her famous pear and chocolate tard! If she was an animal, she would be a horse. If she was a cat, she would be a chocolate souffle, filled with raspberry cream!