Try this quick and easy crowd-please appetizer for your next party.
By Manar Magdy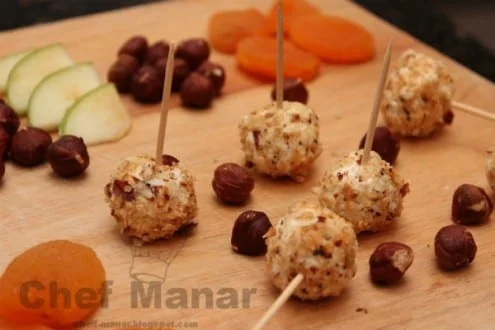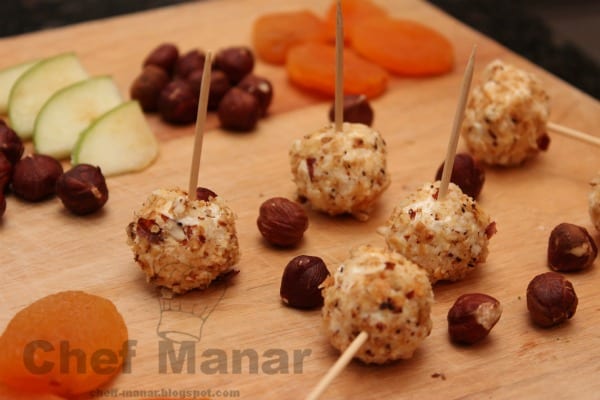 Goat Cheese Balls Covered with Roasted Oats and Hazelnuts
Try this quick and easy crowd-please appetizer for your next party.
Ingredients
200 grams goat cheese.
½ cup fast cooking oats.
½ cup crushed hazelnuts.
dried apricot and green apple to serve with.
Instructions
In a non stick pan roast oats until nice and golden.
Mix crushed hazelnuts with roasted oats in a large bowl.
Make small balls from cheese then roll them into the oat mix bowl.
Serve them with dried apricot and green apple.