Ever wondered what would happen if you take the tastes and flavors of Italy's beautifully different regions and consolidate them into one destination? Find out at Tutti Matti, an Italian restaurant located in New York.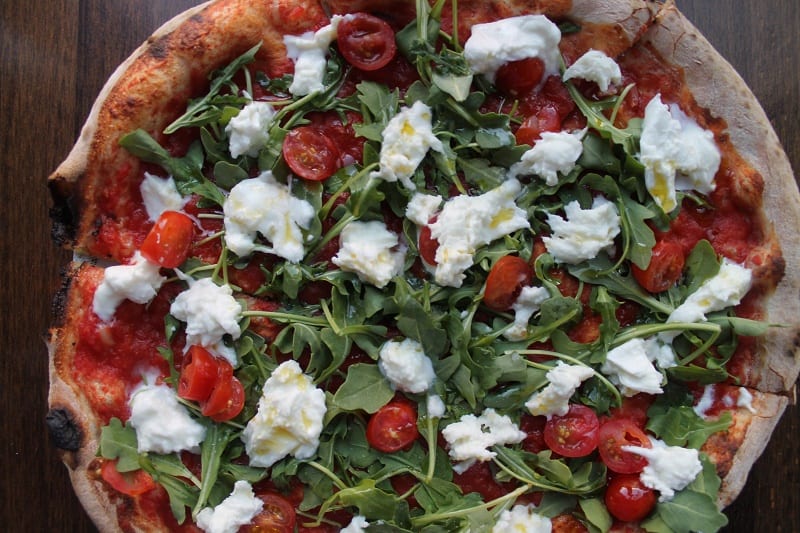 Tutti Matti located in the heart of Queens, delivers dishes from of all parts in Italy, with a focus on the tastes of Amalfi Coast and Naples. The Executive Chef Giovanni Vittorio and General Manager Luigi Esposito are behind the traditional and exclusive dishes offered at Tutti Matti. Reintroducing New Yorkers to the Italian staples of pizza, pasta, antipasti, and of course creme brûlée, showing them what these comfort foods should taste like when made by an Amalfi and Neapolitan.
Executive Chef Giovanni Vittorio, a native from the Amalfi coast and current "Brookalini" introduced New York to Amalfi style pizza via Tutti Matti. Using his memories and knowledge from his earlier years in the Tramonti town. Tramonti is well known for being the land of master pizza makers, in which pizza is now a dish customized depending on the country, varying in texture, flavor and toppings.  According to Vittorio this original pizza is closely compared to Naples pizza with a slight difference. Tramonti pizza's baking temperature is higher than the Neapolitan pizza, which results to the crust having a better dispersed texture throughout. Neapolitan pizza has a softer crust, so the center of the pizza is able to "soak in" the toppings. Whereas Tramonti's crust is crunchier and the toppings do not settle in the middle. Instead with every bite you get just the right amount of D.O.P. San Marzano tomatoes, arugula, bufala mozzarella on the crowd pleasing Caprese Pizza. The crust, topping and sauce ratio flawlessly blend together, constituting a very good Italian pizza made in a wood brick oven.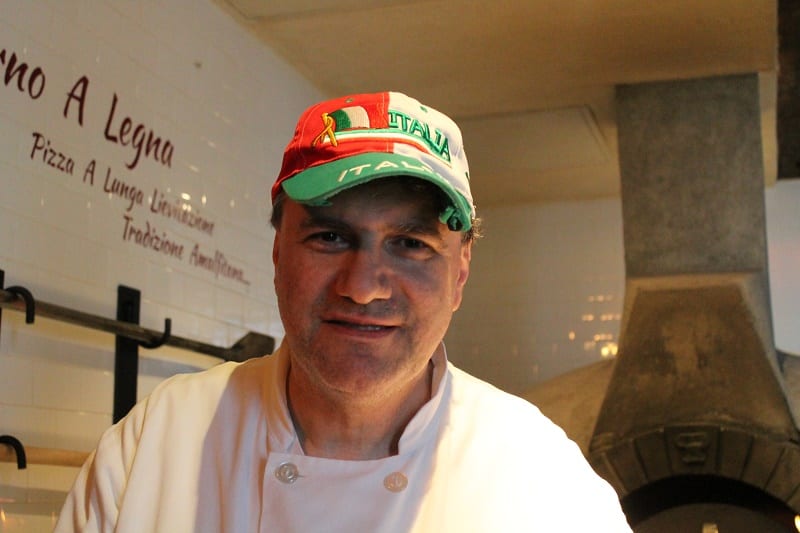 General Manager of Tutti Matti; Luigi Esposito, a native Neapolitan joined forces with Chef Vottrio to create the Italian fusion dish, the Maccheroncini dello Stretto. This morsel of satisfying pasta gives eaters the chance to delight in the taste of the "toe" in Italy; Calabria and Italian island; Sicily. Both Vittorio and Esposito are experts not only of their hometown food but are masters of all Italian cuisine including these regions. Inspired by the smells and richness of their neighbors, both chefs created this pasta dish which consists of homemade pasta prepared with Sicilian tuna, spring onions, endives, tomatoes and spicy (n'duja) Calabrian sausage. It is a great example of the vibrancy and warmth of what is to be expected when dining at Tutti Matti.
On a sweeter note, Tutti Matti will enrich your sweet tooth with the delicate richness of their wide range of traditional Italian dolci.
Budion Di Pane; Described as warm bread pudding with dry fruits and nuts, served with vanilla ice cream and dark rum saucec.
The restaurant reveals their passion and care for good food and genuine flavors. Although it is miles away from the mother land, Tutti Matti stays true to its' Italian roots; bringing people together for the sake of bella cibo. Here everyone is crazy, (Tutti Matti translation), crazy for beautifully created Italian cuisine.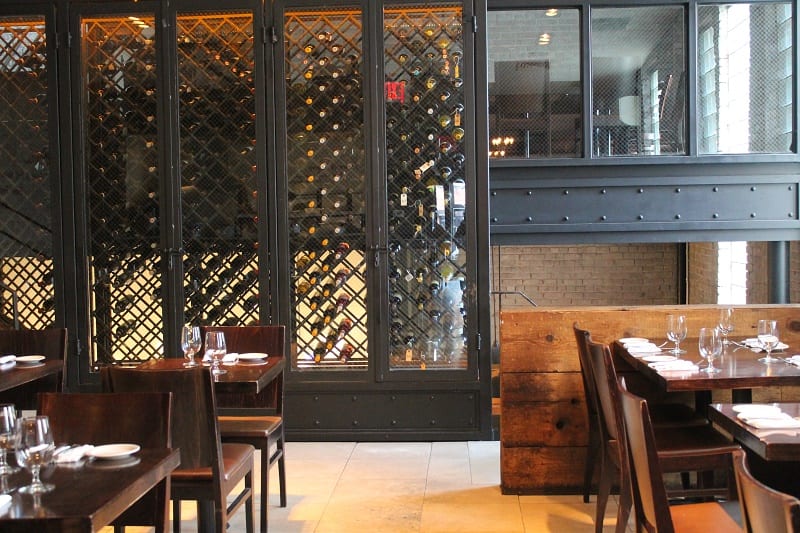 On your next venture for Italian food in New York visit Tutti Matti in Long Island City, 47-30 Vernon Boulevard. To make reservations or more information visit http://www.tuttimattilic.com/.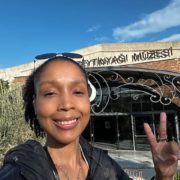 Alyssa Holder
Alyssa Holder is a writer specializing in food and travel topics since 2015.