These gluten free hand pies are loaded with an apple pie filling and drizzled in a sweet cinnamon glaze.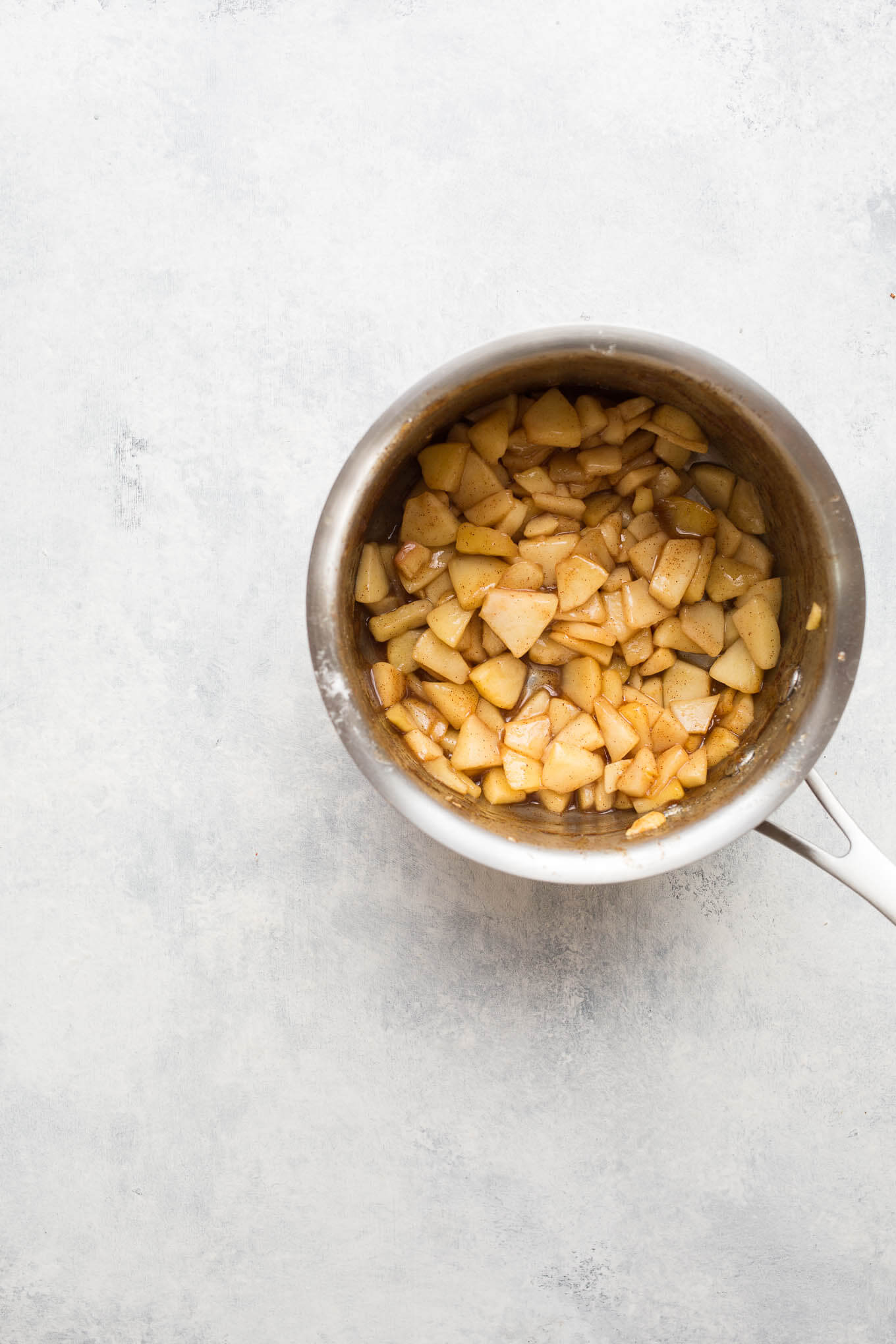 Recipes like these gluten-free apple hand pies serve as a reminder that imperfection can really be a beautiful thing.
I am often thinking about the implications of screen time and the "perfect" worlds that they (we) are constantly consuming online.
I am certainly guilty of not posting a photo to Instagram or scrapping a whole recipe shoot because, for the most minute of reasons, they didn't stack up to those images I compare them to in the online world.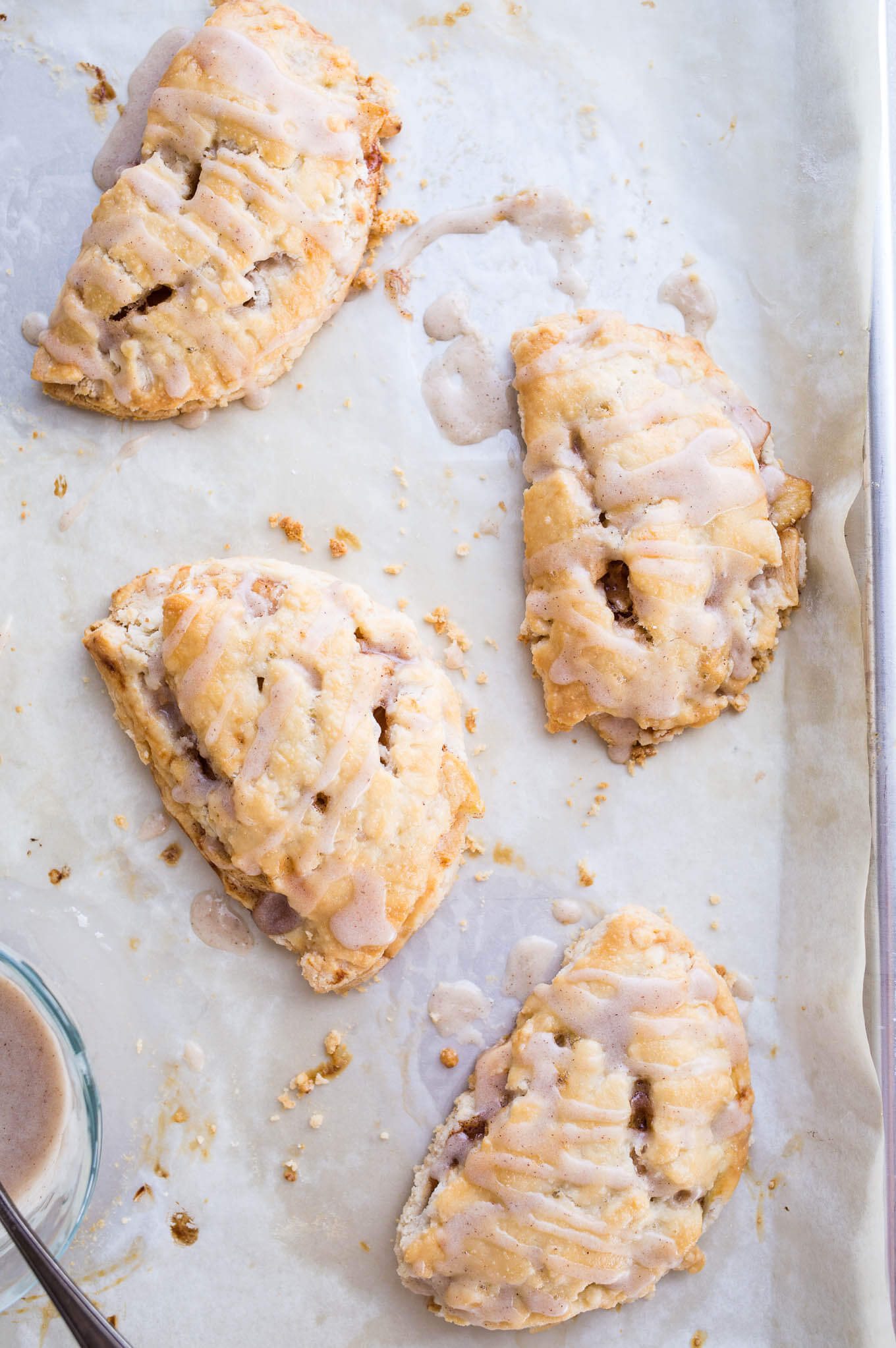 Case in point—these little apple hand pies. While I was working on the recipe, when it came time to fold the dough over the sweet apple-cinnamon filling, one or two of the pies would have multiple cracks and burst seams. Discouraged that they didn't all look like smooth pockets, I'd coat them in egg wash and wish them the best on their way into the oven.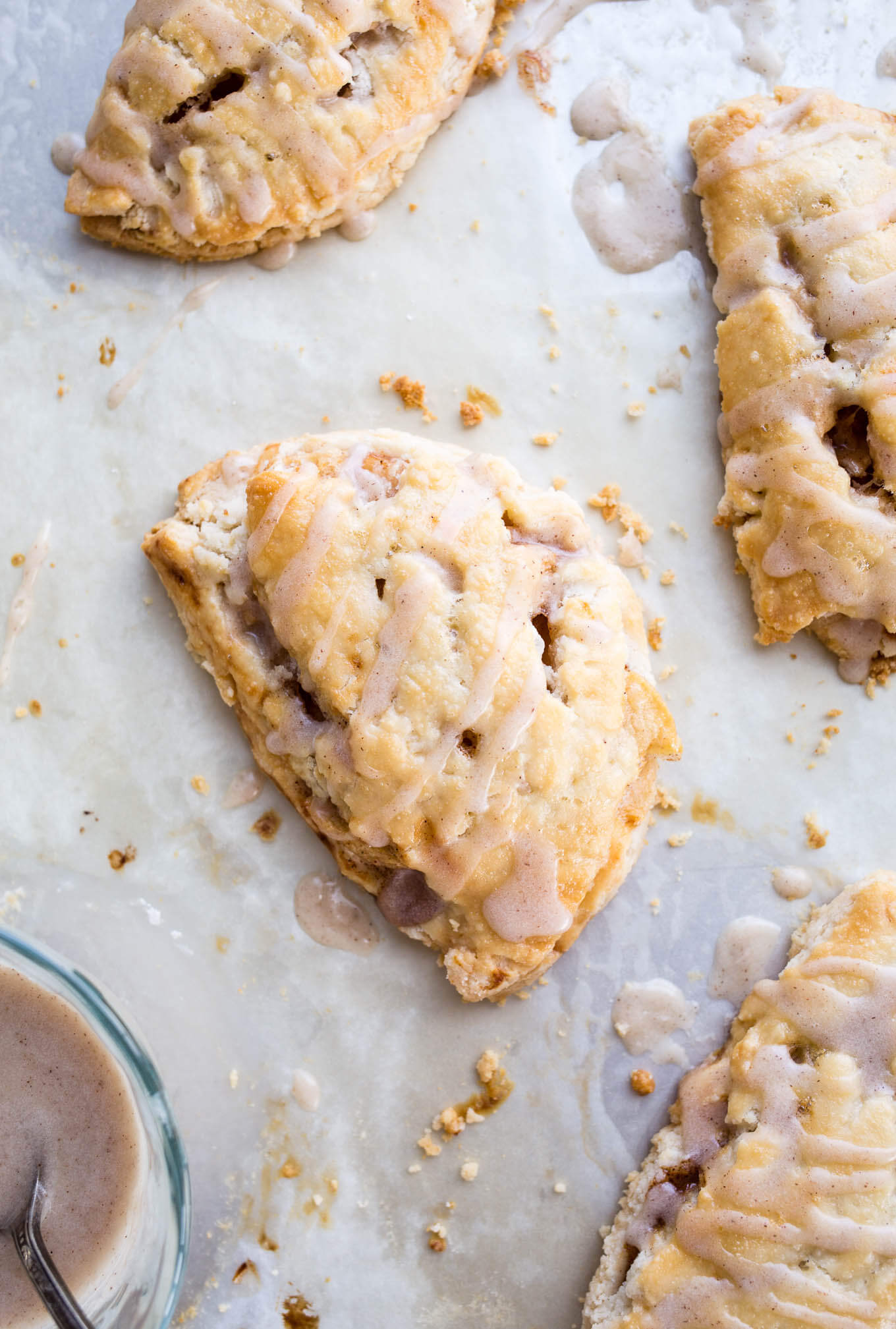 I discovered that when the hand pies emerged, golden and fragrant, they all had beautiful cracks and crevices. The apple filling was held in tightly and the drizzle of cinnamon glaze added a pastry-worthy finish.
Perfectly imperfect in every way, and a reminder when I least expected it, these apple pies are delicious and satisfying. You'll probably want one in each hand.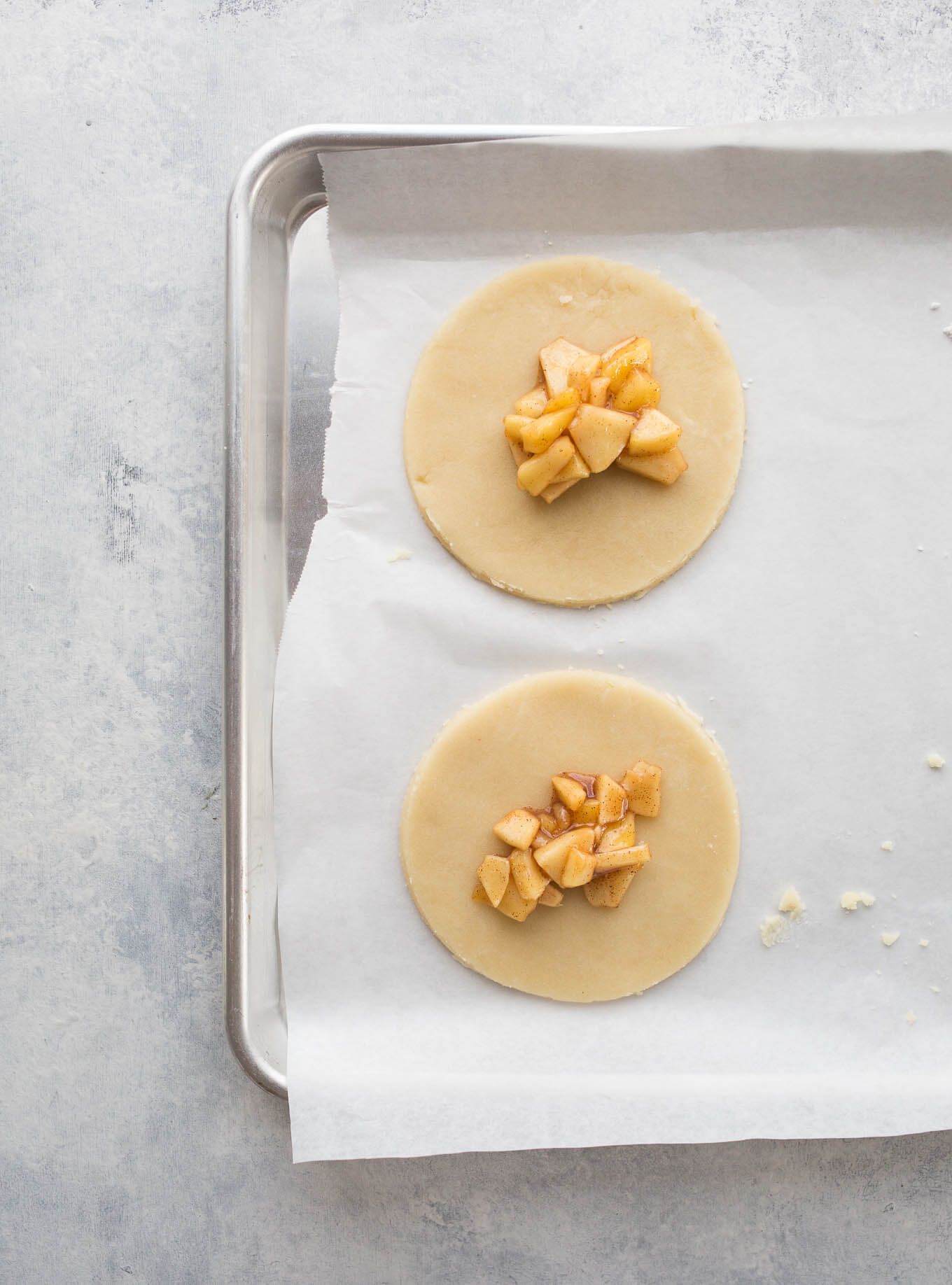 Click here for the gluten free pie dough recipe.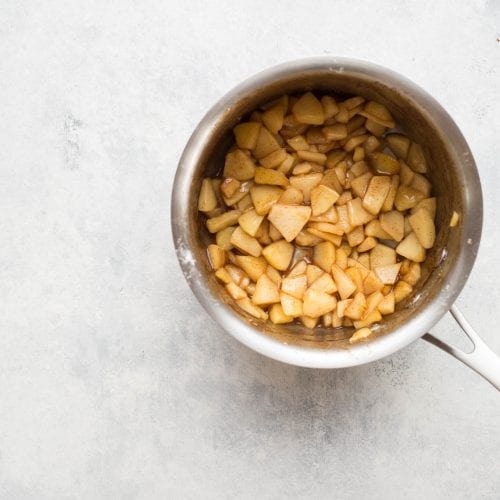 Gluten Free Hand Pies
Tessa Fisher
These gluten free hand pies are loaded with an apple pie filling and drizzled in a sweet cinnamon glaze.
Ingredients
Dough
Click the link above for the recipe.
Apple Filling
2

such as Gala apples peeled and diced into small pieces

2

tablespoons

organic cane sugar

1 1/2

teaspoons

fresh lemon juice

1/2

teaspoon

ground cinnamon

1

teaspoon

tapioca starch

2

pinches

salt
Cinnamon Glaze
3/4

cup

organic powdered cane sugar

1/4

teaspoon

ground cinnamon

3-4

teaspoons

non-dairy milk of choice

like almond
Instructions
For the dough
Click the link above for the recipe.
For the Filling
While dough chills, place apples, cane sugar, lemon juice, cinnamon, tapioca starch, and salt into a small saucepan. Cook over medium heat, stirring often until apples have softened, about 10 minutes. Remove from heat.
To Assemble
Preheat the oven to 375 degrees Fahrenheit. Place a piece of parchment paper on a large rimmed baking sheet.

Once chilled, turn the dough out onto a piece of parchment paper that has been sprinkled with tapioca starch. *Place another piece of parchment on top, press to flatten, and roll out with rolling pin. Using a 4 1/2 to 5-inch round cutter (or lid), cut out 5 rounds of pastry. **Transfer each round to prepared baking sheet as you go. You will find that the dough seems hard and tough, but softens as soon as you start to flatten and roll it.

*I find that rolling out, cutting 2 rounds, and then gathering dough together again and re-rolling before cutting 2 more works best. You don't want the dough too thin, it is too delicate otherwise.

**To best transfer each round, use a metal spatula coated in tapioca starch. Re-coat each time.

Place about 1 1/2 tablespoons of apple filling just right of center on each pastry round. Making sure to coat your hands with extra tapioca starch, fold pastry over apple filling and press to seal with your fingers. Pinch or press together any seams, then press the tines of a fork along seam.

In a small bowl, whisk together egg and water. Using a pastry brush, brush egg wash liberally over tops and sides of each hand pie, especially over seams and cracks (there will be cracks!).

Bake for 20-22 minutes, or until golden brown. Remove cookie sheet from oven and place on a wire cooling rack.

In a small bowl, combine glaze ingredients. Add a little extra milk if too thick, or a little extra powdered sugar if too thin. Drizzle over hand pies. Serve warm or at room temperature.

Store leftovers in an airtight container at room temperature for 1-2 days, or in the refrigerator for 3-4.
Notes
*Arrowroot starch can be used in place of tapioca starch if needed.
Tessa Fisher
Tessa F., baking enthusiast and school counselor, adopted a gluten-free diet to eliminate severe migraines. Tessa's success has inspired her to share her love of gluten-free baking using natural, seasonal, whole ingredients. Find more of her recipes on the blog Salted Plains.