Thick, buttery biscuit-like donuts are served with a rich rum chocolate sauce for an amazing dessert project.
By Rita Anastasiou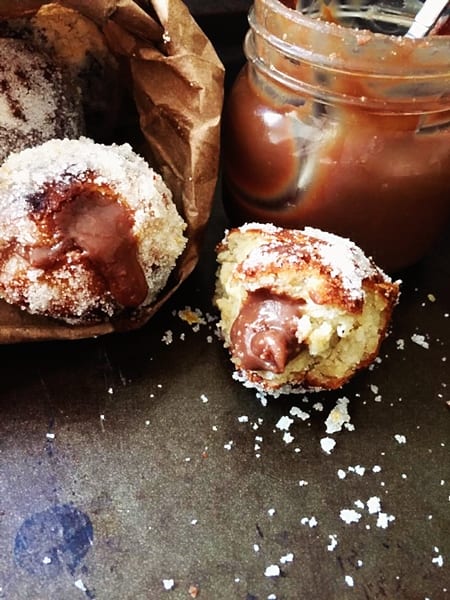 These indulgent little doughnuts were originally created to be just biscuits. It seems,though that they were meant to be doughnuts! Oh,how I love doughnuts! I love baked doughnuts, but I think of them more as mini, super cute and very delicious cakes,but not really real doughnuts in my mind. You need that grease in your mouth, and the guilt haunting your mind if you are going to really eat a doughnut. So I fried these babies.
See Also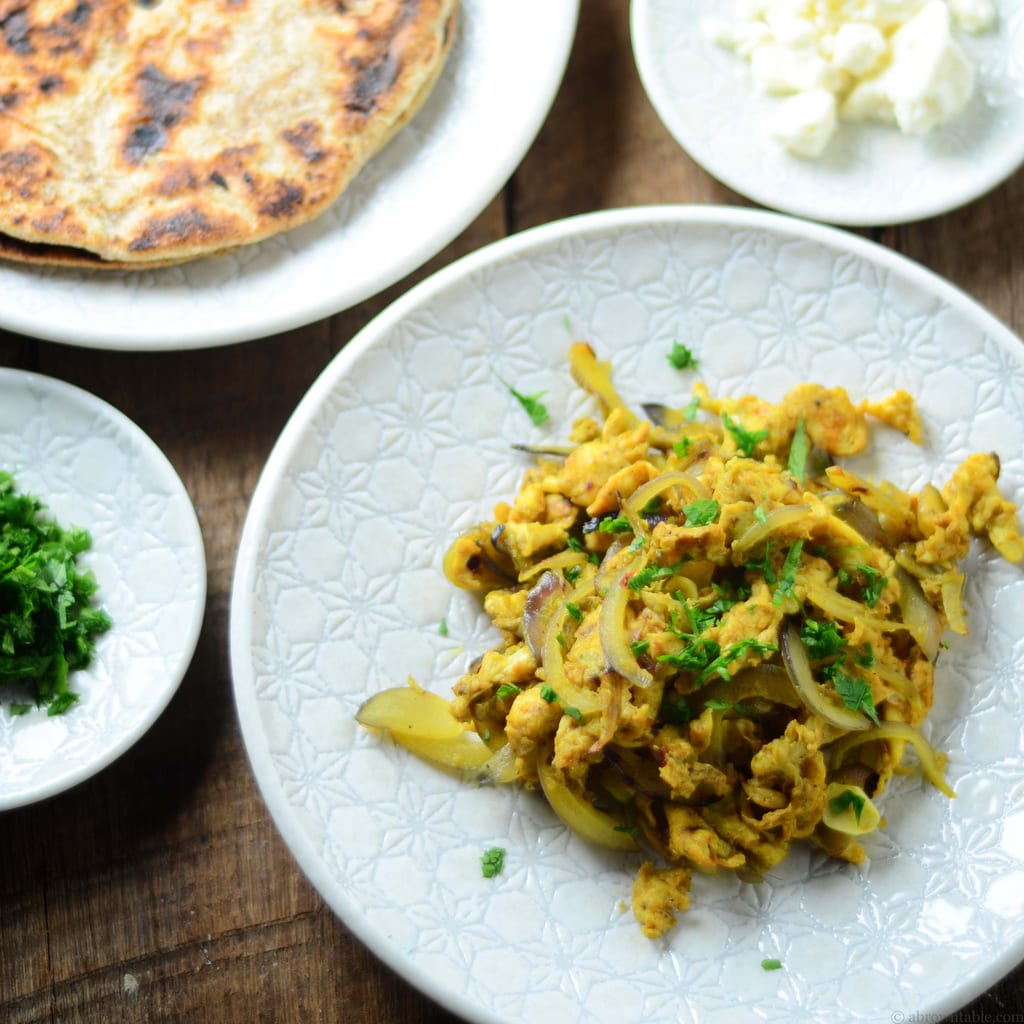 I have to be over the top a little bit though and I made an otherworldly, heavenly sauce with two of my favorite things that keep me happy when I am not in such good spirits: chocolate and booze (we always drink responsibly!) and  with the addition of the dulce de leche and the orange zest, brighten it, slightly crispy on the outside, buttery and soft on the inside,these little fellas will make you smile and devour them for sure!  It might look long, but the recipe is easy. It's a labor of love! Trust me on this…you really want to make them.

Gluten-Free Biscuit Donuts with Boozed Chocolate Dulce de Leche
Thick, buttery biscuit-like donuts are served with a rich rum chocolate sauce for an amazing dessert project.
Ingredients
Donuts
3½ C gluten free artisan flour blend
½ C sugar
4 tsp baking powder
1 tsp salt
1 C cold butter, cut into pieces
1 egg
¼ banana, smashed
⅔ C cold buttermilk or almond milk
¼ cup stick butter,melted and cooled
1 cup granulated sugar
Dulce de Leche
1 can (16 oz) sweetened condensed milk
1 tablespoon rum
1 teaspoon orange zest
4 ounces dark chocolate, chopped
Instructions
Dulce de Leche
Empty the contents of a can into an oven-proof dish; sprinkle with some kosher salt and tightly cover it with foil.
Place the covered dish in a larger roasting or casserole pan and fill it up with water until it reaches three quarters of the up the covered dish to create a water bath. Bake at 425 degrees F for 60-90 minutes checking every 30 minutes on the water level and adding more as needed.
Dulce de leche is ready when it takes on a brown and caramel-like appearance. Remove from the oven and whisk to smoothness. In a medium heat,pour the dulce de leche in a sauce pan,add the dark chocolate,the orange zest and the rum on the end. Whisk vigorously and remove from the heat.
Let cool before storing.
Donuts
In a food processor,mix together gluten free artisan flour blend, sugar, baking powder and salt.
Add in butter and mix together until crumbly and pea sized.
Add in eggs,smashed banana and milk. Mix until a cohesive dough forms(will be slightly sticky)
Cover counter with additional gluten free flour to make rolling easier.
Roll out dough to ½ inch thick.
Fold dough into thirds lengthwise.
Fold dough into thirds crosswise.
Roll out to ½ inch thick and repeat process two additional times.
Cut out biscuits and placed on a greased cookie sheet.
Put biscuits into freezer for 20 minutes to allow butter to solidify and create flaky biscuits
Heat oil in a pan at 350 F. Remove the biscuits from the freezer and put them in the pan. Let them fry for three minutes each side or until golden brown
Let the donuts cool down. Deep them in the melted butter and In a piping bag,add the sauce and fill up your donuts.
Rita Anastasiou
A Greek foodie and dessert-aholic, Rita lives in the crazy rhythms of Las Vegas with her daughter and husband. A graduate of the Academy of Tourism and Culinary Arts of Greece, she has worked as a cook for five years, but she hasn't stop there. At her blog, Gluten Free Home Bakery, she shares gluten free recipes from Greece and beyond.