This quinoa is the perfect summer night supper with cranberries and cashews. And with it's gluten-free beer and bread it is allergy-free, too.
By Amie Valpone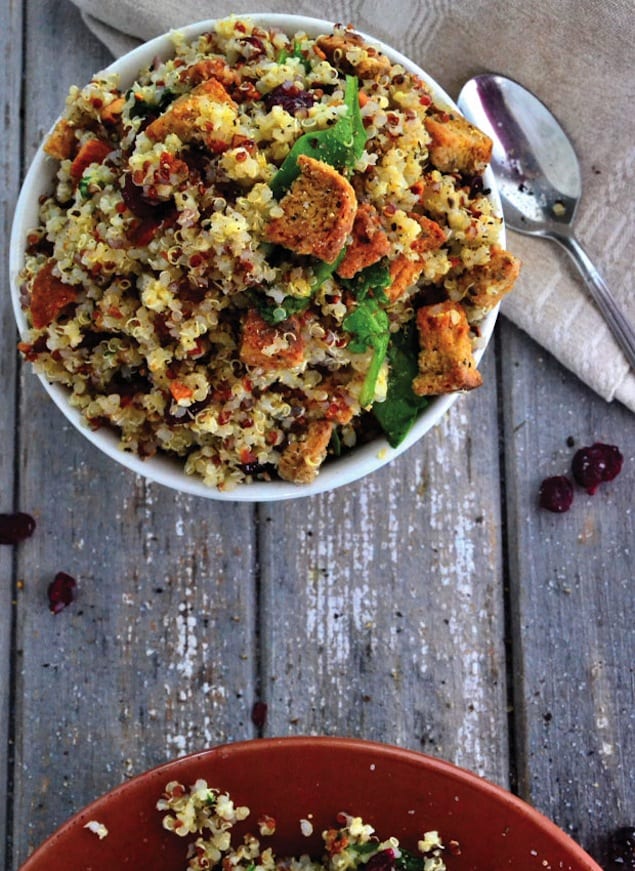 Gluten-Free Beer Soaked Maple Quinoa with Homemade Parsley Croutons
This quinoa is the perfect summer night supper with cranberries and cashews. And with it's gluten-free beer and bread it is allergy-free, too.
Ingredients
4 tablespoons olive oil, divided
1 teaspoon dried parsley
4 slices gluten-free whole grain bread, cut into ½-inch pieces
2 cups water
1 bottle Daura gluten-free beer
1 cup quinoa
2 cups firmly packed baby spinach
2 tablespoons pure maple syrup (or raw honey)
½ teaspoon curry powder
¼ teaspoon sea salt
¼ teaspoon freshly ground black pepper
3 tablespoons freshly squeezed lemon juice
4 tablespoons dried cranberries
⅓ cup finely chopped salted cashews
Pinch crushed red pepper flakes
Instructions
Preheat oven to 300 degrees F.
In a large bowl, combine 2 tablespoons olive oil, parsley and bread cubes; gently toss to combine until evenly coated. Spread the cubes onto a baking sheet in a single layer. Bake for 10 minutes, then stir the croutons and bake for another 15-20 minutes until golden brown and crispy.
Remove from oven; set aside to cool.
Bring 2 cups water to a boil in a medium saucepan; add the quinoa and beer then reduce heat. Simmer for 15 minutes or until the quinoa is soft and chewy. Drain any excess liquid. Remove from heat and fluff quinoa with a fork; set aside to cool.
Meanwhile, steam the spinach in a steamer basket on the stove top over medium heat. Cook for 3-5 minutes or until wilted. Drain and set aside.
In a large bowl, whisk the maple syrup (or honey), curry powder, sea salt, pepper, lemon juice and remaining 2 tablespoons olive oil in a large bowl. Add quinoa, dried cranberries, spinach, cashews and crushed red pepper flakes; gently toss to combine. Top with baked parsley croutons and serve.
Notes
(gluten-free, dairy-free, soy-free, egg-free, vegetarian, vegan)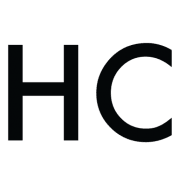 Amie Valpone
Amie Valpone is a Manhattan based Personal Chef, Culinary Marketing Consultant, Whole Living Expert, Professional Recipe Developer and Food Writer specializing in simple Gluten-Free 'Clean' recipes for the home cook.