Gluten-Free Almond Butter Cookies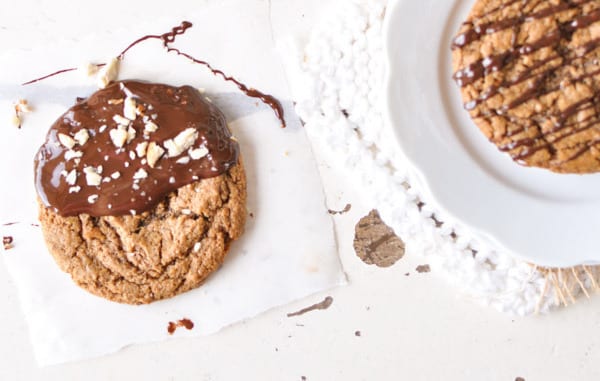 Soft, chewy almond butter cookies are made without any flours and drizzled with chocolate to melt in your mouth.
By Nicole Cragun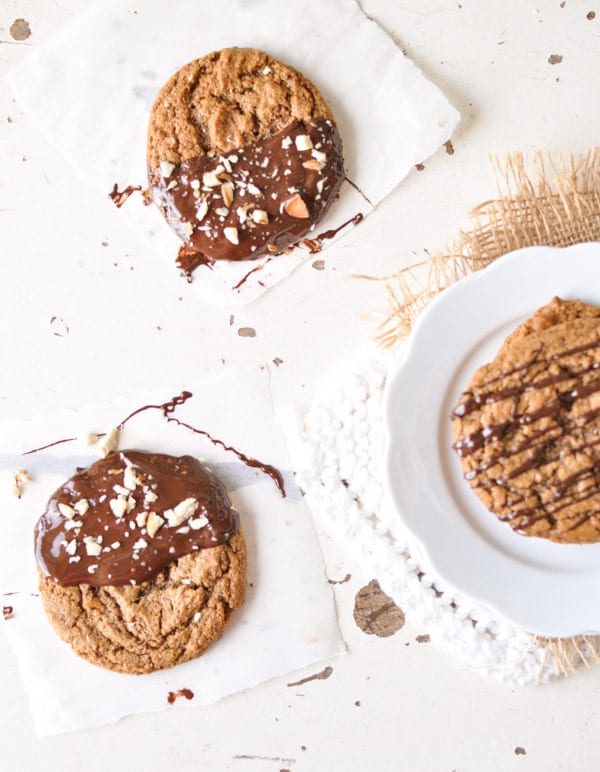 These Flourless Almond Butter Cookies are modeled after my Flourless Peanut Butter Cookies (a favorite of mine). I added some chocolate to this recipe and couldn't be happier with how they turned out. They are soft and chewy and delicious, and everything you could want in a cookie. I even liked it without the chocolate, but why leave off chocolate if you don't have too, right! These cookies were so good in fact, I ate them for lunch yesterday (not my proudest moment), but they are made with only 5 all natural ingredients (which made me feel a little bit better about swapping my salad for cookies. These are also gluten free and paleo friendly and perfect for those that have a peanut allergy.
See Also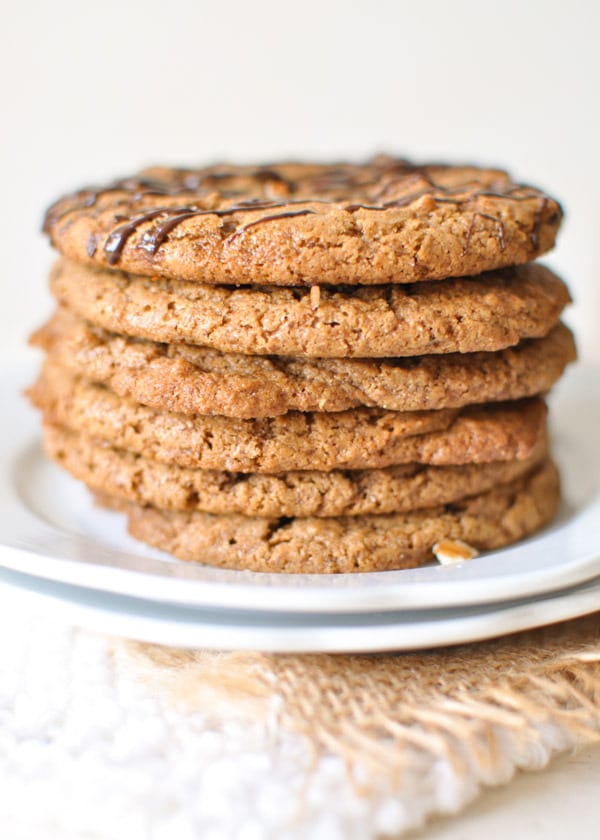 Gluten-Free Almond Butter Cookies
Soft, chewy almond butter cookies are made without any flours and drizzled with chocolate to melt in your mouth.
Recipe Type:
Dessert, Baking
Ingredients
¾ cup almond butter
½ cup coconut sugar
1 egg
1 tsp vanilla
½ tsp baking soda
½ cup dark chocolate chips (optional)
½ tsp coconut oil (optional)
Instructions
Preheat the oven to 350 degrees
Mix together the almond butter, egg, vanilla, coconut sugar, and baking soda in a large mixing bowl
Scoop spoonful of batter onto greased cookie sheet
Bake 8-10 minutes until edges start to lightly brown
Melt together chocolate chips and coconut oil
Once cookies are cooled add chocolate to cookies as desired (dipped, drizzle, sandwiched, etc)
Nicole Cragun
Nicole is a wife, mom, and registered nurse that is passionate about all aspects of healthly living. She especially loves sharing healthy recipes on her blog.