With a gingersnap cookie crust, these brownies are a delightful chocolate treat for the winter months.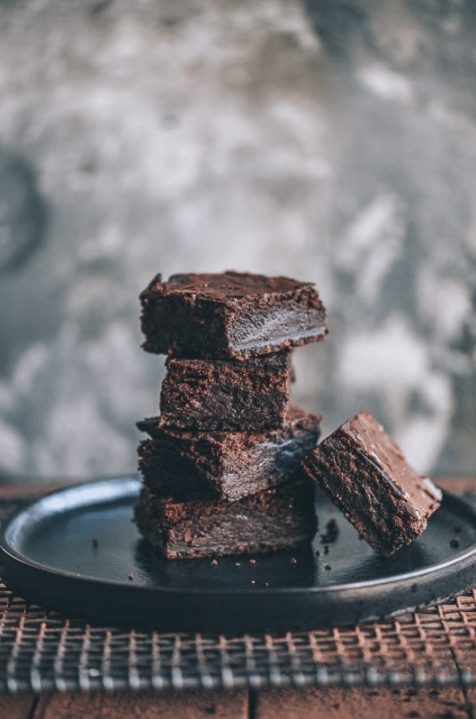 The idea for these Gingernut Crusted Chocolate Brownies come from a brownie recipe I saw in one of the recent Donna Hay issues. Her brownie recipe had a crust of amaretti biscuits that I thought was a pretty good (and tasty) idea. I did not have amaretti biscuits and also thought that the amaretti biscuit recipe would work out quite expensive so opted to amend the recipe and back a batch with a crust of gingernut biscuits.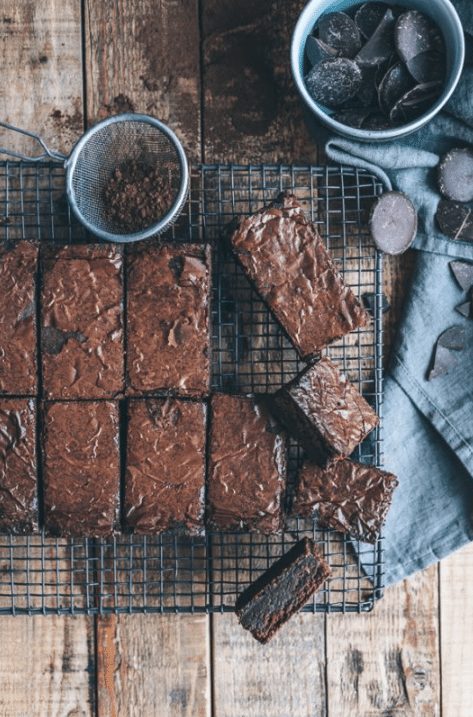 It worked really well and I can certainly say these Gingernut Crusted Chocolate Brownies are the best brownies I have ever baked (and probably eaten). The gingernut biscuits make a chewy and crunchy base while the brownie on top is a rich, fudgy chocolate concoction. The ginger flavor got a bit lost in the baking process (I just used standard shop bought gingernut biscuits) so I do think an added teaspoon of ground ginger would work pretty well if you want bit more of a ginger flavor coming through.
The quantity of the biscuits in the original recipe seemed too little to me so I doubled the quantity. Doubling the quantity worked well and it gives you a substantial biscuit crust. I also added some instant espresso powder to the brownie batter, as I don't think chocolate should exist without adding coffee and vanilla when baking.
See Also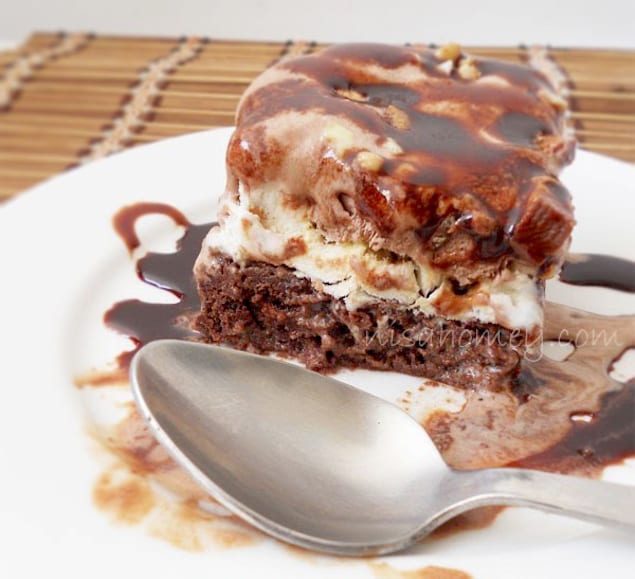 Find more stunning dessert recipes by Hein here.
Print

Gingersnap Brownies
---
400 g

ginger snap biscuits (crushed)

175 g

butter (melted)

1 tsp

ground ginger (optional)

225 g

butter

200 g

dark chocolate (70%)

200 g

milk chocolate (55%)

4

eggs

220 g

white sugar

175 g

brown sugar

2 tsp

vanilla extract

1 tsp

instant espresso powder

½ tsp

salt

150 g

cake flour (sifted)
---
Instructions
Preheat the oven to 180 degrees C
Line and grease a 20cm x 30cm baking tin
Mix the biscuits, butter and ginger (if used) and spoon the mixture into the baking tin
Use the back of a spoon to press the mixture down evenly and place in the freezer until
needed
Place the butter and chocolate in a medium saucepan and heat over a low heat
Stir until melted and smooth and set aside
Beat the eggs, sugar, vanilla, espresso powder and salt and whisk to combine
Add the egg mixture to the chocolate mixture and stir until combined
Add the flour and mix well
Pour over the frozen cookie base and cook for 35 – 40 minutes until fudgy when tested with
a skewer
Let the brownies cool completely in the tin, cut into squares and serve
Hein van Tonder
Hein is a Gourmet Hunter and Food Writer and Photographer in the beautiful city of Cape Town, South Africa. He has always loved food and photography is a relative new hobby. He uses his blog heinstirred.com to combine his love for photography with his other love, eating. He has fully embraced the food media world with his styling, photography and words being seen on various digital and traditional platforms.