Natalie McLaury considers herself a bit of a hoarder when it comes to magazines. Never one to pass up a good deal on a subscription, it's to the point where she now finds herself receiving a magazine in the mail several times a week. Most of the time, she rips out pages of recipes but fails to actually create the recipe in her kitchen. Not anymore! Join Natalie as she cooks the magazines.
By Natalie McLaury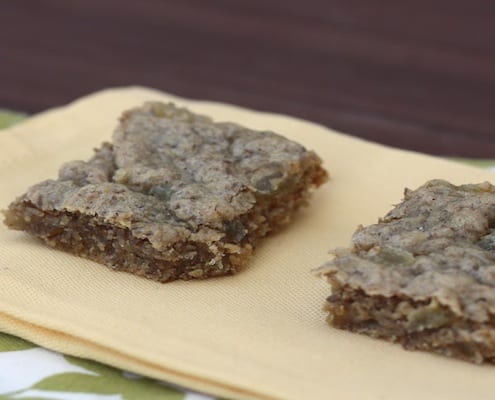 I have a fond appreciation for ginger. I've learned to love bourbon thanks to a little mixer known as ginger beer and I've started storing fresh ginger in the freezer so that I always have it on hand to add to recipes. When I saw the recipe for ginger bars in Women's Day magazine, I knew I had to make them. As expected, these packed quite a ginger bunch, thanks to a hefty dose of both ground and candied ginger.
I like to think these were "healthy", made with whole-wheat flour and ground flax…and on the scale of baked goods, these definitely fall on the less indulgent side. You would honestly never guess—the brown sugar makes these extra chewy and completely eliminates the heaviness sometimes found in baked goods made with whole wheat. I finished off my package of candied ginger making these, but I plan to buy more ASAP because I know the craving for these will strike again! Next time, I'll eat 'em with a ginger beer & bourbon concoction for the ultimate ginger fix.
See Also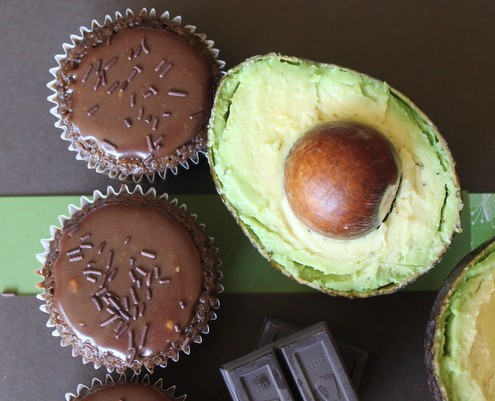 Simple dessert bars featuring candied ginger!
Recipe Type:
dessert, snack
Ingredients
½ stick (1/4 cup) butter
¾ cup brown sugar
1 large egg
2 tsp vanilla extract
¾ cup whole wheat flour
¼ cup flaxseed meal
2 tsp ground ginger
1 tsp baking powder
¼ tsp salt
½ cup chopped crystallized ginger
Instructions
Preheat oven to 350F. Line an 8 or 9-inch baking dish with foil and spray with cooking spray. Set aside.
Melt butter in a small saucepan over medium-low heat. Remove from heat and mix in sugar. Whisk in egg and vanilla.
Add flour, flaxseed meal, ground ginger, baking powder, and salt, mixing until combined. Stir in crystallized ginger. Spread batter evenly in prepared pan.
Bake for 18-24 minutes until an inserted toothpick comes out clean. Place on a wire rack to cool before cutting into pieces.
Notes
from Women's Day magazine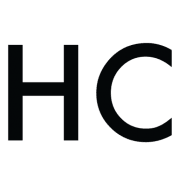 Natalie McLaury
Natalie McLaury is a St Louis based food writer with a passion for real food and experimenting in the kitchen. Her cooking ranges from healthy three course meals to decadent desserts, and she shares many of her food tips and recipes on her successful The Sweets Life blog . As an avid runner and fitness expert, she also gives the occasional tips on how to combine a serious interest in health with a sweet tooth.