Garnacha Day — Roasted Tomato Bites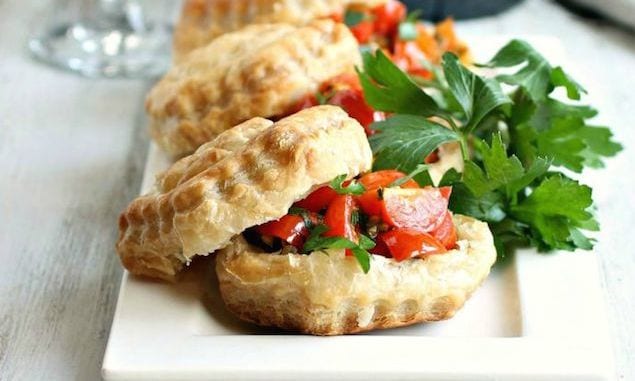 PARTNER POST – #GarnachaDay is September 18th, join in the celebration of one of the world's oldest grapes with deliciously paired recipes and enter to win a special tasting.
Food and wine for entertaining doesn't have to be complicated. Make simply delicious roasted tomato and puff pastry bites paired perfectly with a bottle of Garnacha wine.
By Anita Mokashi


Lately I've been getting excited about trying new wines. Let's be clear that I'm no oenophile. I routinely walk into a liquor store, packed with different wines from floor to ceiling, and make a beeline for any label that looks vaguely familiar and doesn't cost more than my rent. I swear I need a store with cue cards. Little signs everywhere that tell me what to look for or at least what to ask for. So any tip is useful to me and today I have a tip for you. Garnacha wines. Spanish wine, Mediterranean grapes, reasonable price, tastes good, goes with almost everything. Now isn't that easier?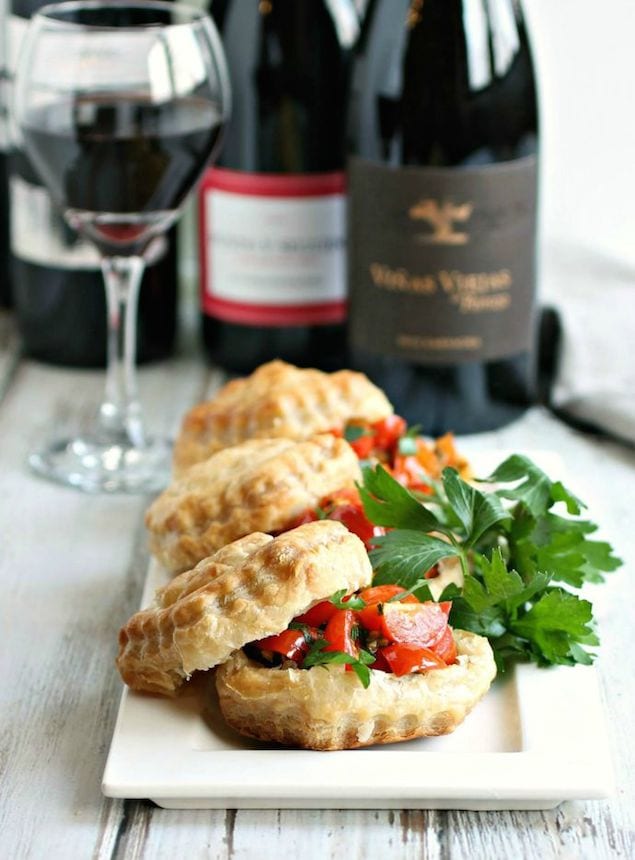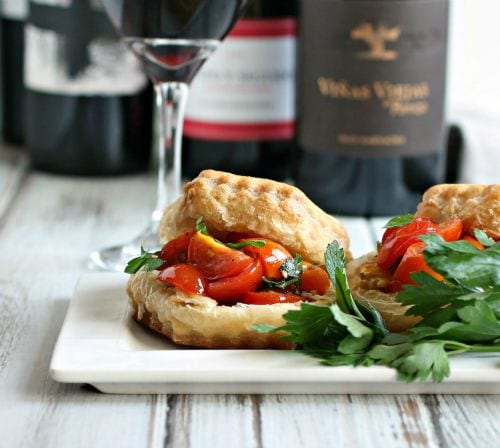 My wine rack loves being home to Garnacha wines, each a little different but all great with a variety of foods and I'm proud to serve any of them. My personal preference is usually for reds and the Garnacha reds are lush, fruity, aromatic and very versatile which makes it easy when I'm entertaining. No having to worry that the wine doesn't match the food.
When I'm having a more intimate get together, I like serving one great appetizer as opposed to lots of bowls full of various things. Be sure to read the sweepstakes below for your chance to win some great prizes.
Click the image below to enter to win a Mediterranean feast for four in your hometown, paired with the best of Garnacha wines.


Garnacha Day — Roasted Tomato Bites
Food and wine for entertaining doesn't have to be complicated. Make simply delicious roasted tomato and puff pastry bites paired perfectly with a bottle of Garnacha wine.
Ingredients
4 Puff pastry shells
1 Pint cherry tomatoes, halved
1 Tablespoon olive oil
1 Teaspoon fresh thyme leaves
2 Tablespoons chopped fresh parsley
Salt and pepper to taste plus additional pinch of sea salt
Instructions
Pre-heat the oven to 425 degrees.
In a bowl, combine the tomatoes, olive oil, thyme, salt and pepper. Spread out on a baking sheet lined with parchment paper. On the same baking sheet or a second one, place the pastry shells. Bake both in the same oven for 18 - 20 minutes.
Toss the roasted tomatoes with the parsley. Use a knife to remove the top of each pastry shell and fill each with equal amounts of the tomato mixture.