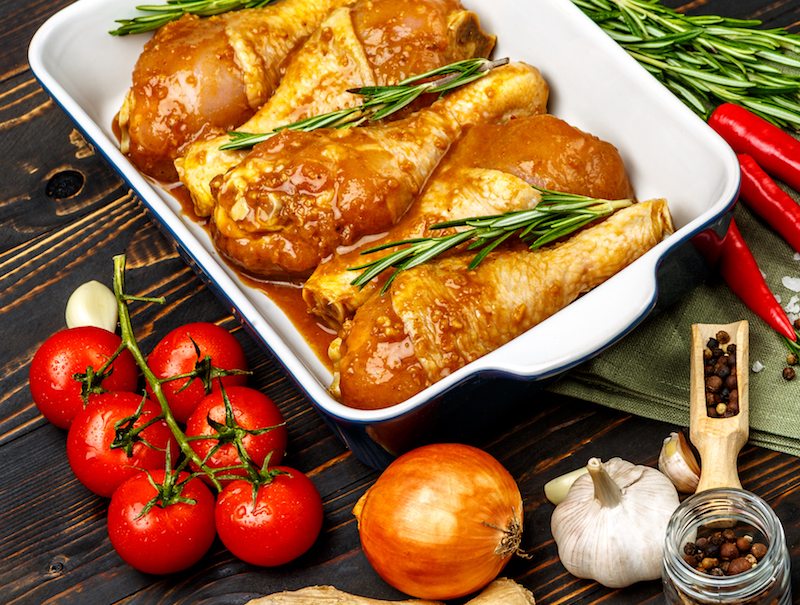 Not sure what to make for dinner? Well, don't stress your mind too much because we have a very special chicken recipe, which will make your family run towards the dining table.
I will be using a young mid-sized chicken, also referred to as a 'Poussin'. I'm going to infuse lemon and rosemary to make the chicken a bit tangy and aromatic. The chicken will be basted with wine and garlic stock, thus putting the recipe into the list of exotic chicken recipes. You can have this recipe with a crusty bread along with white wine, and there you are!
See Also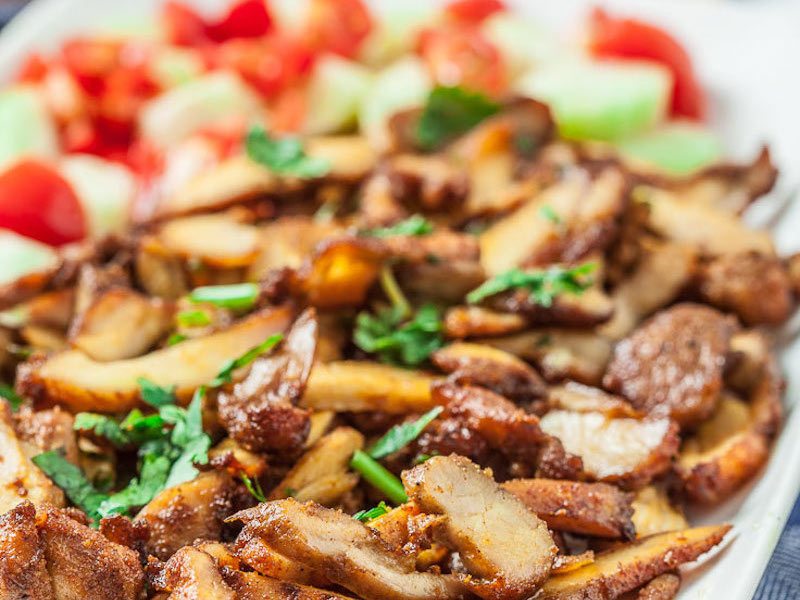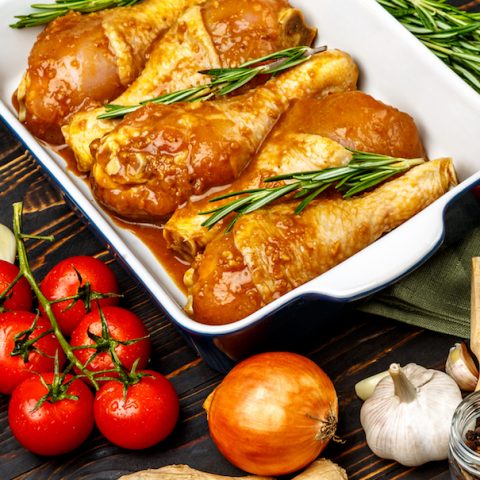 Garlic and Rosemary Chicken
main
Ingredients
4

Poussin.

1

lemon

quartered.

4

+ 4 sprigs of rosemary.

5

tbsps.

white wine.

3

tbsps.

olive oil.

5

tbsps.

chicken stock.

24

cloves

of garlic.

Ground black pepper.

Salt

to taste.
Instructions
Start off with preheating the oven to 230 degree Celsius.

Make cuts in the poussin using your Chicago cutlery knife and then rub the poussin with one tablespoon of olive oil.

Season the poussin with salt and pepper followed by placing a lemon wedge and a rosemary sprig in the cavity of each poussin.

Take a large tray and arrange all 4 poussins in it. Place garlic cloves around the poussins and place the tray into the oven.

Roast the poussin for 25 minutes.

Once roasted for 25 minutes, reduce the temperature of the oven to 180 degree Celsius.

Take a mixing bowl and whisk together chicken stock, 2 tbsps., of olive oil and wine. Pour the mixture over poussins.

Continue with the roasting of the birds. Roast for 25 minutes or until you see the color of the birds changing to golden brown. You will have to baste with pan juices after every 10 minutes.

Transfer all four birds to the platter. Cover them with an aluminum foil, so that they remain warm.

Take a medium-sized saucepan and add pan juices along with garlic cloves in the pan. Boil these two liquids until the consistency of the sauce is reduced. It will take around 6 minutes for that to happen.

Cut each bird in half lengthwise and arrange the poussin on the plates in a proper manner. Spread the sauce that you have created in the saucepan over the poussin along with garlic. Finally, garnish the dish with rosemary sprigs.

The dish is ready to be served and it is sure that every single member of your family is going to love it. You must try this recipe this Christmas, as it takes less time than any other exotic Christmas dish that you were thinking of preparing.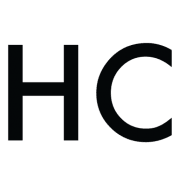 monicaaddonkitchen
Monica Henin, the author of this amazing blog post is a renowned blogger and food expert. Her blogs on healthy recipes and food tips are much appreciated by readers from all around the world. Check out more of her work at Addonkitchen.com...