Game Day Bites in Less than 30 Minutes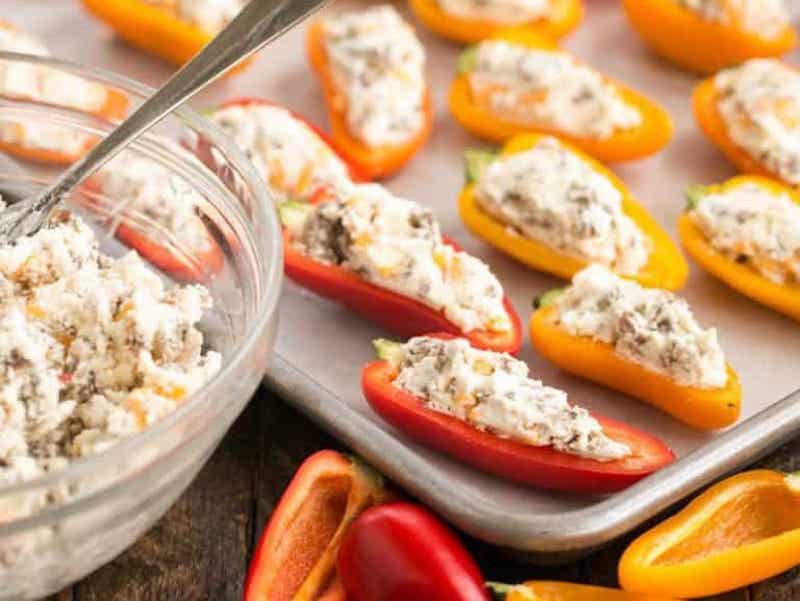 Are you ready for the Super Bowl? Throw together one of these bites during the pregame coverage or even halftime in just 30 minutes or less.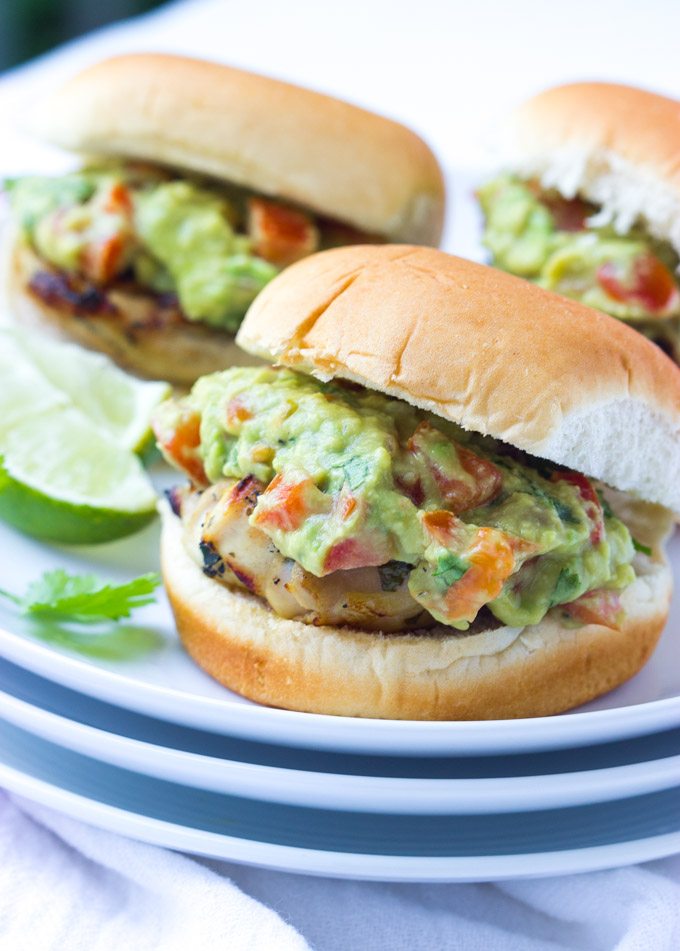 www.littlebroken.com
Cilantro Lime Chicken Sliders with Avocado
OK, ok. So technically these sliders take 31 minutes to make, but we are so down to put in that extra 60 seconds to be able to enjoy them. Zest up your Super Bowl party with these south-of-the-border-inspired sliders, topped to perfection with Simply Avocado, made with real, hand scooped Hass Avocados and four-or-less ingredients. It really will save you time. In either Sea Salt or Garlic & Herb, Simply Avocado is a flavorful base for a veggie-loaded guacamole that makes these sliders a touchdown! See the recipe.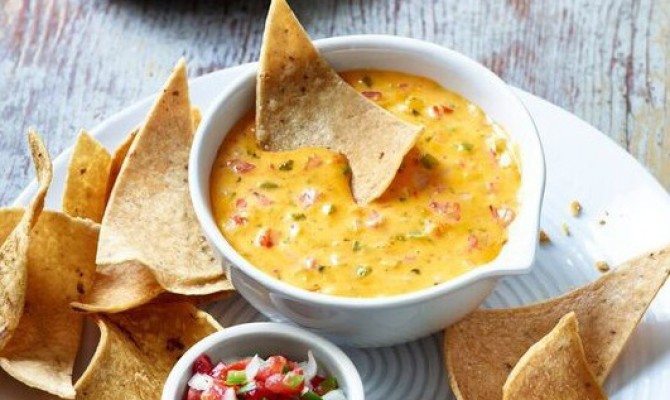 Cheezy Queso Dip
Hosting vegans or someone who is dairy-free? No sweat. Daiya, a maker of plant-based alternatives to the comfort foods we all love, has a cheezy queso dip recpe that's dairy, soy and gluten-free and taste just like real cheese—your taste buds won't know the difference. Using Daiya's new Cutting Board Shred cheezes, this dip is sure to give you a winning game day spread. See the recipe.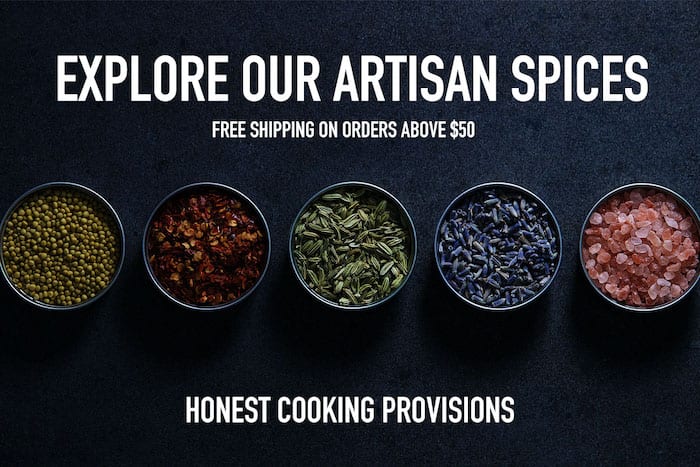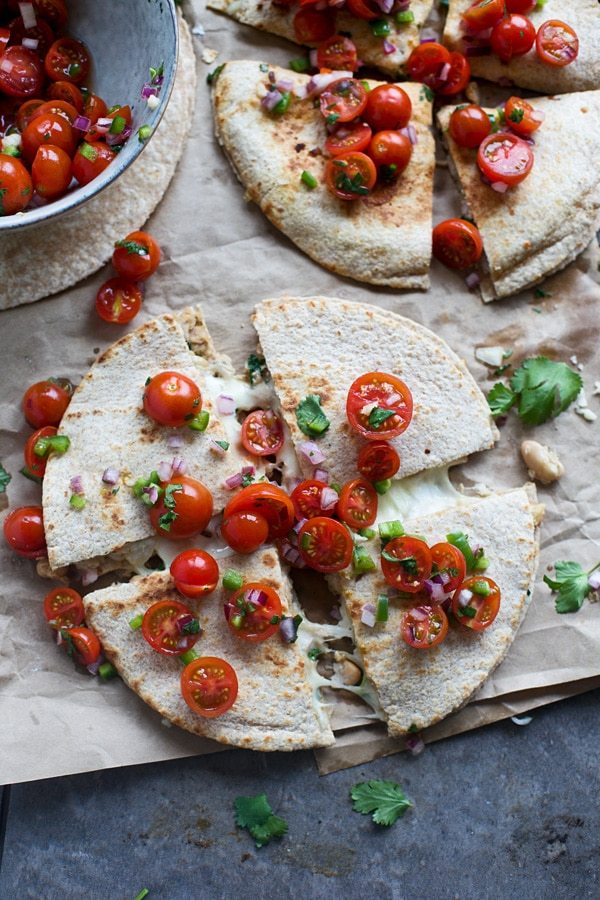 www.cookingforkeeps.com
White Bean and Tuna Quesadillas with Cherry Tomato Pico
Loaded with cheesy white beans, tuna and topped with a pico, these quesadilla are anything but ordinary and are actually filling, thanks to the white beans aka pules. See the recipe.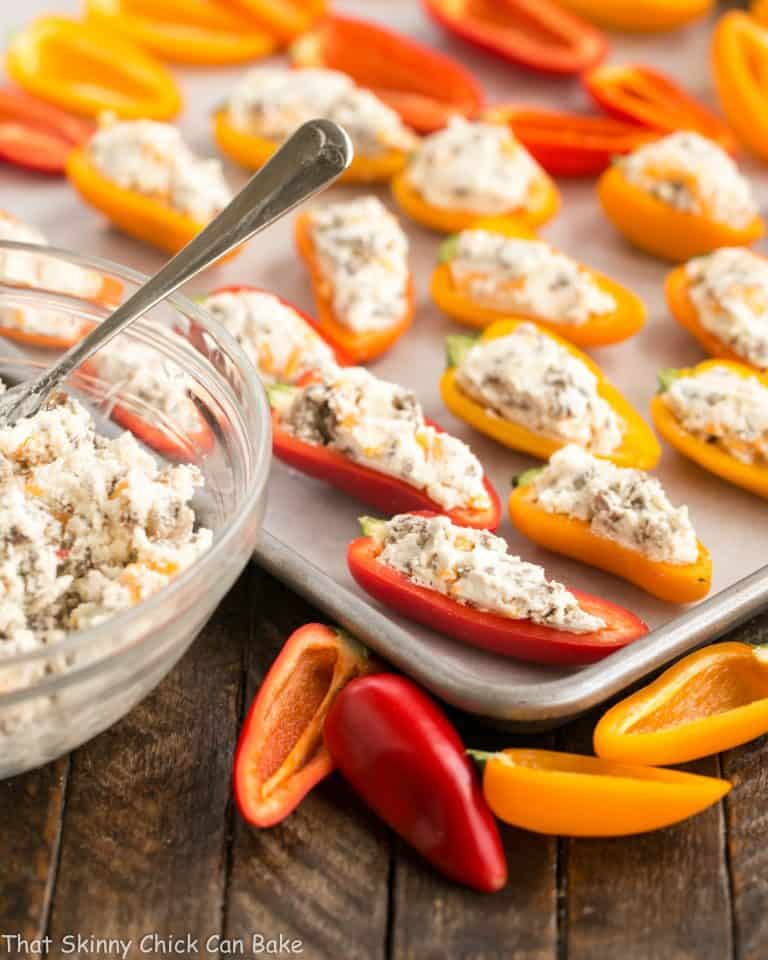 Cream Cheese and Sausage Stuffed Mini Peppers
Perfect for game day, these colorful stuffed peppers filled with cream cheese and sausage are an easy and impressive appetizer that take just 24 minutes. See the recipe.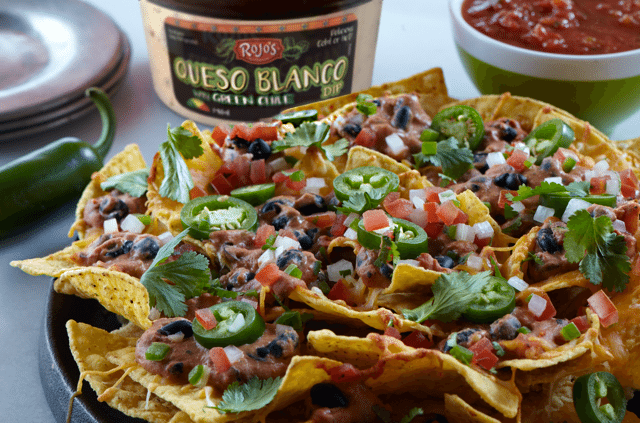 Loaded Chicken Nachos with Rojo's Queso Blanco
The oven will do most of the work for you in these loaded chicken nachos. This crowd-pleasing and gluten free dish will get your game day kicking thanks to Rojo's Queso Blanco Dip. The creaminess from monterey jack and cotija cheeses, combined with zesty green chiles and jalapeños make for the perfect nacho topper. See the recipe.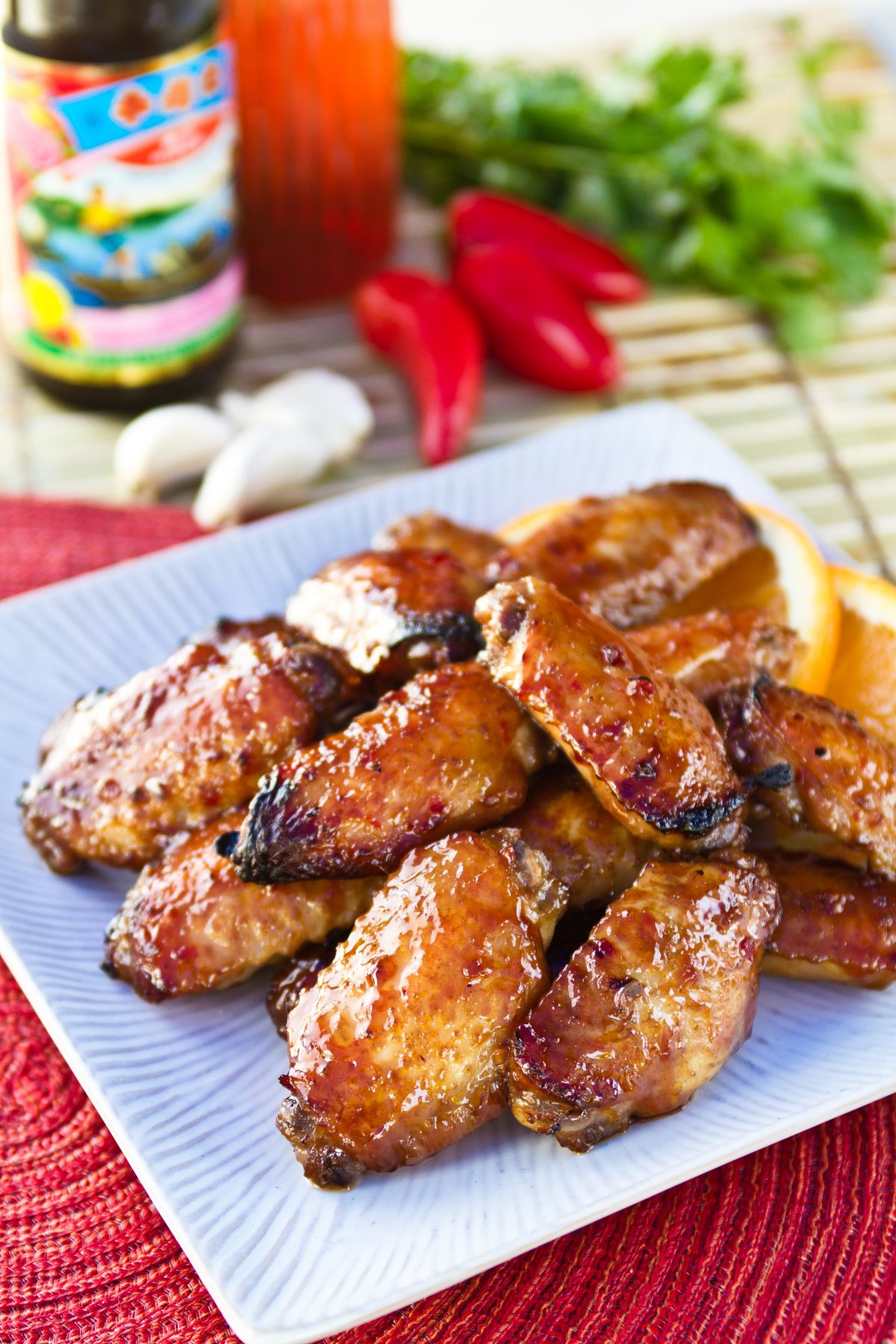 Baked Hoisin Wings
Prep these hoisin wings the night before so they can have plenty of time to soak up the marinade and then bake them for 20 minutes whenever you're feeling hungry on game day. Last year, 1.3 billion chicken wings were consumed during the Super Bowl. Instead of going for traditional wing recipes, add an exotic twist with Lee Kum Kee (pioneer of over 200 Chinese style sauces and condiments). Elevate your chicken wing game this year by using Lee Kum Kee Hoisin Sauce, an irresistibly sweet sauce made from selected spices, soy beans and sweet potatoes. See the recipe.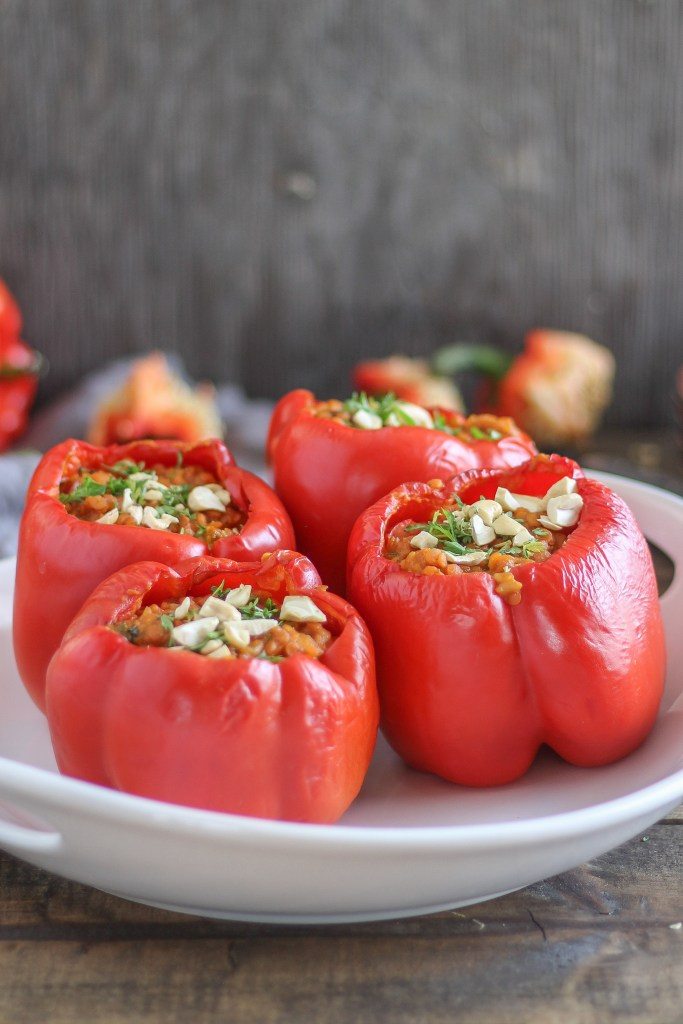 Coconut Curry Stuffed Peppers
If you're not satisfied by just snacks and appetizers during the game (we're not), check out these stuffed peppers that are loaded with red lentils and will totally keep you nourished and energized. See the recipe.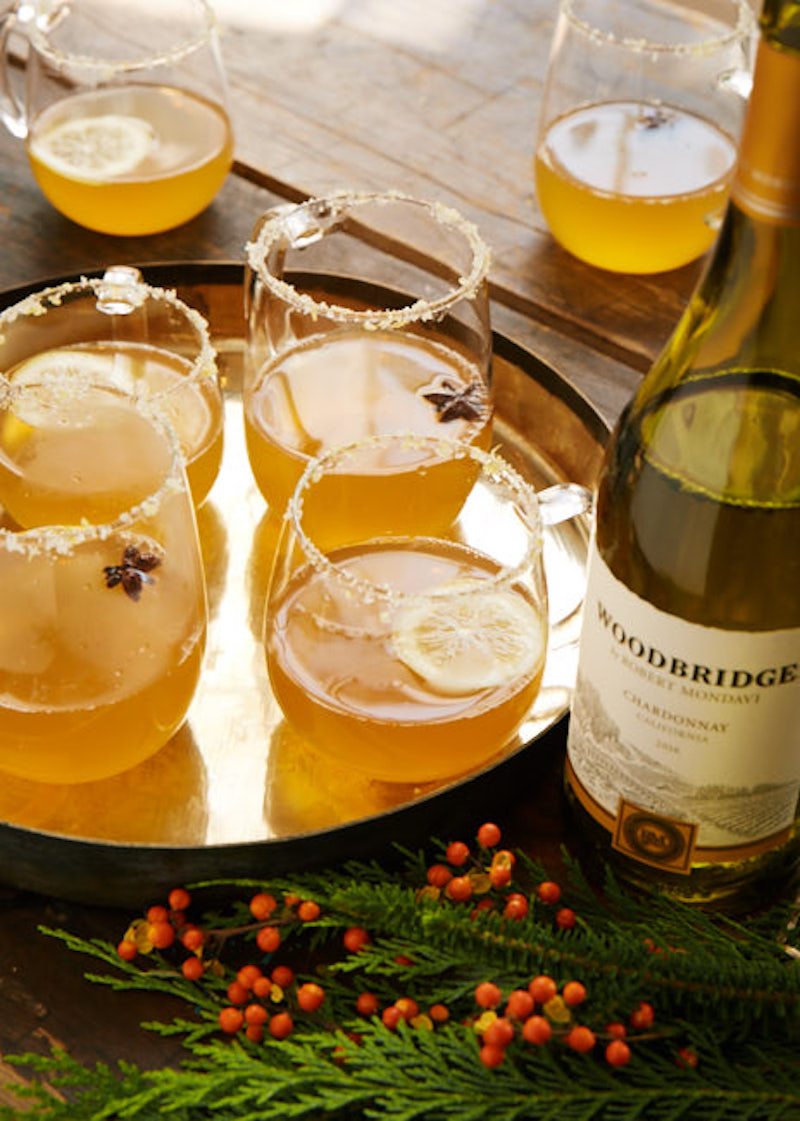 Slow Cooker Touchdown Toddy
Save valuable stove space by making this fun winter drink in a slow cooker. Make the recipe ahead of time and then add all ingredients to slow cooker. You can leave it on a low heat, leaving more time to watch the game. See the recipe.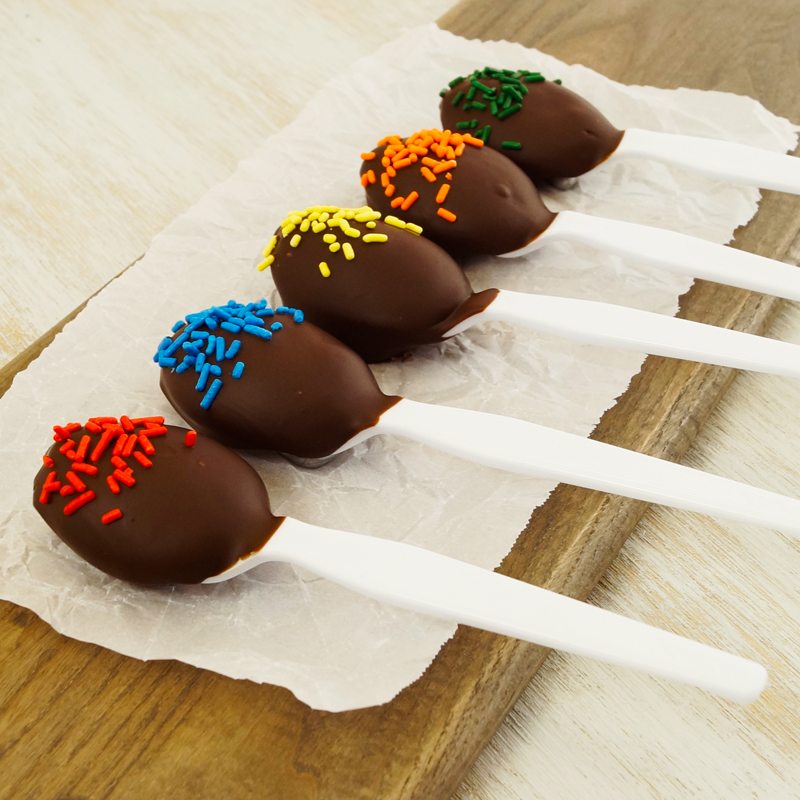 SunButter Chocolate Spoons
Topped with your favorite team's colors, these delightful treats are a fun and tasty way to enjoy something sweet on game day. A simple ingredients list combining sunflower seed butter from SunButter made free of the top 8 food allergens with creamy chocolate (make it a sampling of dark, milk and white) and sugar. See the recipe.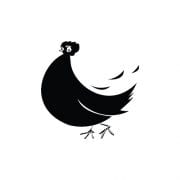 Honest Cooking
The Honest Cooking editorial team handpicks inspiring culinary stories to share with you that we think are beautiful. As an international online culinary magazine with the ambition to truly change the face of online food media we hope to create an inspiring place for serious culinary debate, salivating recipes, interesting food news and international food-fun.