The national dish of Gambia, this delicious beef, squash, and peanut stew is served over rice. African comfort food at its best.
By Kimberly Killebrew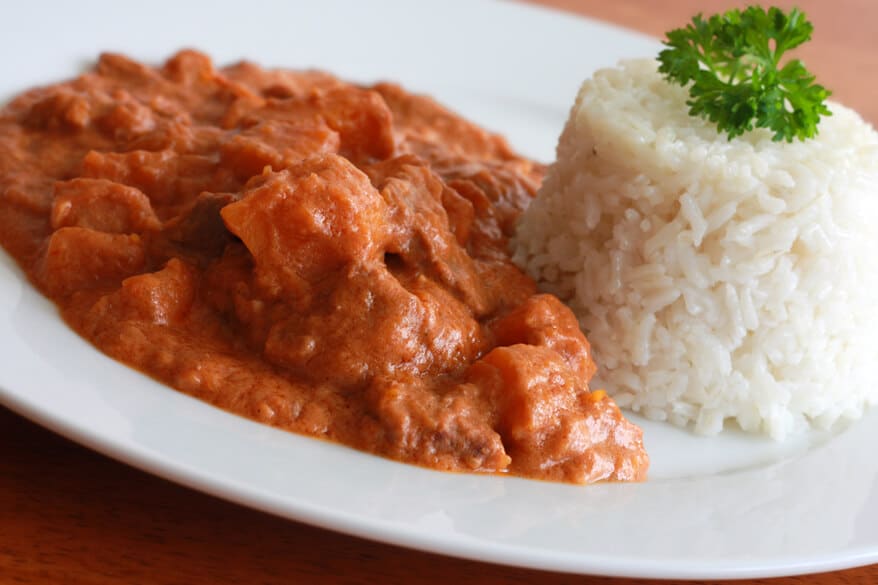 Domada is the national dish of Gambia. It is a delicious "groundnut stew" (peanuts) consisting of whatever vegetable happens to be available, typically pumpkin or sweet potatoes, and a saucy base. Whether vegetarian or including meat, the base is pretty consistent: A rich and flavorful sauce featuring ground peanut paste (or natural, unsweetened peanut butter), fresh tomatoes, and tomato paste. Caramelized onions, chicken and tomato stock, and hot chili peppers are also added. Maggi bouillon cubes are readily available in many parts of Africa and are commonly used in African cooking, including this dish.
Situated in West Africa, Gambia was a British commonwealth until 1965 when it gained independence. The land is relatively more fertile than other parts of Africa and Gambia's economy is dominated by farming, fishing and tourism. Thus, they're able to grow things like the pumpkins and sweet potatoes that are common to Gambian cuisine.
Though Gambia is the smallest country on mainland Africa, it's culture and history are diverse. Some of this history was popularized in the Alex Haley book and TV series "Roots," parts of which were set in Gambia.
A very poor country, a third of Gambia's population lives below the international poverty line of $1.25 a day. Vegetarian dishes are common in Gambia because of the expense of meat. Domada is often eaten without meat as well. But when a Gambian family is able to enjoy a little luxury, they'll often add chicken or beef to this national dish. It's humbling preparing something that by our standards is simple and relatively inexpensive, knowing that for other countries, like Gambia, it's a rare luxury. I've made this dish different times with beef and chicken and they're both delicious. This time I used beef, but chicken can be used interchangeably (the resulting stew will be a little lighter in color).
See Also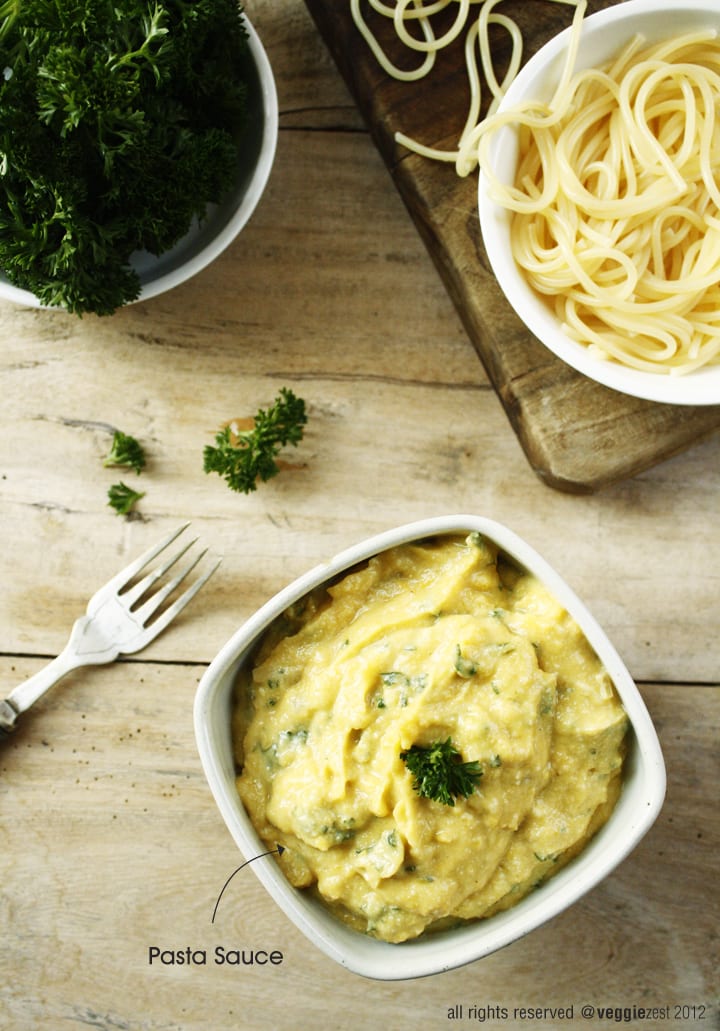 This Daring Gourmet version is true to authentic roots. It's a simple dish to make with a rich and rewarding flavor. This is African comfort food at its best!
I used butternut squash for this recipe, but you can also use pumpkin or sweet potato.
Print
Domada (Gambian Peanut Stew)
---
Author:

Kimberly Killebrew

Total Time:

1 hour 10 minutes

Yield:

4

1

x
Description
The national dish of Gambia, Domada is a thick and saucy stew served over rice. African comfort food at its best.
---
1

lb beef steak or 1 lb chicken breast, cut into 1/2 inch chunks (or use bone-in chicken pieces and simmer them in the sauce; once cooked leave the pieces whole or remove the meat from the bones and add it back to the stew.)

1

large onion, diced

3

cloves garlic, minced

2 tablespoons

olive oil

3

Roma tomatoes, diced

1/2

can (3 oz) tomato paste

3/4 cup

natural, unsweetened peanut butter

4

Maggi or Knorr tomato bouillon cubes

3 cups

water
Scotch bonnet chilies, diced, according to heat preference

4 cups

pumpkin or sweet potato, diced
Salt and pepper to taste
---
Instructions
Heat the oil in large dutch oven. Saute the onions until golden. Add the beef and garlic and continue to sauté until the beef is no longer pink. Add the tomatoes and cook for 3 minutes. Add the tomato paste, chilies, peanut butter and stir to combine. Add the water and bouillon cubes. Bring to a boil, reduce heat, cover, and simmer for 15 minutes, stirring occasionally. Add squash, cover, and continue to cook for 35-40 minutes or until the pumpkin is tender, stirring occasionally. Season with salt and pepper.
Serve hot with rice. This stew tastes even better the next day.
Prep Time:

10 mins

Cook Time:

1 hour
Kimberly Killebrew
Raised in Western Europe, widely traveled, and currently residing near Seattle with her husband and children, Kimberly loves preparing and experimenting with a large range of flavors and cuisines. This is reflected in her food blog, The Daring Gourmet, where she invites all to "tour the world through your taste buds." Passionate cook, recipe developer and photo enthusiast, her culinary repertoire includes everything from gourmet to simple comfort food, and, as she puts it, "simply downright good eats."