Also known as Seaweed Fries, these furikake-seasoned fries make a delicious delicious umami-rich snack and once you start they are hard to resist. Dip them in wasabi mayo for a flavorful appetizer.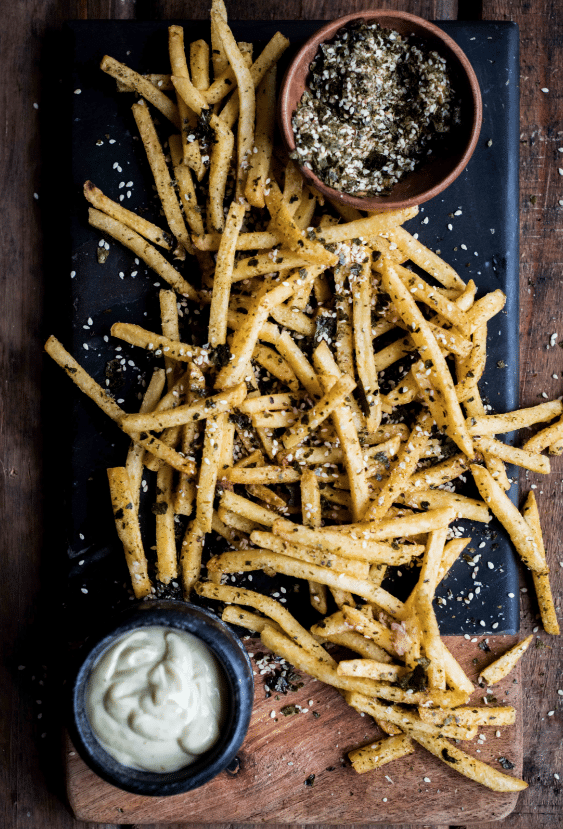 Also known as Seaweed Fries these fries make a delicious delicious umami rich snack and once you start they are hard to resist. The recipe for the Furikake Seasoning makes more than enough seasoning for countless portions of piping hot fries but you can also use it to jazz up roasted vegetables, popcorn, grilled corn on the barbecue in fact any dish that needs a bit of jazzing up. The options are endless.
There is a trick to eating these fries. First of all make sure the fries are crunchy golden and piping hot. Give them a good sprinkle of the Furikake Seasoning and then a good shake to make sure all the fries are coated. Dip a few fries in the wasabi mayo, then for a second dip in the Furikake Seasoning and they are ready to be devoured. Repeat the process until satisfied or the fries have run out!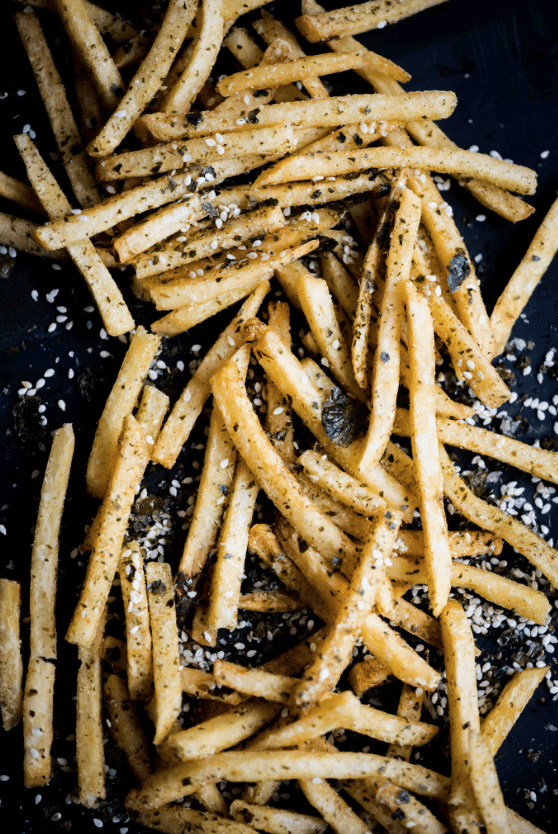 Furikake is a dry Japanese seasoning usually sprinkled on rice and vegetables. It is made of benito flakes, chopped, dried seaweed (I used nori sheets), sesame seeds and some salt and sugar. You dry fry the nori sheets until crispy, place all the ingredients in a food processor and pulse to a fine texture.
See Also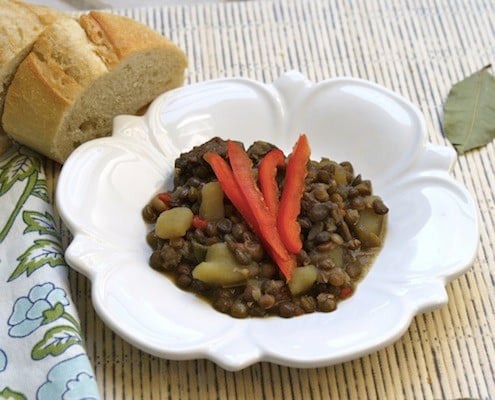 I love seaweed. I am always buying those roasted seaweed snacks from Woolies and when I saw the seaweed fries on a friend's instagram account I had to make them. Finding benito flakes was a bit tricky but I managed to track them down at Chefs Warehouse on Bree Street in Cape Town. As mentioned, the seasoning will perk up many other ingredients so keeping a batch handy is not a bad idea at all.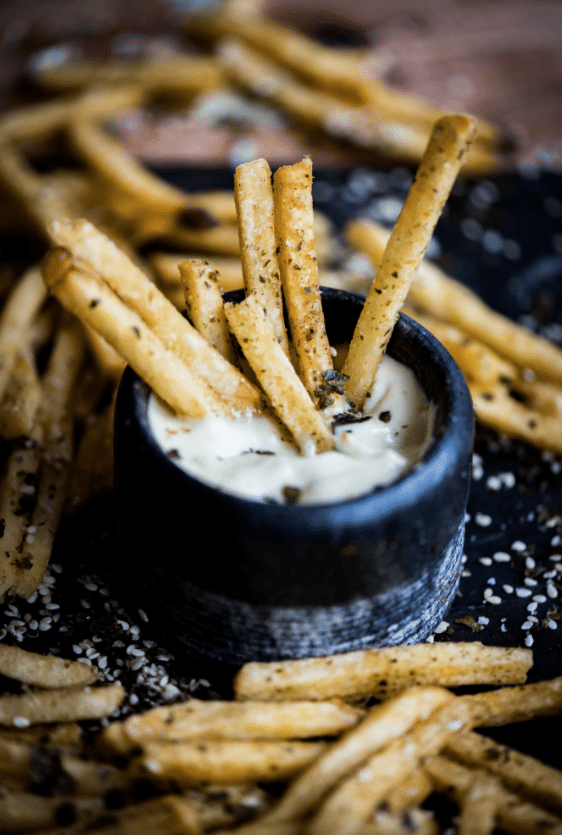 Click here for the recipe.
Hein van Tonder
Hein is a Gourmet Hunter and Food Writer and Photographer in the beautiful city of Cape Town, South Africa. He has always loved food and photography is a relative new hobby. He uses his blog heinstirred.com to combine his love for photography with his other love, eating. He has fully embraced the food media world with his styling, photography and words being seen on various digital and traditional platforms.