Dana Monsees
Food Blogger & Integrative Health Coach. Paleo-inspired, finger-licking delicious recipes…
This post is sponsored by Cavit. Inspire your pairings, recipes, and gatherings with new wine ideas.
Also known as frosé, this frozen strawberry basil rosé is a perfect cocktail to sip on warm days.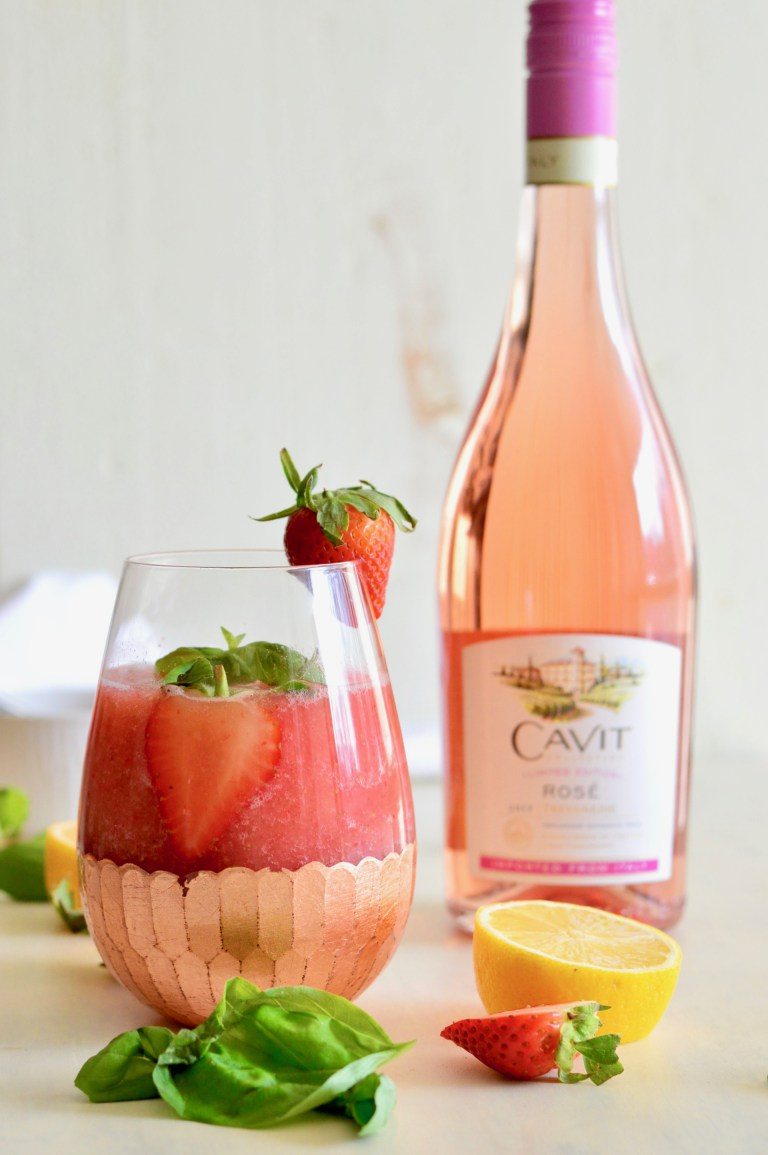 It's that time of year again when everybody starts getting really excited about summer – about warm weather, school being out, swimming in outdoor (!) pools all the time, summer produce…and if you're in to the happy hour / brunch scene, frosé!! Aka frozen rosé. The best food trend to hit the restaurant scene since everybody and their mom started making brussels sprouts one million different ways. And this Strawberry Basil Frosé hits the SPOT.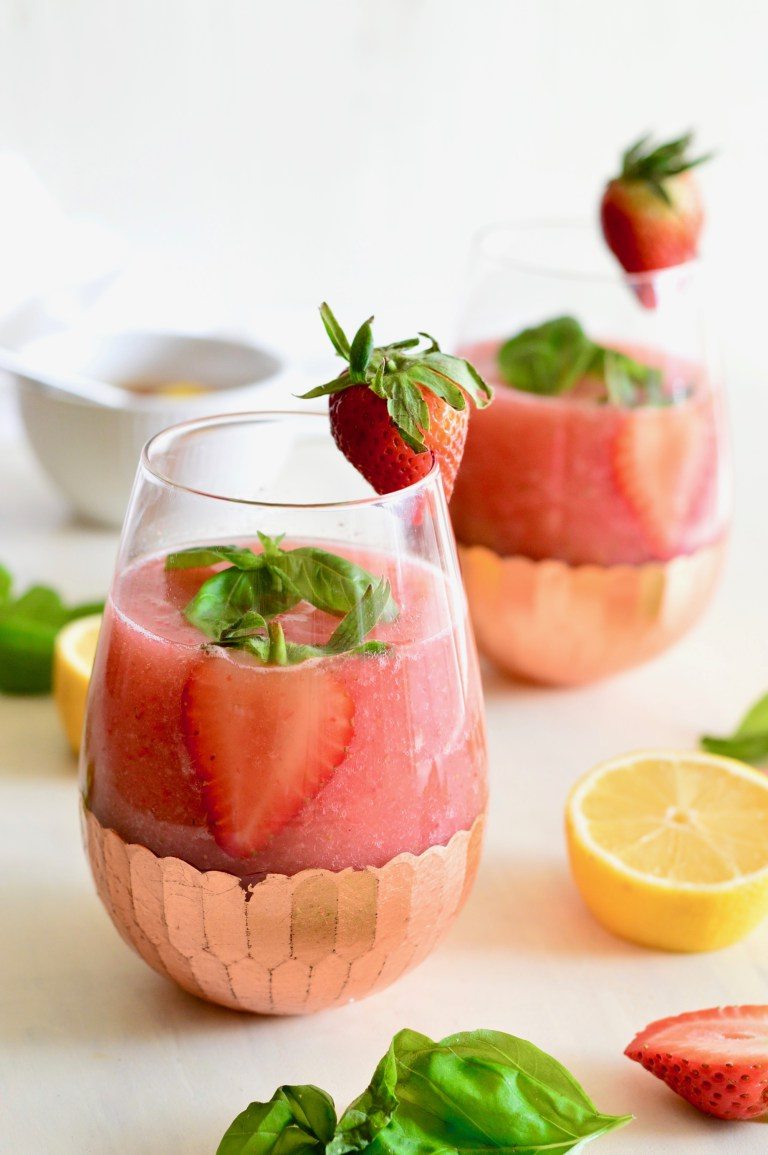 Frosé was HUGE in DC last year (as I'm sure it was around the country), and it seemed like every single bar and brunch spot had it. People went nuts over it. Little did we know how stinking easy it is to make at home with only a few ingredients and minimal effort! It's basically, as one of my friends who tried it said, a boozy smoothie.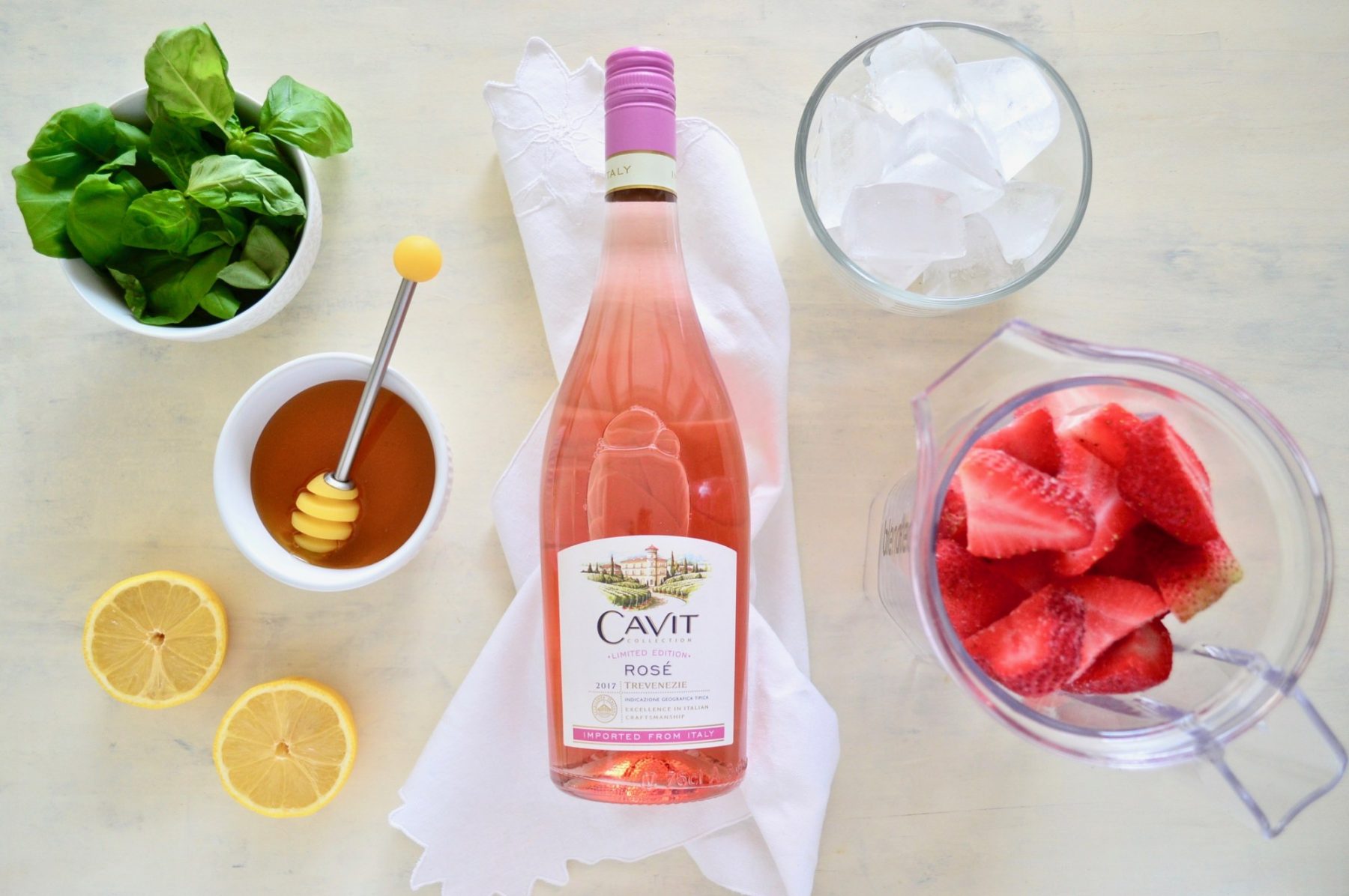 Before I started tinkering with this recipe I tried to look up the methods that different restaurants made frosé. Usually it's in a frozen margarita type machine, and I didn't plan on buying one of those. There are a lot of frosé recipes out there that have you freeze the rosé in a sheet pan, let it sit overnight (but it still won't be all the way frozen), then the day you want to serve you have to scrape it out…it's a whole process. Other people freeze the wine in a bag, or in a baking dish, then blend it with ice cubes – which I thought would take a lot of effort, time, and also water it down a lot. But what if you want frozen rosé like here, and now? And don't want a million steps to get there?
So I thought – why not make it just like a smoothie? Combine some amazingly delicious, in-season fresh strawberries (which I cut up and froze beforehand) in a blender with some lemon juice, a little honey, and basil to make the freshness pop – and then just use chilled rosé for the liquid?
GOLD, I tell you. No pre-freezing or scraping the wine out of a baking dish required. This Strawberry Basil Frosé you can make in under 5 minutes, as long as you have frozen strawberries on hand – which also means you can make a big batch, or multiple batches if you're entertaining this summer and people keep coming back for more! Forget farm to table, try blender to happy hour/your piehole in under 5 minutes.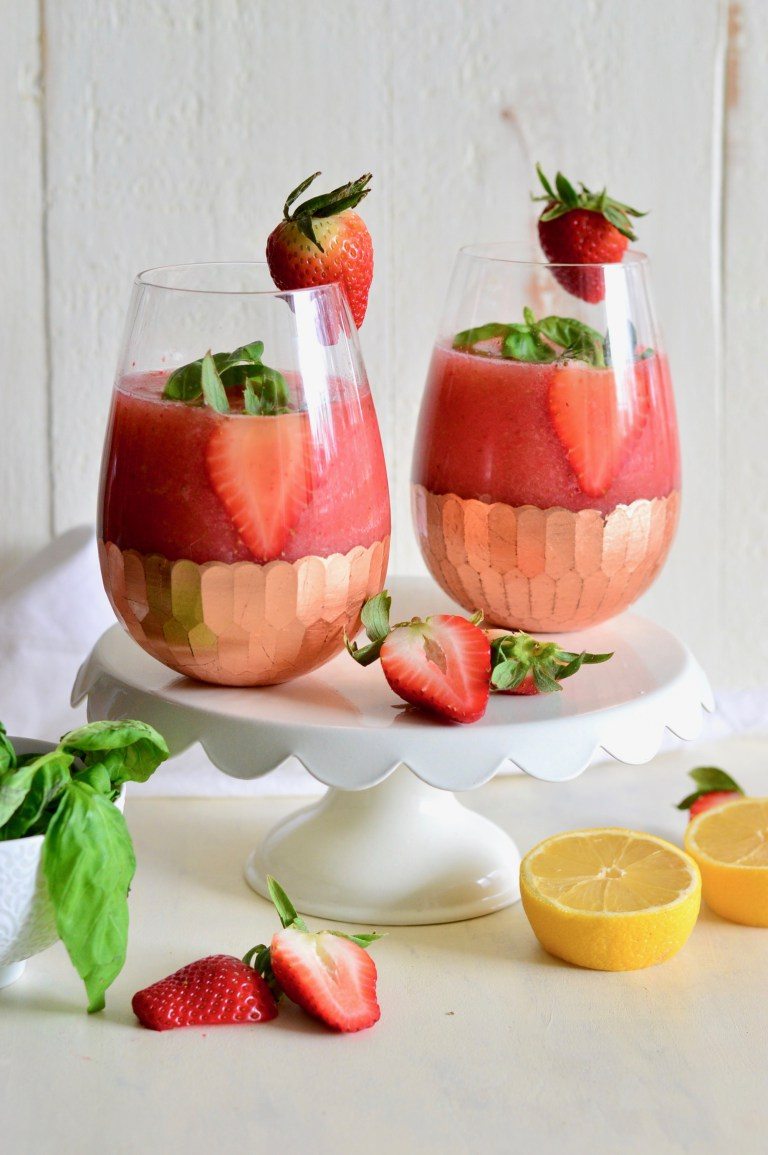 See Also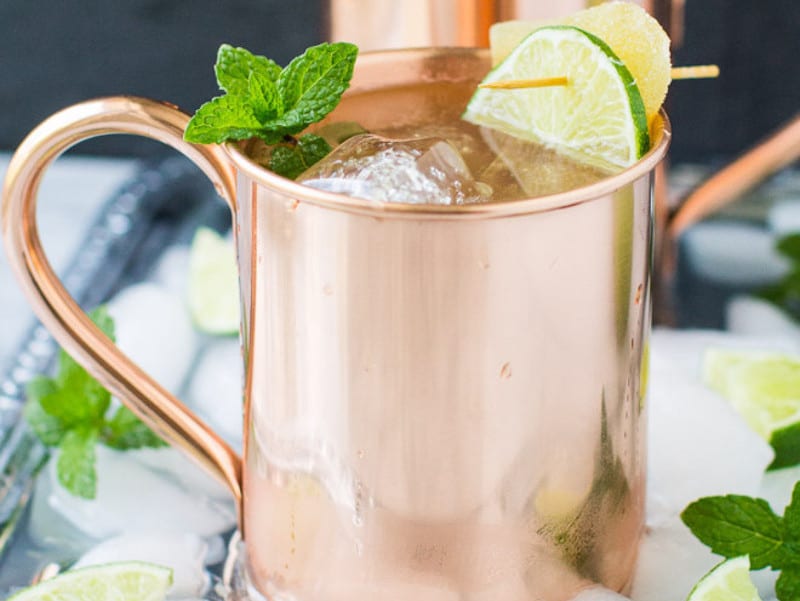 Wouldn't this just be perfect for a Mother's Day or Memorial Day brunch/celebration? Or any day of the week when you're just celebrating in the summer months (and may or may not be totally sweltering in the DC humidity). Make it July 4th-friendly and throw some blueberries in there. Guaranteed an instant party hit – and how great would this be at a summer BBQ?
The sweetness of the frosé will depend on how sweet your wine is. Current favorite: I LOVE using the one from the Cavit Collection, of which the Rosé is a limited edition – so it makes me feel extra fancy. Ya know?
I feel like I need wine glasses or a shirt that says "frosé all day" to go with this Strawberry Basil Frosé recipe. You know, if you're basic like that.
Print
Frozen Strawberry Basil Rosé
Author:

Dana Monsees

Category:

Cocktail
½

+ bottle Cavit Rosé

3 cups

frozen strawberries

1 cups

of ice if you want to use the whole bottle

1/4 cup

packed fresh basil
Juice of

one

lemon
Honey if desired for sweetener (between 2 Tbsp – ¼c – depending on how sweet your rosé is)
Instructions
Combine the strawberries, ice, basil, and lemon juice in the blender. Pour half the bottle of rosé in, and blend. If it's not thin enough, add some more rosé.
Notes
If it's too boozy for you, add some ice and blend it up. If it's boozy enough but not thick enough, add some more frozen strawberries. start with half the bottle of rosé.
Dana Monsees
Food Blogger & Integrative Health Coach. Paleo-inspired, finger-licking delicious recipes & nutrition tips + inappropriate humor & mean girls quotes.