Experts suggest that the best time to eat the bivalve mollusks is during coolers months that have the letter 'r'. So by this definition, we are officially in the thick of oyster season. Here are a few French wines from the Picpoul de Pinet region that are perfect with raw oysters and other shellfish.
These delicate white wines from the southeast coast of France are fairly clear in the glass, refreshing and perfect with the delicate, sometimes slightly buttery notes of oysters.

Domaine Font-Mars 2016 Picpoul de Pinet: $15
This Languedoc region wine is farmed sustainably and speaks of the land's terrior with floral notes that give way to tropical fruit flavors. Slightly green in the glass, this white wine is the perfect way to start off any meal or as an accompaniment to briny oysters or really any seafood. It is full-bodied enough to stand up to the richer-tasting oysters, but will not overpower their subtle ocean flavors.

See Also
Domitia 2016 Picpoul de Pinet: $13
This white wine finishes with such crispy acidity that it makes our tastebuds sing with delight. Its minerality mirrors the brininess of the oysters and makes for a completely satisfying routine of sip, slurp and repeat.
As you're shucking oysters this fall, search out these French Picpoul de Pinet white wines for perfect pairs and keep the wines around long into the cold season when you need to refresh your palate from all the hearty, heavy foods.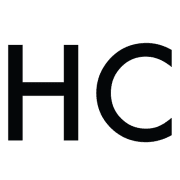 Honest Cooking
The Honest Cooking editorial team handpicks inspiring culinary stories to share with you that we think are beautiful. We strive to create an inspiring place for culinary exploration, salivating recipes, interesting personalities and stories.