Australian-Vietnamese chef, Luke Nguyen, traveled to France to discover the source of much of Vietnamese culinary inspiration. He left the country with enough knowledge to create a beautiful travel cookbook that takes readers on a visual, edible journey.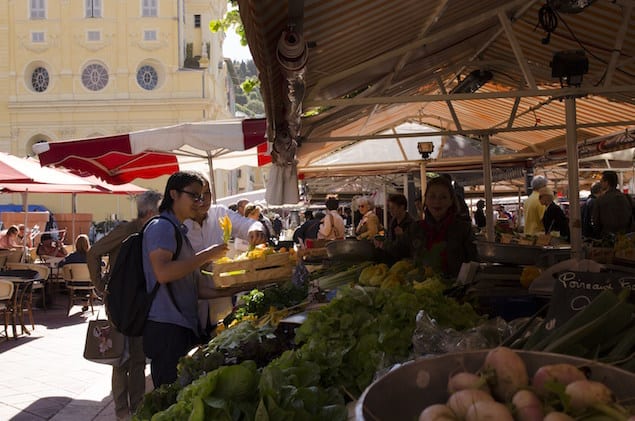 After being colonized by the country, it is no wonder why there are frequent hints to French cuisine in Vietnamese dishes. Acclaimed chef of Australia with Vietnamese heritage, Luke Nguyen embarked on a journey to discover the secrets of French cooking that he could relate to what he knew. He not only improved his French cooking skills, but broadened his knowledge of the foods of Vietnam as well.
In his book Luke Nguyen's France, Chef Luke takes readers on a journey through nine regions of the country. Vibrant imagery and easily understood recipes removes the often complicated mystique of French cooking. He even shares new takes on the classics, highlighting fusion French recipes with an Asian twist.
Add this book to your holiday wish list and grab it as a sure success for your travel and food-minded friends and family.
Explore France with Chef Luke Nguyen and check out his cookbook for the recipes mentioned below.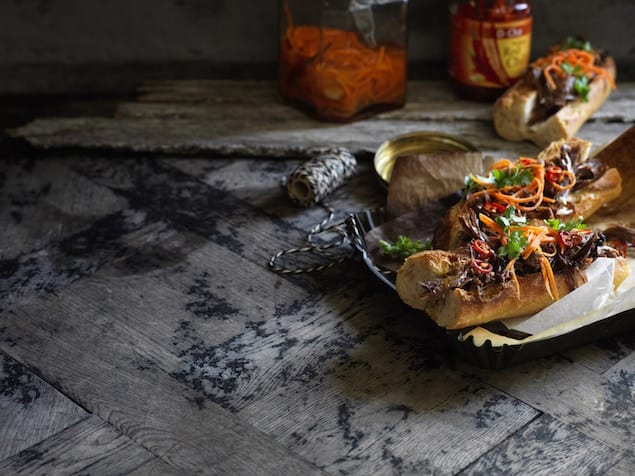 Paris
Luke Nguyen speaks of sophisticated restaurants, famous butcher shops, and endless soufflés in the city of love. He admits it would take a chef years to truly understand and discover Paris, but he dives in anyway sharing all that he can. Connecting the French baguette with the Vietnamese bánh mì, readers can see right away the strong affiliations between the two cuisines. In this first chapter, a classic French duck dish receives a sweet and sour black currant sauce, you will learn how to make bistro food, and Luke even creates a Vietnamese coffee custard dessert to symbolize one of the greatest drinks France introduced to the country.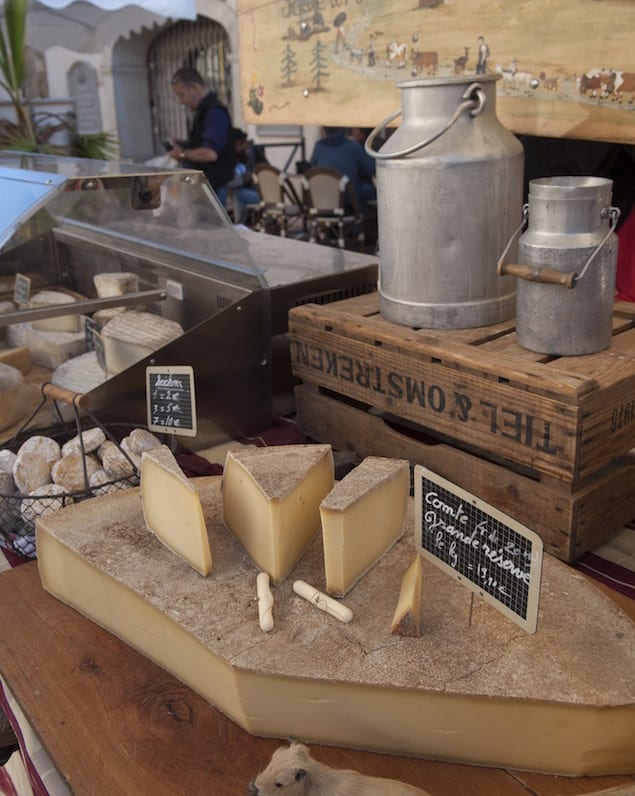 Strasbourg and Franche-Comté
On the boarder of Germany, this area takes on a whole new flavor with casseroles and kugelhopf. Be sure to have your glass always filled with Alsatian wines and to try the area's sauerkraut. Chef Luke recommends the iconic restaurant Maison Kammerzell and spiced bread from the Alsace region. It is also home to some of the best smoked sausages and cheeses in the world. In the chapter, the pages are scattered with cheese fondue recipes, French onion pho soup, sauerkraut, and yeasted pastries. It is a beautiful mash of German, French, and Vietnamese bites all in one.
Lyon
Chef Luke insists, if you love food, Lyon is a must. Home to world renowned chefs and countless Michelin starred restaurants, this city is brimming with beautiful ingredients, but is much quieter than Paris. His recipes for the area include the famous Salade Lyonnaise, rich beef stew, and a few offal dishes found in the bouchons of Lyon, but this time with a Vietnamese spice or chili.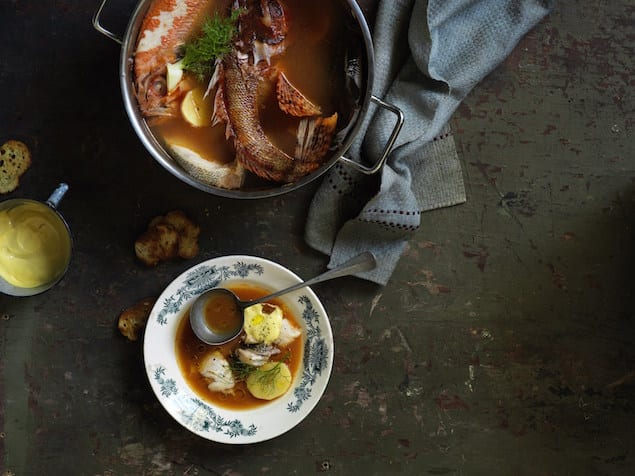 Marseille
Right on the coast, with a bustling port, this is the city for seafood. Be sure to have a bowl of the Marseille soup loaded with fresh fish. It is a great place to try snails, a staple in both Vietnamese and French diets. Luke shares his recipe for snails cooked with lemongrass and ginger. Plus, plenty of seafood stews, fried fishes, grilled trout, and more.
Nice
Mediterranean Niçoise cuisines finds its home in Nice. Both the iconic ratatouille and pistou where founded in this city and if there is one thing you must try it is the sardines. Chef Luke spends this chapter sharing a traditional Salade Niçoise recipe, chickpea pancakes, stuffed sardines, prawn mousse, and mussels in white wine.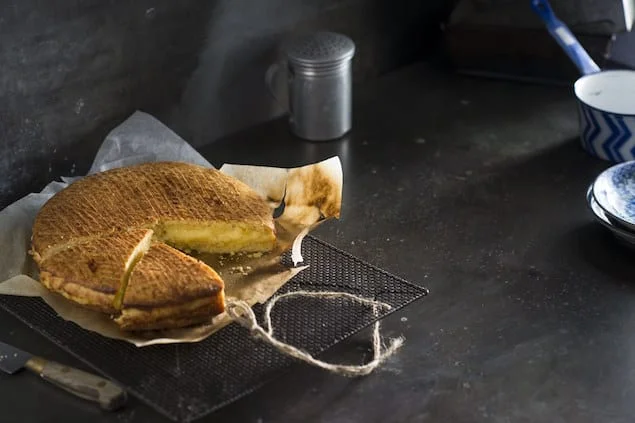 Biarritz
Close to the Spanish boarder and still on the coast, Biarritz is a unique Basque town. He explains how to cook the popular French langoustine in a wok with Asian flavors. This region's recipes are bright with bold spices and flavors, thanks to the Basque culture. Luke uses these spices to highlight how this area is different from the rest of the country, but still connects back to the spice found in Vietnamese cuisine. The chapter concludes with a glorious recipe for Basque Cake filled with a rum custard.
Île d'Oléron
Meaning the "Island of Oysters", this is the place of France to head if you want to discover new types of the shellfish from vendors at the market who are passionate about their craft and love to describe the flavors of the sea. Go out and collect your own cockles or enjoy them hot or raw in a quaint seaside restaurant, there is something for everyone here. In the book, Chef Luke shares recipes for hot oysters in beurre blanc sauce and different clams, langoustine, scallops, and sole in French recipes with a twist of Asian flavors like yuzu, mango, or glass noodles.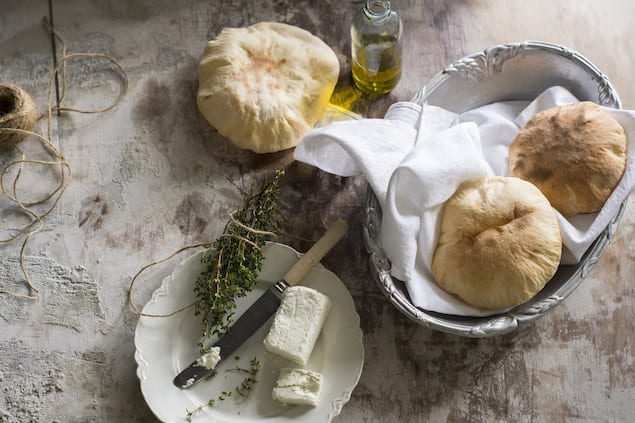 Loire Valley
With vineyards and old buildings, the Loire Valley is a quiet change from the big cities or bustlings coastal ports of France. Chef Luke insists you spend time taking in the stunning landscape before digging into the food. Then it is time to visit the old châteus, enjoying rustic family recipes and great wine. After reading this chapter, you cannot leave without trying the simple fouée bread, (or making it yourself from the book) a local specialty, served with rillettes and goat's cheese. The recipes found in this section are a beautiful blend of Vietnamese and French comfort foods, with simple presentations, but beautiful flavor.
Normandy and Brittany
Northern coastal France is brimming with sheep, marshes, and delicious butter. Chef Luke hints that one should not leave the region without having their share of galettes or savory crepes. While in the area, he learns how to incorporate seaweed that he is accustomed to cooking with into the coastal cooking of France and shares his recipe. And if you are looking for a quirky night out, be sure to dine at Café du Coin, an interesting bar-cafe.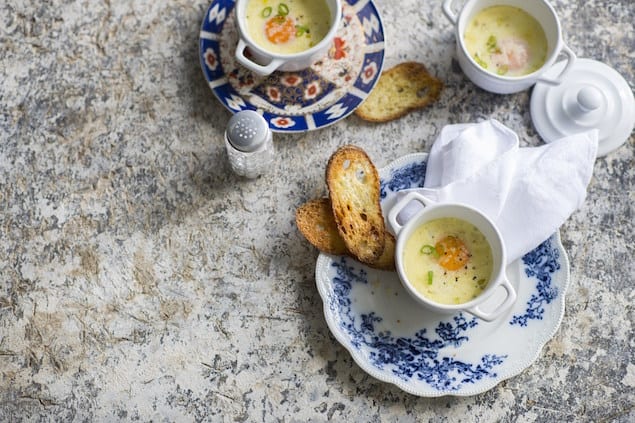 Images by Alan Benson and Suzanna Boyd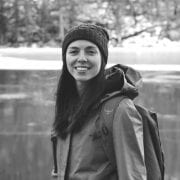 Annelise McAuliffe
Mandatory family outings to the Detroit farmers' market and nightly home-cooked meals cultivated Annelise's respect and curiosity for food. A graduate of The Culinary Institute of America, she spends her free time in New York City recipe testing, eating breakfast all day, and dreaming up international culinary adventures.