Flæskesteg is a glorious roast pork dish typically served on Christmas Eve in Denmark, but also makes for a great dinner party centerpiece on any ordinary night.
Crispy and crackly on the outside. Beautifully moist and light pink on the inside. The Danish pork roast is a tradition worth embracing even if you're not Scandinavian. It looks gorgeous, tastes divine, and will elicit oohs and aaaahs from across your holiday table.
The holidays is a time for indulging in delicious, hearty meals with loved ones, and there's no better way to celebrate the season than with a classic Danish pork roast. Known as "flæskesteg" in Denmark, this traditional dish is the perfect combination of juicy, tender pork and crispy, golden crackling.
Not only is Danish pork roast delicious, it's also relatively easy to prepare, which means you can focus on enjoying the company of your friends and family instead of stressing out in the kitchen. And let's be honest, who doesn't love a big, delicious roast on a cold winter day?
There are a few tricks to getting the cracklings on a Danish pork roast perfectly crispy:
Start with a good-quality roast: Look for a cut with a thick layer of fat and plenty of marbling. This will help the cracklings crisp up nicely and give the roast plenty of flavor.
Score the fat: Use a sharp knife to make shallow cuts in the fat layer of the roast, taking care not to cut too deep into the meat. This will help the fat render out and allow the cracklings to crisp up.
Season the roast: Rub the roast all over with a mixture of salt, pepper, and any other spices you like (such as garlic, paprika, or herbs). This will help to flavor the cracklings and give them a nice, savory taste.
See Also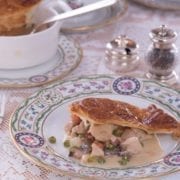 Preheat the oven: Preheat your oven to at least 450°F. This high heat will help the cracklings get nice and crispy.
Let the roast rest: Once the roast is cooked, let it rest in the oven for 10 minutes before slicing and serving. This will allow the juices to redistribute and make the roast easier to carve.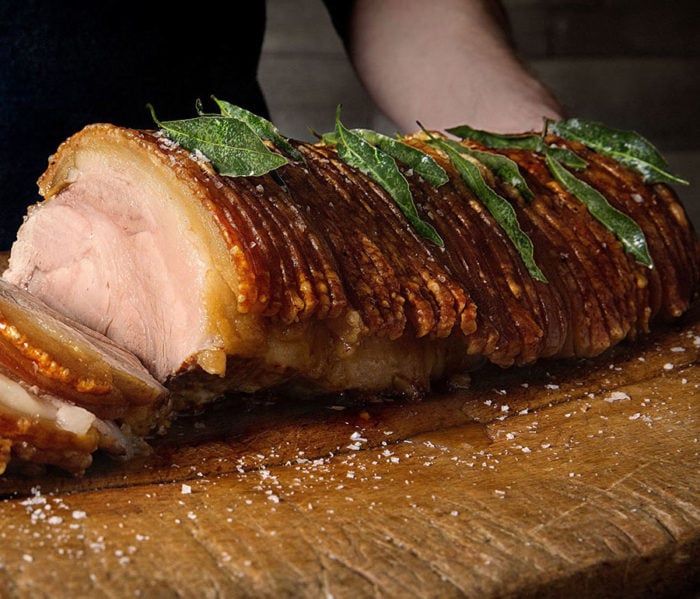 Print
Flæskesteg – Danish Roast Pork
Flæskesteg is a glorious roast pork dish typically served on Christmas Eve in Denmark.
Author:

Jessica Dang

Prep Time:

20 mins

Cook Time:

1 hour 30 mins

Total Time:

1 hour 50 mins

Yield:

4

1

x
1.5

–

2

lb. boneless pork roast, with rind and fat intact
Dried bay leaves
Whole cloves
Sea salt and pepper
Instructions
Preheat the oven to 450.
Pat the pork dry. With a sharp knife, cut 1/2-inch incisions into the rind and halfway down the fat.
In a small bowl, mix 2 to 3 tablespoons of good sea salt with a teaspoon of dried cloves so that the aroma infuses. Rub the mixture all over the pork. Finish it with a light shower of freshly cracked black pepper.
Insert a few bay leaves here and there into the cuts. You can also stud the pork with a few more cloves, if you like.
Roast the pork at 450 for 30 minutes. Best part is seeing the crisping in process.
After 30 minutes, lower the heat to 350 degrees and add 3 cups of boiling water to the roasting pan. Cook for an additional hour or until done to your likeness.
Let the pork rest for 10 minutes inside the oven.
Serve with gravy, potatoes, pickles and red cabbage.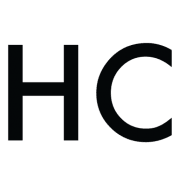 Jessica Dang
Jessica Dang is a freelance writer, blogger, and social media consultant based in New York City. She is currently developing Single Girl Dinner, an online community and resource of dinner ideas for young independent women living in the city. She enjoys reading menus, dining at the bar, and experimenting in the kitchen when no one's looking. When it comes to food, she can't resist uni, foie gras, caviar, or Popeyes' fried chicken.